Riot report slams Brussels police
A report into last Saturday's riot in the centre of Brussels says that the Brussels-Elsene Local Police Service is completely unprepared for spontaneous breakdowns of public order. The report was presented to the media at a press conference held by the Interior Minister Jan Jambon (Flemish nationalist on Friday). The report says that the lack of a command structure meant that the reinforcements that were sent to help deal with the riot were not deployed efficiently.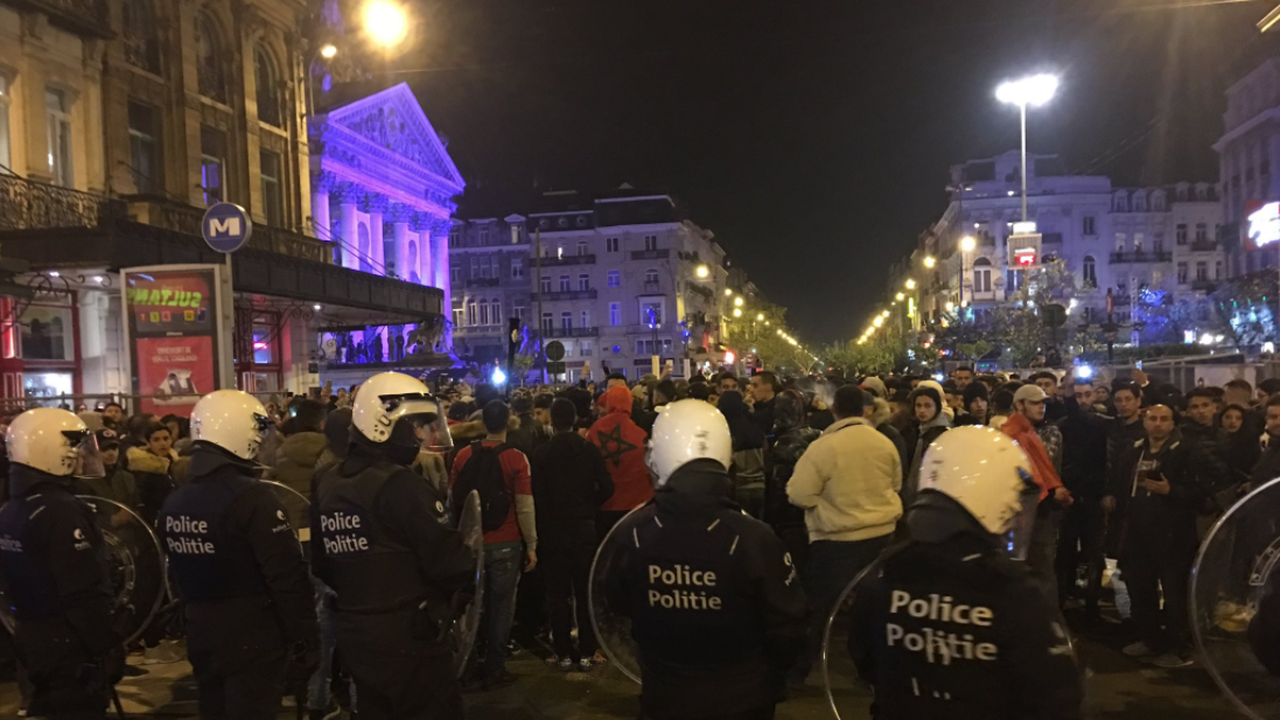 Furthermore the police don't have the means to be able to predict potential threats to public order and take preventative measures.
The General Integrated Police Inspectorate's (AIG) report says that while police is apt at dealing with planned demonstrations, this is not the case when it comes to dealing with riots on the streets.
The police was unable to prevent the looting of a number of shops along the Lemonnierlaan, despite an understanding with the Mayor that they should always intervene.
The report goes on to say that an inadequate command structure between the various Brussels local policing areas meant that reinforcements were unable to be used to best effect.
"There were thirty people in riot gear waiting, but they weren't used", Mr Jambon said.
"The reinforcements from Antwerp were also too late to stop the looting. Why would you bring in police officers from Antwerp and not use the reinforcements that had arrived from other police services?
A plan of action drafted on the basis of the conclusions of the report with be discussed by the Home Affairs Select Committee of the Federal Parliament on Wednesday.