Brussels police officer to follow international football calendar
The Chief Commissioner of the Brussel-Elsene Local Police Service has assigned one of his offices to follow all the world's football matches. The daily 'Het Laatste Nieuws' reports that the decision to assign an officer to gather information on matches the world over was taken in the light of last weekend's riot that followed Morocco's qualification for the 2018 World Cup.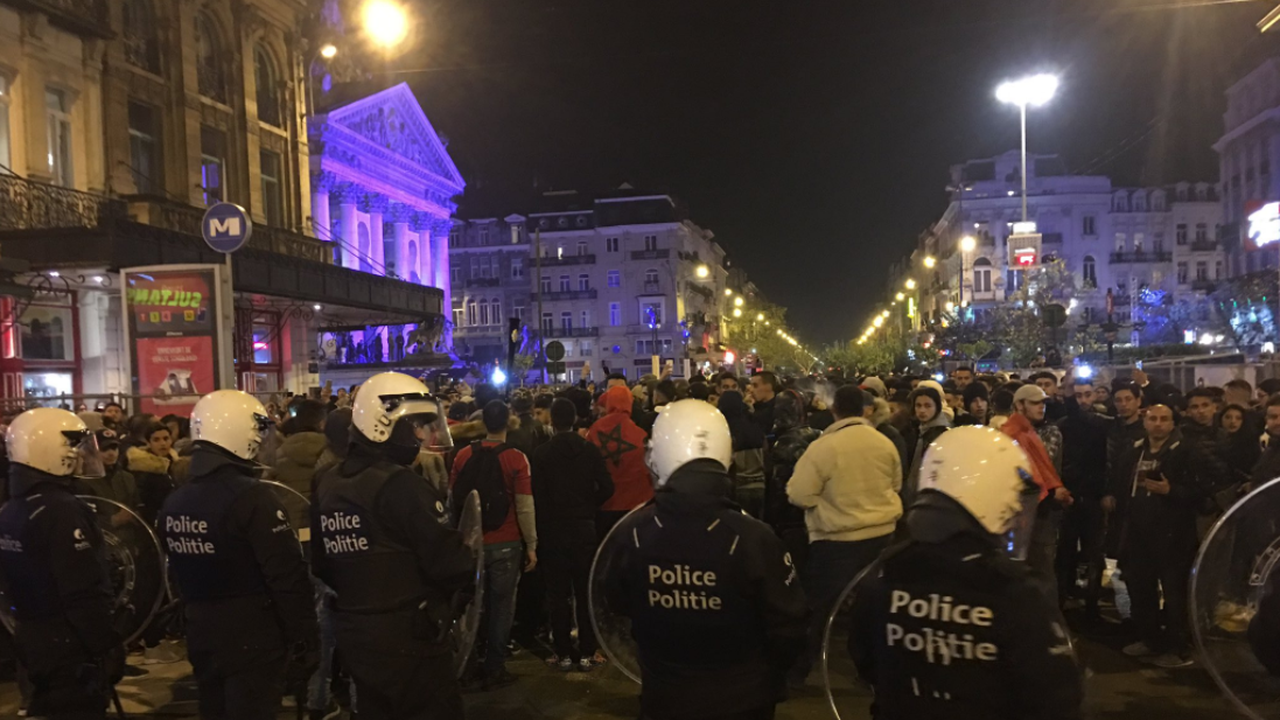 On Saturday 11 November qualified for the World Cup for the first time in 20 years after a 2-0 away win against Ivory Coast. The match was important for Morocco and for football fans among the capital's large Moroccan community.
As such the match could (and indeed did) have implications for public order in Brussels. However, the police appeared unaware of this.
What started as a celebration turned sour when several hundred trouble-makers started rioting. Shops were looted and cars set on fire as the louts ran rampage.
The Chief Commissioners wants to prevent this happening in the future and has now assigned one of his officers to screening the international football calendar.
It is hoped that this will enable the Brussels-Elsene Local Police Services to better asses any public order issues that might arise from football matches that are being played abroad.