Calculate your pension on mypension.be
In future everyone in Belgium will be able to calculate how much he or she will receive in pension once they retire. The new my pension.be website that is available in Dutch, French and German (but not English) will be launched officially tomorrow.It provides an estimate on what you can expect to receive in state and company pensions once you retire. The estimate is based on current pensions' legislation on your current career.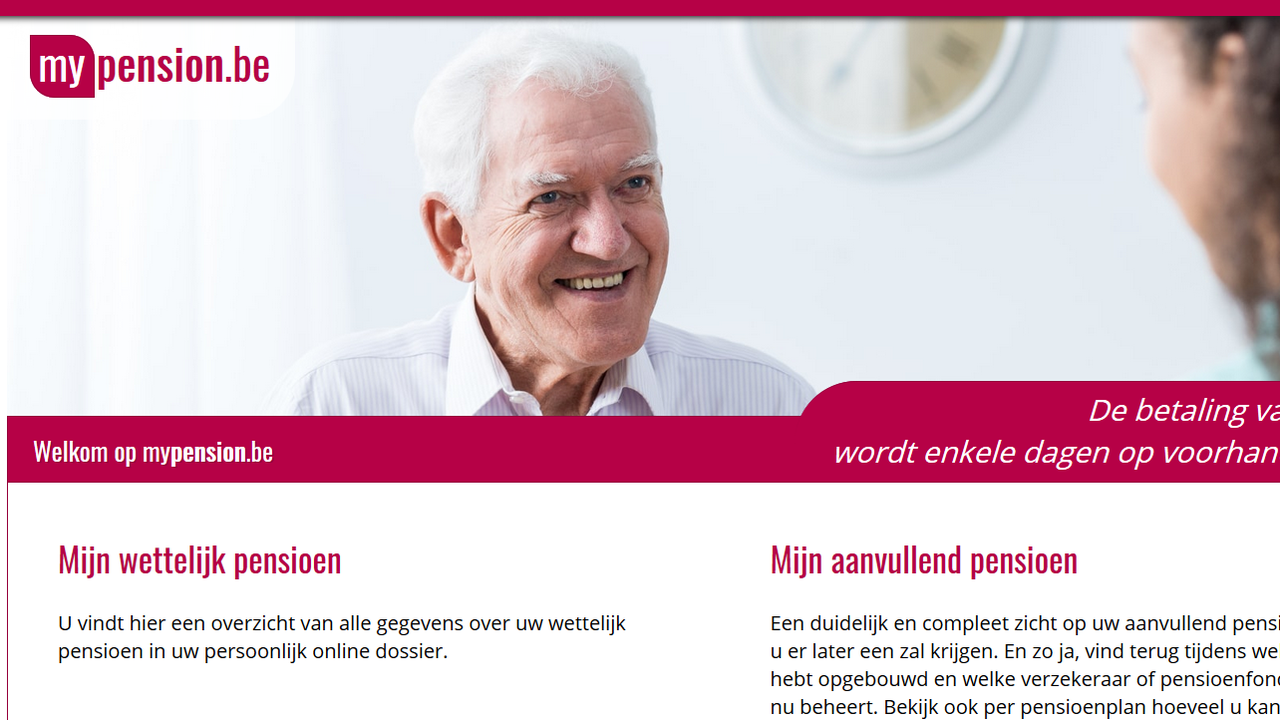 Mypension.be already allowed to see when you could retire and how much you had saved in company pensions, the so-called second pensions' pillar.
However, from now on you will be able to make an estimate of you state pension too based on your current career situation. For example some that works 4 days out of 5 would see his or her pension calculated on the basis of 80% of what someone that had worked full time would.
Worthy of note is that the calculation is based on current legislation and if for example the government decided to cut the amount spent on pensions the final figure you would receive would be lower.
More over the sum quote is "in today's money.
The final sum you will receive will increase with inflation. The site also users an insight into what the consequence of working part-time or taking a career break are for the level of pension they will receive.
The Pensions' Minister Daniel Bacquelaine (Francophone liberal) explained "Those that decided to go and work part-time once they have reached a certain age will be able to simulate the effect that this will have on their pension".