A difficult drive into work
The jams were even longer than normal during Tuesday morning's rush hour. Just after 8am the total length of the tailbacks on the countries motorways and highways was 445 kilometres, a record for this year. This time around it was Antwerp that was at the heart of the problem. The rail had caused road surfaces to be slippery resulting in numerous accidents on major roads.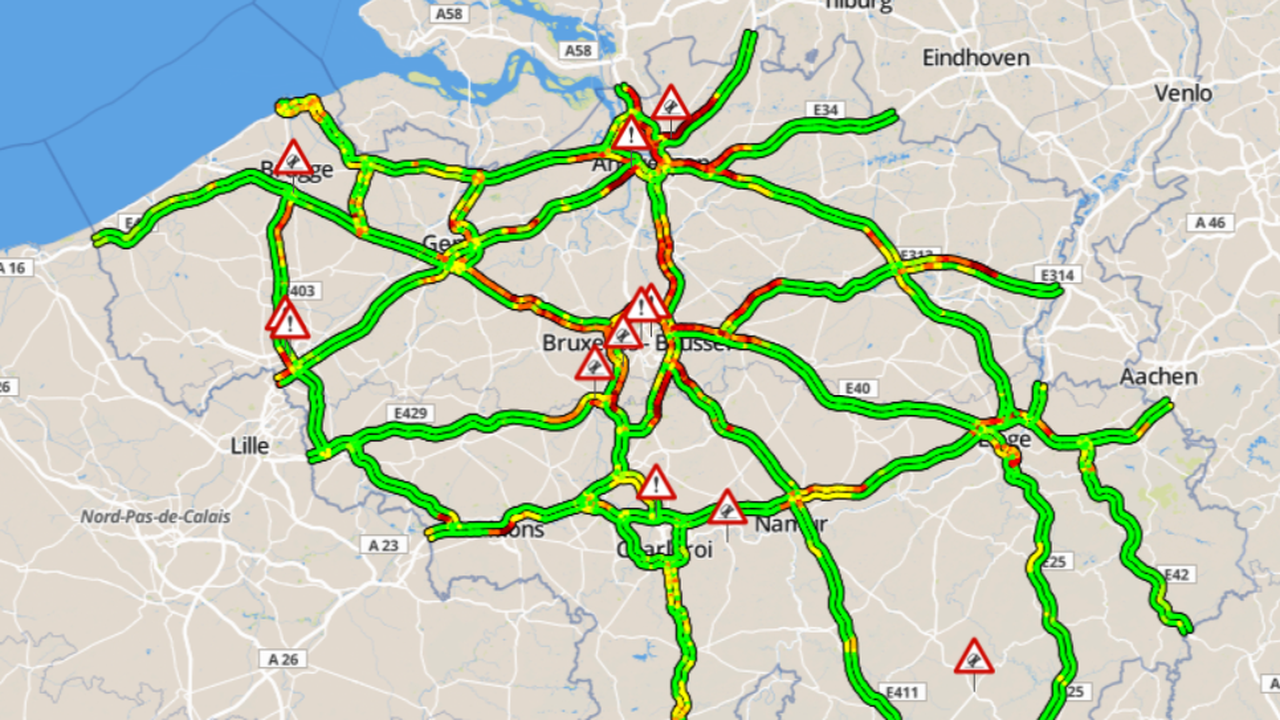 Just a few examples of the jams that caused misery during this morning's rush hour
• On Antwerp Orbital around the Antwerp East interchange on the Ghent-bound carriageway, on the E313 from Herentals (Antwerp province), the E19 from Brecht (Antwerp province) and the E34 from Herentals there will big jams..
• In the City of Antwerpen there was disruption on the Scheldelaan that in turn lead to tailbacks on the A12 for those heading towards the Dutch border.
• In East Flanders there an accident at the Beveren-Waas interchange caused disruption on the E34.
• In Limburg there were tailbacks on the E314 between the Dutch border and Lummen.
• The biggest problem in West Flanders was on the E403 between Kortrijk and Brugge
• In Flemish Brabant accidents on E19 in Vilvoorde and the E40 in Groot-Bijgaarden mean a longer than normal drive into work for those heading towards Brussels.