New decline in HIV diagnoses
In the run-up to World Aids Day on 1 December the Scientific Institute of Public Health (WIV-ISP) has published the latest HIV figures for Belgium. Belgium's Institute of Tropical Medicine Antwerp (ITM) is an AIDS reference centre that has been performing ground-breaking HIV research for decades. In response to the figures the ITM says the decrease in the number of new HIV diagnoses (-9.8% compared to 2015 and -25.1% compared to 2012) demonstrates that the combination of various preventative measures is working.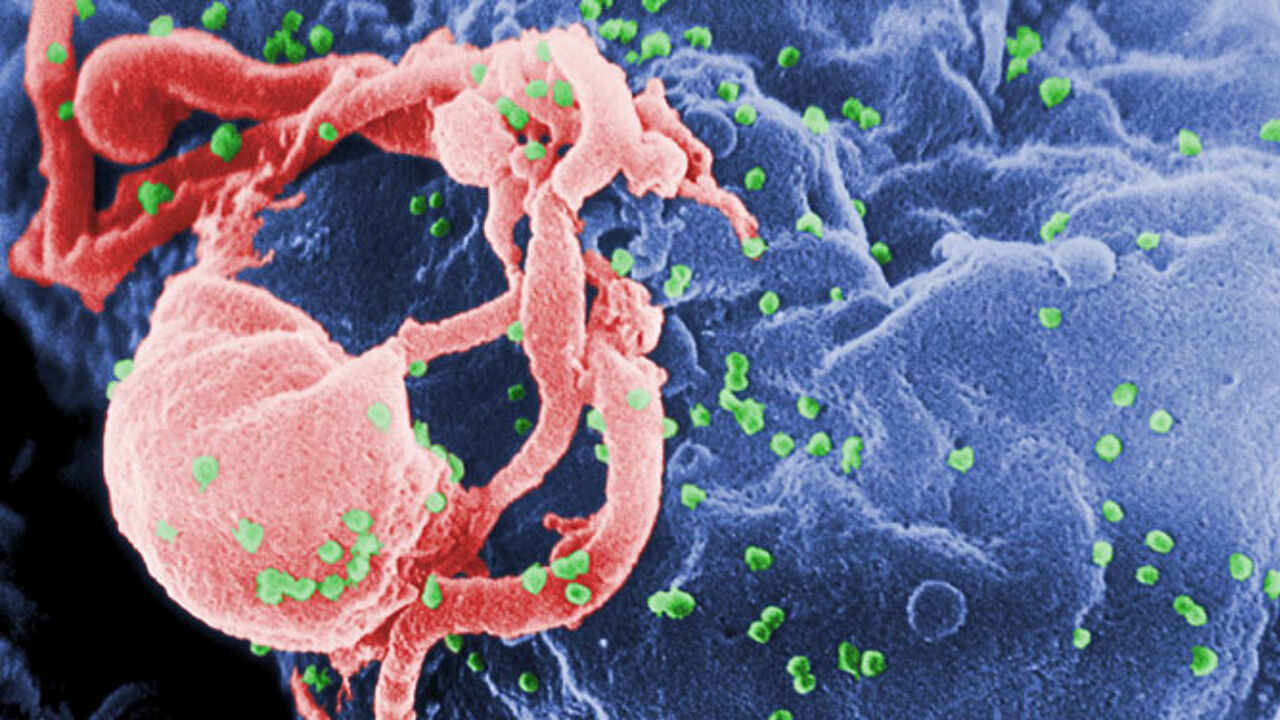 The success of combination prevention rests on persistent use of a condom, easier and more frequent testing, faster treatment and use of prophylactic pills where necessary. This all is combined with a focus on factors that make people vulnerable to HIV. In Belgium, HIV is prevalent mainly in homosexual men and African migrants.
"The downward trend in the most affected groups is good news and suggests that the combination of preventative methods is paying off. However, we should not rest on our laurels. Each new HIV diagnosis is one too many; focusing on prevention and professional care remains vitally important," Prof Marie Laga, HIV expert at ITM told flandersnews.
Developments in combination prevention
The arrival of antiretrovirals changed the face of a fatal epidemic in Belgium, which has now become a chronic condition. However, the fear of an HIV infection also decreased as a result. Rates of HIV infection increased again. A focus on prevention became more important than ever before.
In the past decades, the ITM focused on prevention studies and the testing of new strategies in the field, in particular amongst the most affected groups such as homosexual men and Sub-Saharan African migrants (SAM). For example, for the past 20 years, ITM coordinated the HIV-SAM Project working with community leaders to make Africans in Flanders aware of HIV and sexual health.
Over the years, the ITM has devised various ways to make HIV testing as accessible as possible. Research into the use of an HIV saliva test was recently expanded to several European countries. ITM also works with general practitioners to offer pro-active testing to groups at increased risk of HIV. As a result of frequent testing, the time between HIV diagnosis and the start of antiretroviral treatment is becoming shorter. This in turn results in fewer infections.
"People with HIV that is being treated properly can no longer pass on the virus. In short, regular and targeted testing and swift treatment appear to work well and we should continue this approach," says Prof Laga.
PrEP, a new and promising preventive pill
In 2015, ITM started a research project into the use of a pre-exposure prophylaxis (PrEP) by homosexual men. Since June 2017, this innovative method is reimbursed for the groups who are most at risk of an HIV infection. In the coming years, we will discover whether PrEP can indeed result in a further reduction in the number of new HIV diagnoses in Belgium. This will depend largely on the support and care surrounding PrEP, as well as the correct use of the preventive pill.