Ghent art work: rusty after 2 months
Concern is growing in Ghent following the discovery that at least one of the new works of art deposited on the Korenmarkt recently is showing signs of rust merely two months after it was set down there.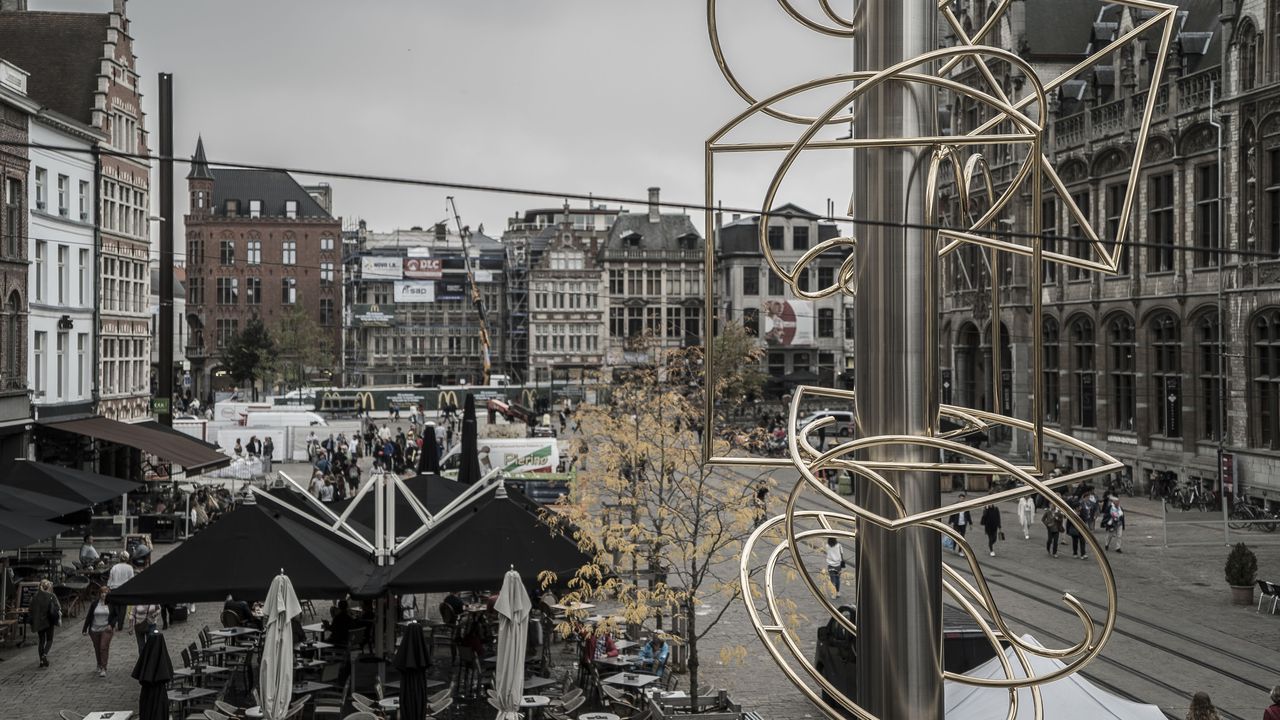 Ayçe Erkmen's "Broche", a 20 metre high tower is already displaying signs of rust. The city of Ghent is struggling to establish the cause and is in contact with the German producers who have already dispatched two engineers to Ghent.
The rusty particles seem to originate off the wheels of trams passing by. Engineers have taken samples and these are now going to the lab for analysis. The Flemish local transport company De Lijn has pledged full co-operation, but insists that particles could also come from "industry, cars, buses or even trains". Ghentians are sceptical about De Lijn's suggestion. The Korenmarkt has been car free since 1997. The nearest railway station is quite far off and industry isn't massively present in the city centre.