Why did it take over 37 hours to clear silicon mess off Antwerp orbital?
The people of Antwerp can heave a sigh of relief: all lanes of the Antwerp orbital ring road are now once again open for business. Road workers were kept busy throughout the night rasping a thin layer off the road surface after a lorry shed a load of liquid silicon that seeped into the road surface causing a dangerous and slippery mess.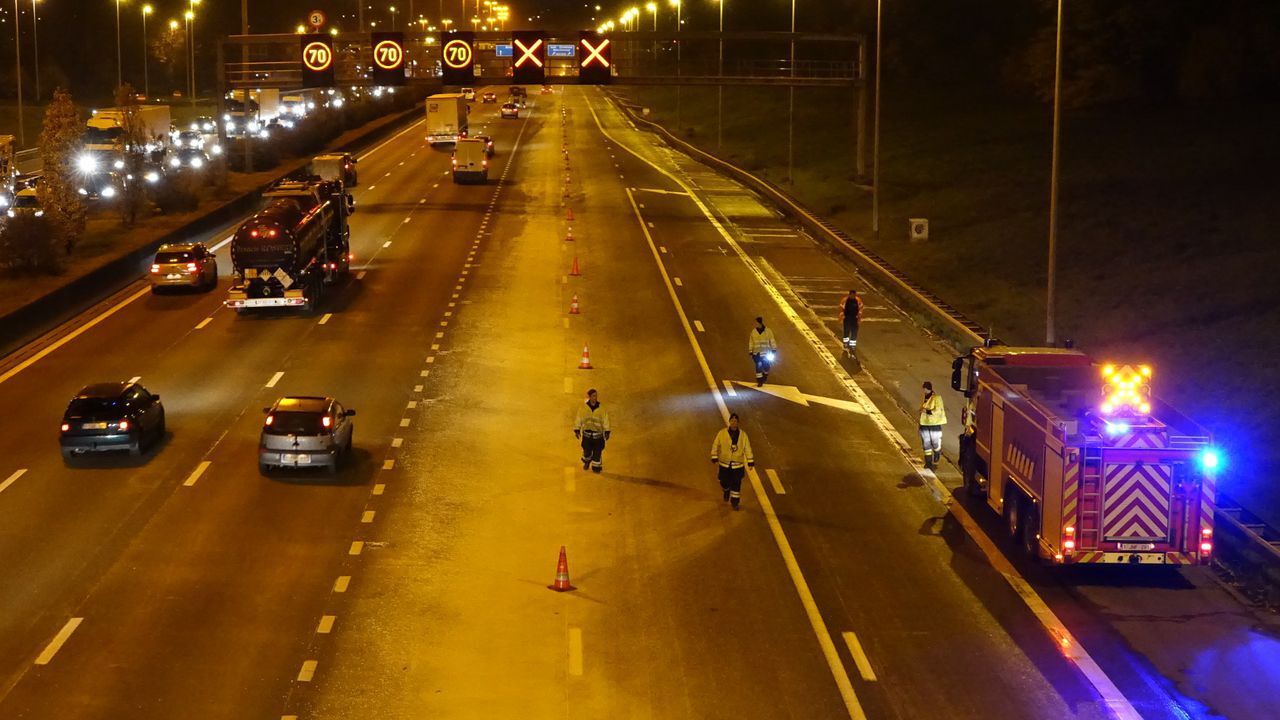 Two lanes of the orbital north-bound had to be closed triggering chaos for road users making their way north to the Netherlands. The accident happened near the Borgerhout suburb, where the silicon seeped into the concrete road surface provoking long tailbacks. Firefighters used water to spray off some of the silicon. When it became apparent that a thin layer still remained there was no other option open than to scrape off a layer of the road surface. Work started on Wednesday evening and was complete shortly after 5:15AM. Traffic could flow normally shortly after 6AM. There was still some congestion on this stretch of road as many drivers were eager to examine the celebrated spot with their own eyes.
The scraping away of the road surface has resulted in a lot of dust and the roads agency is urging caution. Many are the Antwerpners who are wondering why it took 36 hours for the whole mess to be sorted. The answer appears to be that the Antwerp fire department does have several experts on the staff, but this week's difficulties were unprecedented and it was a case of trial and error.