Crack down on fresh Brussels riot on Louizalaan
Seventy-one people were held following Saturday night's rioting in Brussels. Eleven people were remanded and sixty others detained in a crackdown on rioting in the Belgian and Flemish capital. The arrests and detentions were made during fresh rioting centred on the boroughs of Sint-Gillis and Elsene.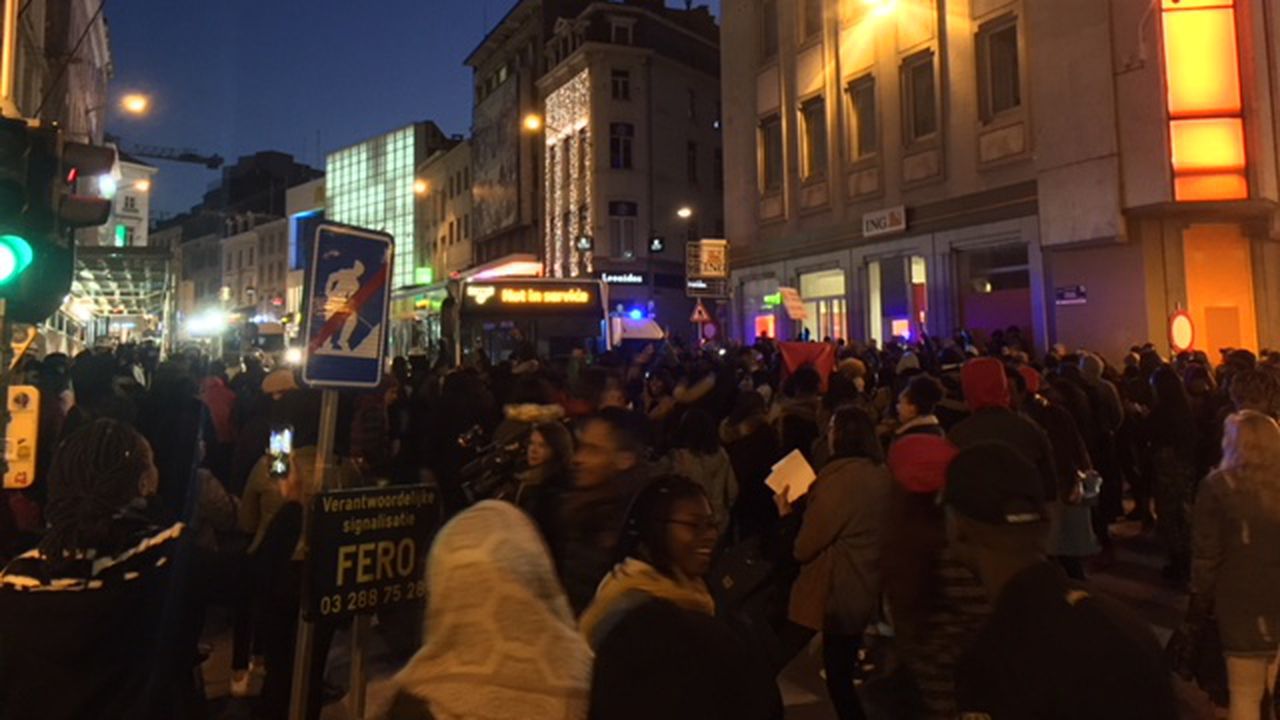 A police officer sustained major injuries in the riot and is in hospital with a fractured skull. The officer was injured when a cobble stone was thrown at him on the Louizalaan. His condition is serious and he is undergoing surgery.
The heavy riot followed an otherwise peaceful demo outside the Courts of Justice. Demonstrators protested against violence targeted at African migrants and slavery in Libya. A small group of protesters then headed for the upmarket Louizalaan where shops were damaged and cars were attacked. Most of the rioters are described as "young Africans".
Brussels police are urging members of the public to come forward with any pictures they may have taken. Police hope this will help them to identify the culprits and bring them to justice.
Seven of the eleven people remanded have been released due to lack of evidence.  The four that remain remanded in custody include three minors. All those detained have meanwhile been freed.