Belgium fails to win the Davis Cup
The Belgian Davis Cup team have failed in their effort to win the world men's tennis competition for the first time. In the last singles match of the weekend France's Lucas Pouille crush Steve Darcis 6-3 6-1 6-0 to give the hosts a 3-2 victory in the final.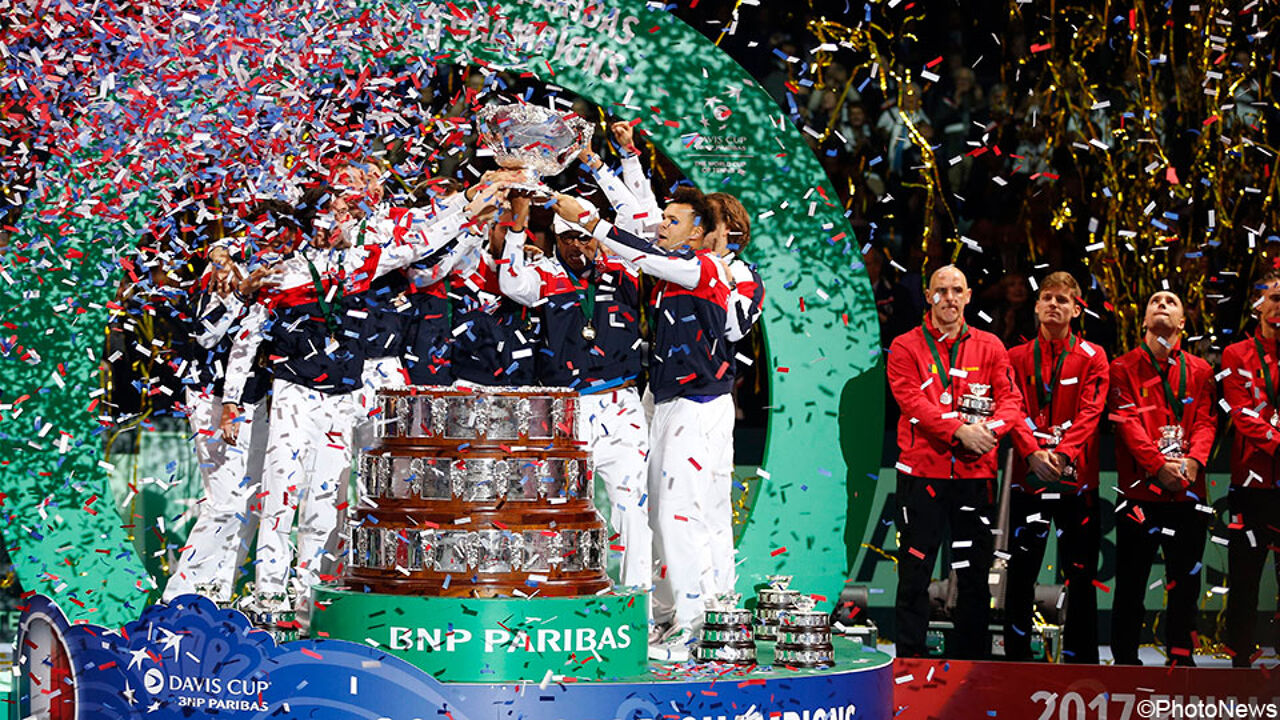 Darcis never threatened Pouille in what was the decisive match of the 5 matches played on Friday, Saturday and Sunday.
David Goffin had given Belgium both our points with impressive displays in his two singles matches.
However, the French had more strength in depth, winning a singles match through Jo-Wilfried Tsonga on Friday and Saturday's doubles with Richard Gasquet and Pierre-Hugues Herbert.
This was France's first title since they beat Australia away in 2001 before three defeats in the final - in 2002, 2010 and 2014. Belgium have yet to win the title, having now lost three finals after defeats in 1904 and 2015.
Speaking on Sunday evening Belgium captain Johan Van Herck told journalists that: "I would not change anything. We have regrets about losing, it's normal that we are disappointed after a tough weekend. In sports it's never nice to be second".
Daris: "I was appalling"
Steve Darcis 10 games in the six sets he played. A disappointed Darcis told the press agency Reuters that "I'm appalled by my performance".
Being outplayed by Tsonga was no shame for Darcis, but for a man who had never lost a deciding match in the Davis Cup before, the thrashing he received from Pouille, who had never before played a decisive match, was less expected.
"I've been spanked twice even if I tried my best," he said.
Nobody in the team, however, would blame Darcis, who earned Belgium four points in the campaign, including two memorable victories against Germany's Alexander Zverev and Philipp Kohlschreiber in the first round.
Despite the obvious disappointment, David Goffin said there were some positives to take from the final.
"We're all disappointed when the team loses. It's normal after such a wonderful year, it's hard to finish like this," he said.
"But there are a lot of positives to take into the future."