Ghent Alterpiece is Flanders' favourite painting
The Van Eyck brother's Ghent Alterpiece has been voted Flanders' favourite paiting by the viewers and listerners of the VRT's culture programme Culture Club. The results of the quest to find our region's favourite painting were announce by the Flemish Culture Minister Sven Gatz (liberal) on the Culture Club radio programme earlier this week. 3,569 art-lovers took part in the poll.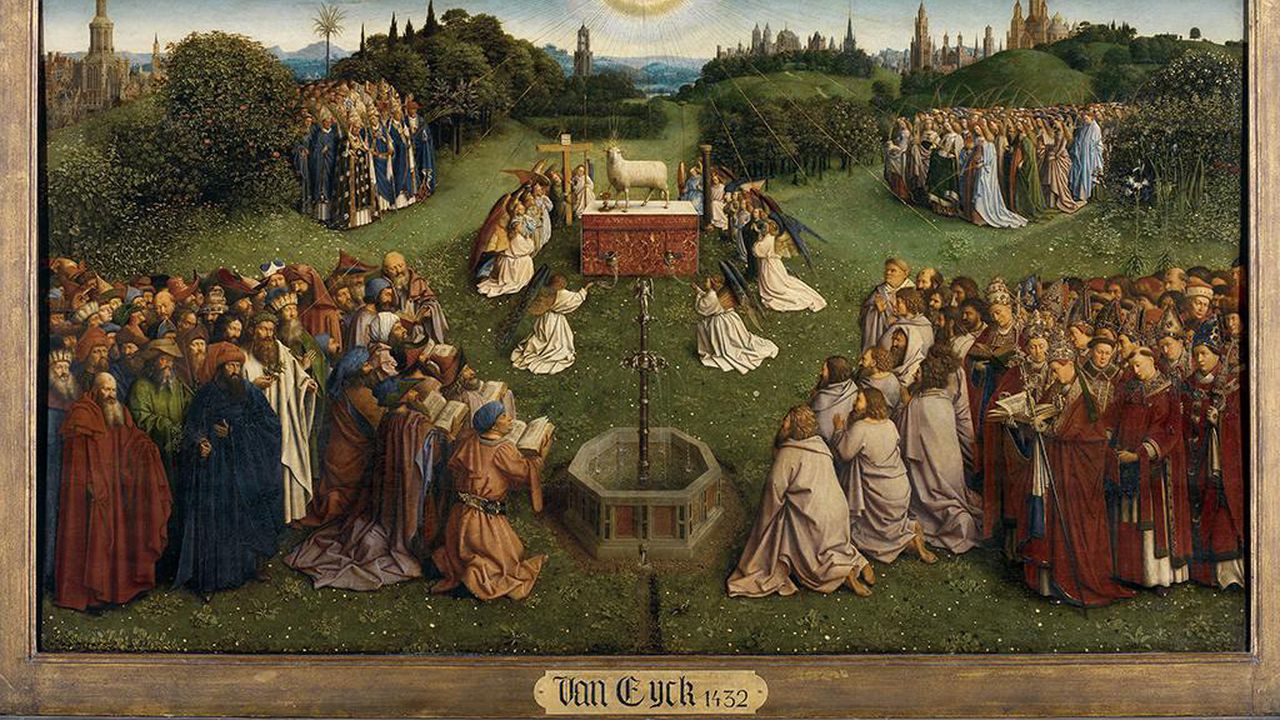 The Ghent Altarpiece or the Adoration of the Mystic Lamb,iis a very large and complex 15th-century Early Flemish polyptych altarpiece in St Bavo's Cathedral, attributed to the brothers Hubert and Jan van Eyck. It is considered a masterpiece of European art and one of the world's treasures.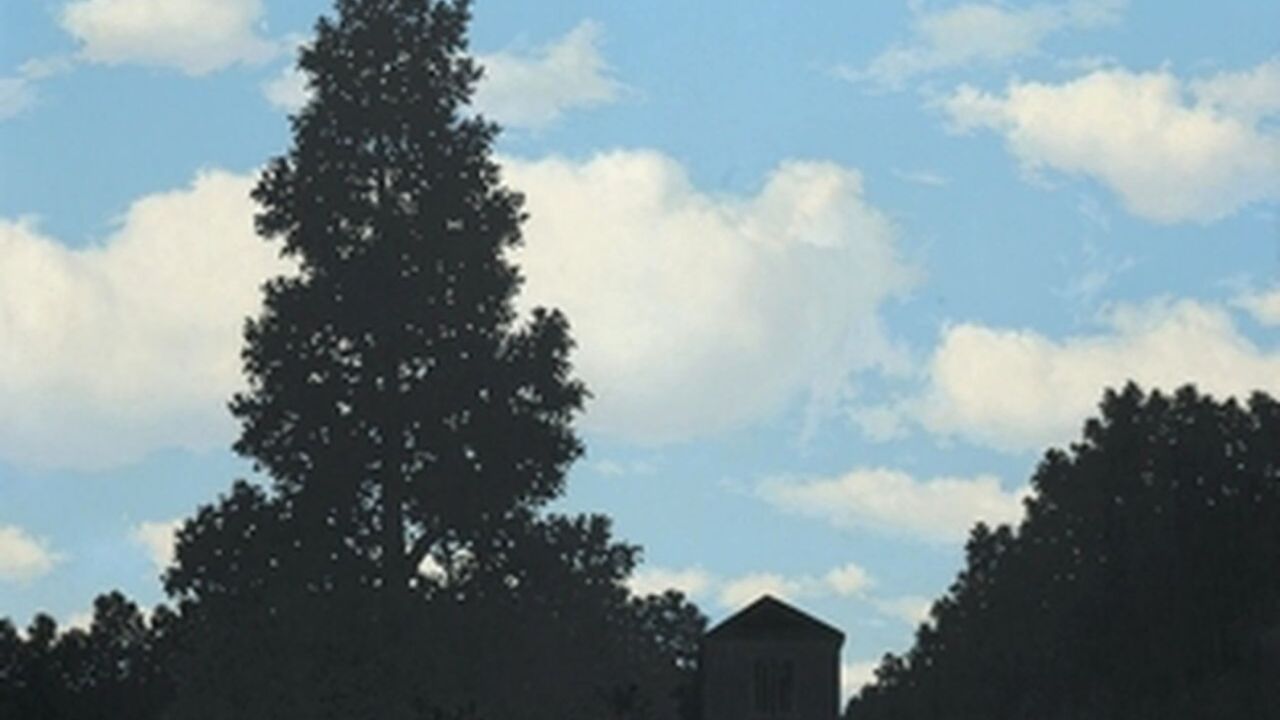 The Empire of Light
Second in Culture Club's pop poll of paitings is The Empire of Light (photo above). The Empire of Light is a series of three oil on canvas paintings by René Magritte painted between 1949 and 1954.
They depict the paradoxical image of a nighttime street, lit only by a single street light, beneath a daytime sky. Magritte drew his inspiration fort he paiting from the work of John Atkinson Grimshaw, an English painter who delighted in painting urban views at sunset.[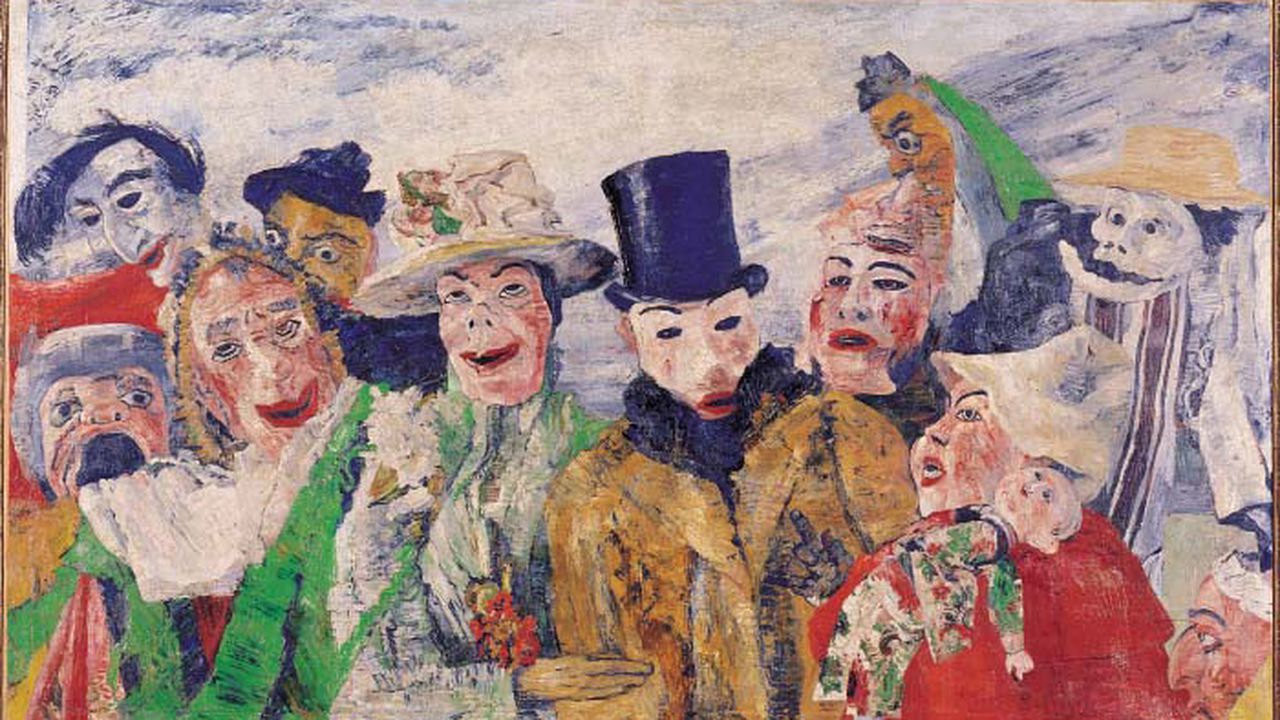 Intrige by James Ensor
The Ostend (West Flanders) painter with English roots James Ensor's 1890 painting "Intrige" came in third. "Intrige"(photo above)is a typical sober work by one of our best-known and best-loved artists.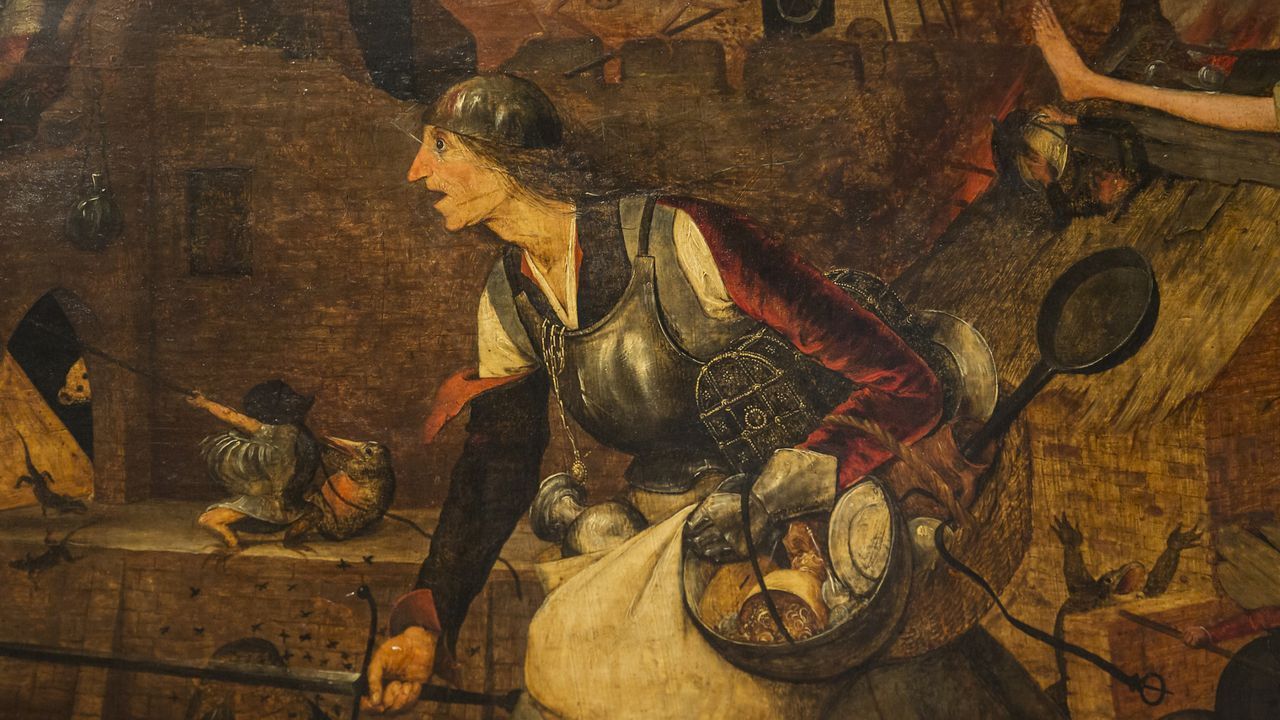 Dull Gret
Fourth in the list of Flanders' favourite paintings is Dull Gret. The 1562 oil panel Dull Gret also known as Mad Meg by Pieter Bruegel the Elder features a figure of Flemish folklore .
The painting depicts a virago, Dull Get, who leads an army of women to pillage Hell,[1] and is currently held and exhibited at the Museum Mayer van den Bergh in Antwerp.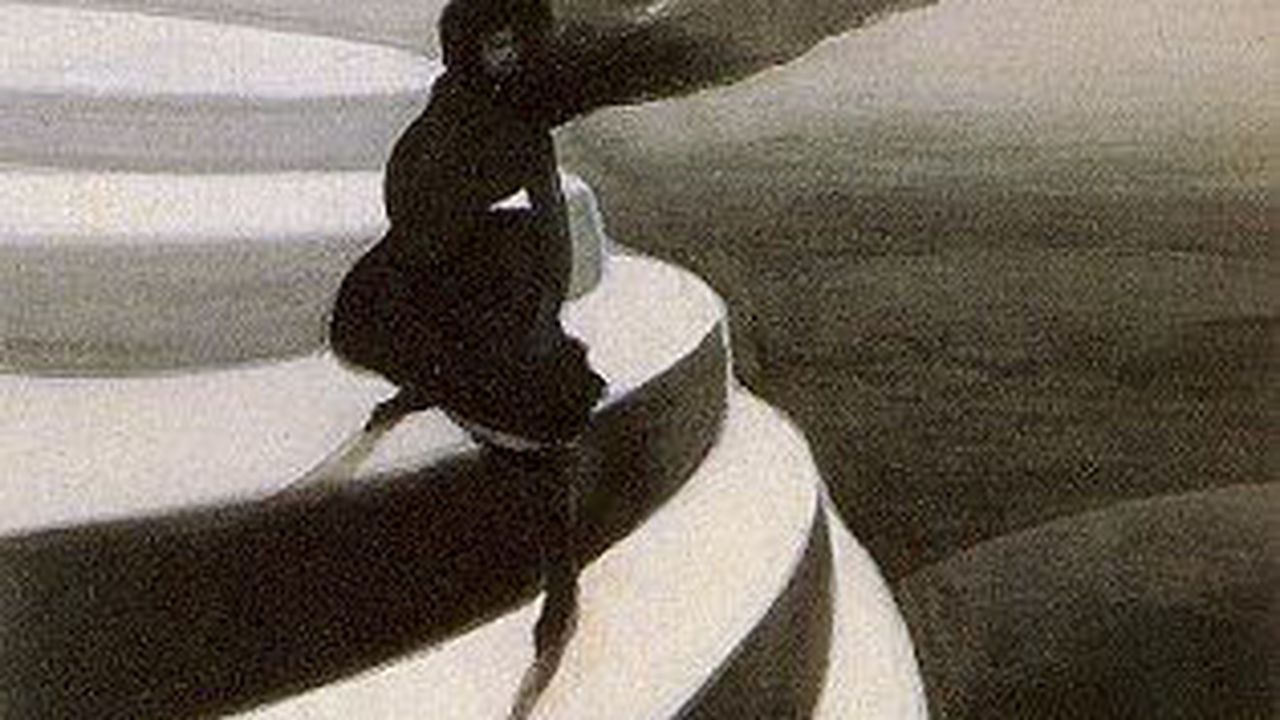 Dizziness
The big surprise in the top 5 is the Ostend artist Leon Spillaert's 1908 painting "Duizeling" (Dizziness (see photo bellow)The work is typical of the artist who suffered from chronic insomnia and often spend the night wandering about Ostend where he draw inspiration for his work.
The painting is of its time, fitting in perfectly with period of jugendstil and art nouveau.