Sleet and snow trigger disruption on the roads
The Flemish traffic centre is forecasting one of the most difficult evening rush hours of the year after today's first major snowfall of the autumn.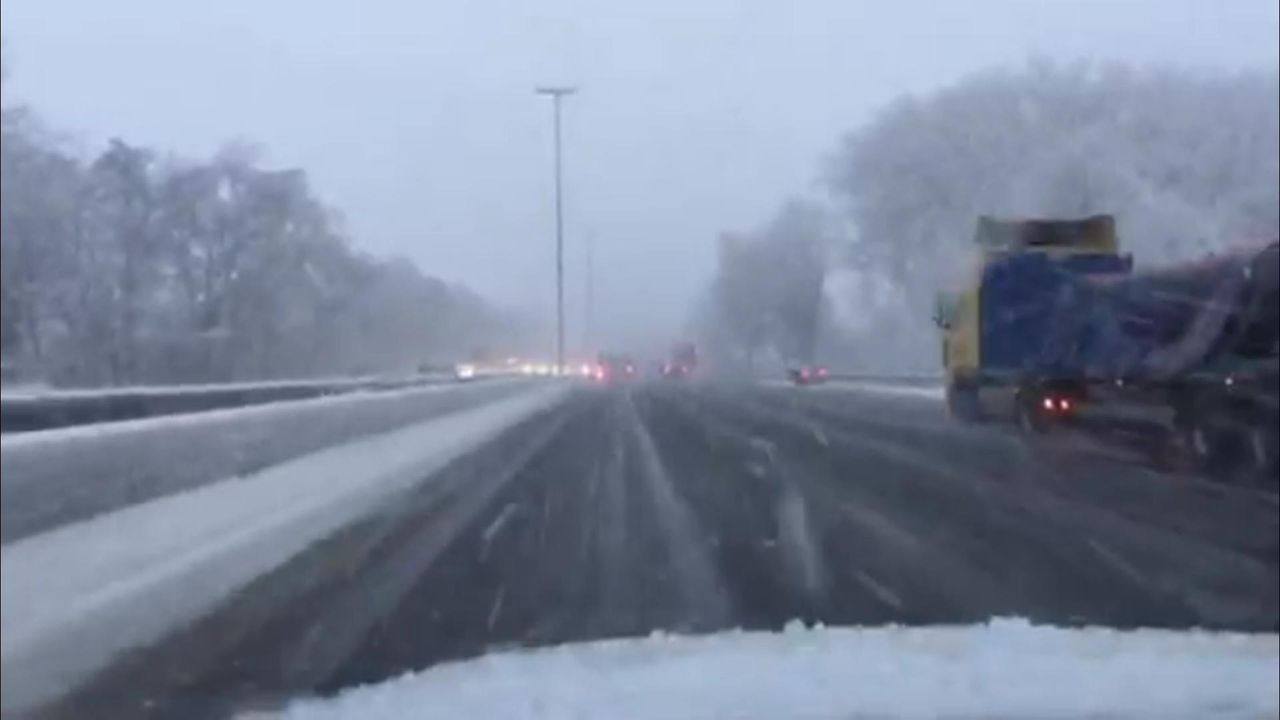 As a result of the rain, sleet and snow slow traffic and longer waiting times are reported from the motorways. As early as 2PM drivers on the Brussels Ostend motorway faced slow traffic due to heavy rainfall outside Ghent. Elsewhere the congestion worsened as the evening rush hour got underway. Sleet and rainfall are expected in central parts during the entire rush hour.
Heavy traffic on regional roads has also been reported from the Ghent area (pictured below) and the Pajotten District, west-south-west of Brussels.