15-year-old rioter sent to youth detention centre
A 15-year-old boy from the Flemish Brabant municipality of Dilbeek has been sent to a secure youth detention centre. The boy was involved in the riot in and around the Muntplein in the centre of Brussels during the afternoon of Wednesday 15 November.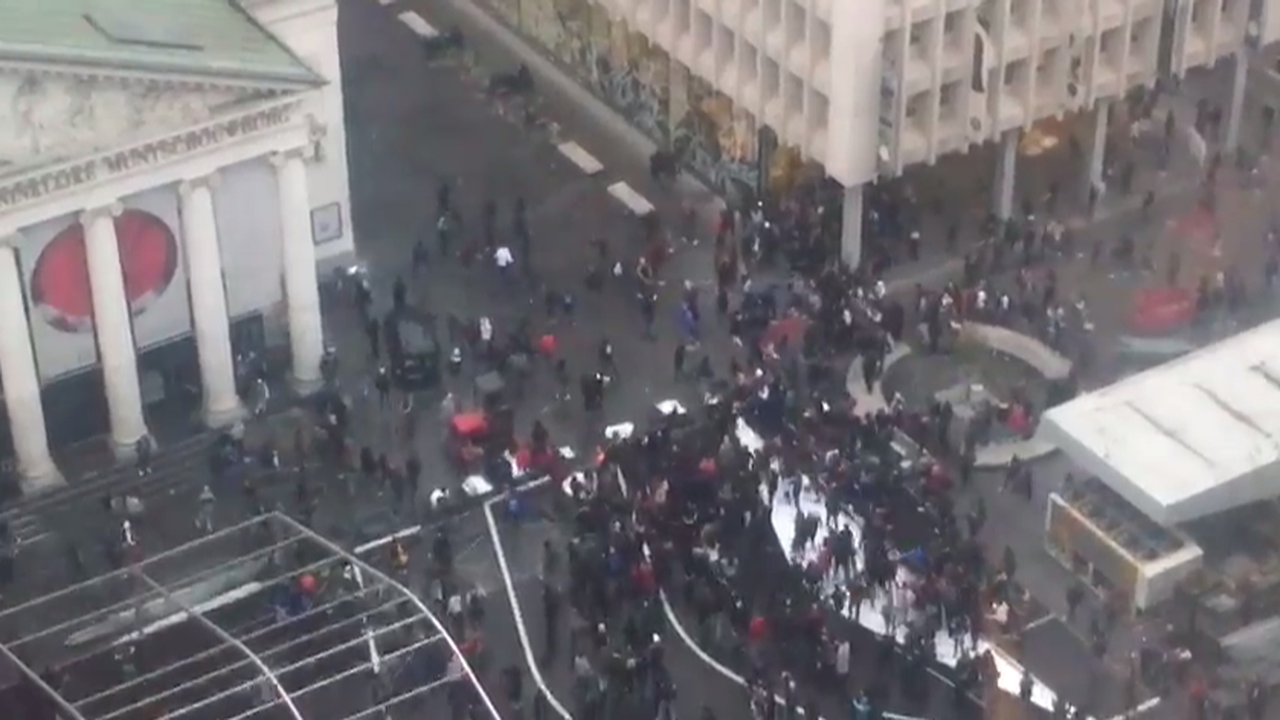 The Halle-Vilvoorde (Flemish-Brabant) Judicial Authorities released the news that the youth had been identified and detained for his part in the riot on Friday evening.
The 15-year-old, who has been in trouble before, was identified on the basis of images from CCTV cameras that are in place in the area where the riot took place.
The images show the boy pick up and throw a traffic sign and a piece of fence at the police and smash the windows of a car, the Muntpunt Library and a shop. T
he Judicial Authorities requested that the boy be sent to a secure youth detention centre. He is accused of armed recalcitrance as part of a gang, being part of a gang that caused destruction, damaging cars and carrying an illegal weapon. A Juvenile Magistrate remanded the boy in custody.
A total of 7 minors have now been detained in connection with the riot on and around the Muntplein. The riot started after a meet and greet with the French internet star Vargasss92 degenerated into a confrontation between youths and the police.