Saved penalty costs KV Oostende victory
In the first of this weekend's First Division games second-placed Sporting Charleroi drew one-all at home against KV Oostende. After a disastrous start to the season thinks have started to look up for KV Oostende. The West Fleming went into Friday evening's games having taken 13 points from their previous five matches. KVO took the initiative early on, but the Charleroi defence was able to neutralise any danger posed by the visitors. It was only from set pieces that Penneteau's (photo above) goal came under any threat. Akpala found the back of the net, but his goal was disallowed for off-side.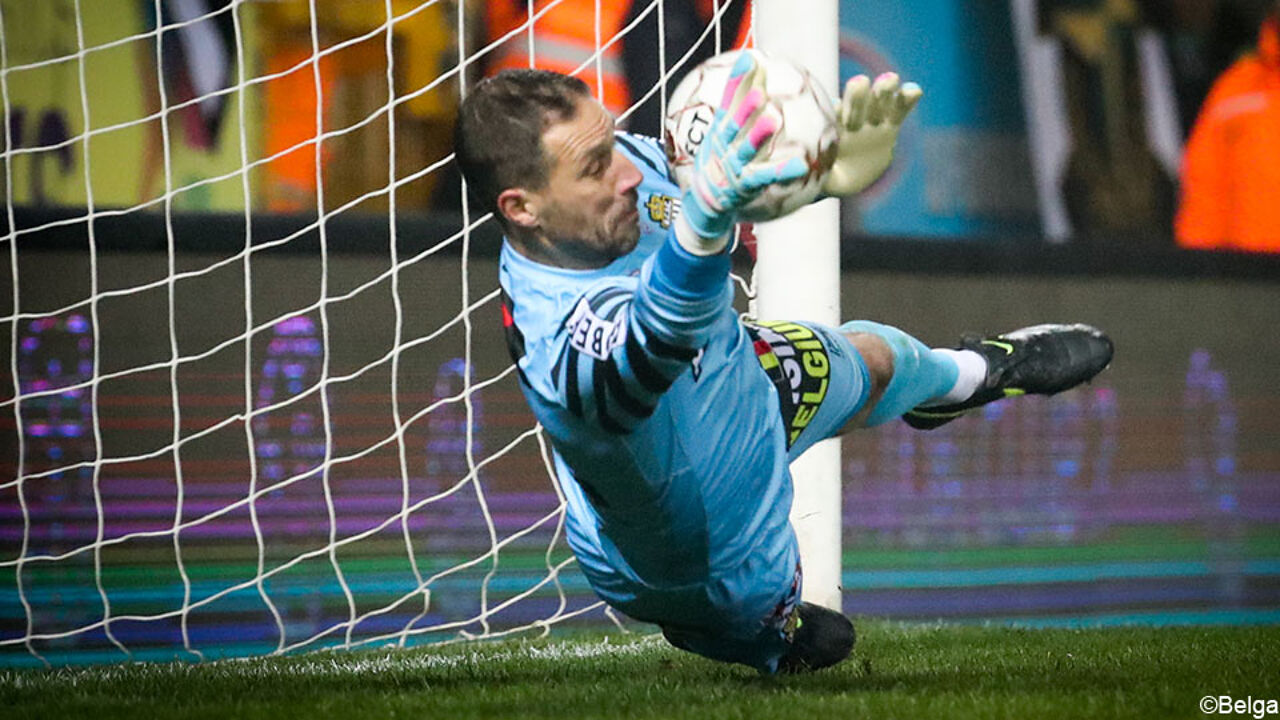 After a slow start Sporting Charleroi came into the match more. KVO was force to use fouls to stop the Zebras revival. Soon three KVO defenders had been given yellow cards.
Sporting Charleroi's goal came just before half time. Tainmont scored his first goal of the season from a Nurio cross.
Equaliser and penalty miss
KV Oostende KVO started the second half as they had the first. The visitors could have been given a penalty (but weren't) after Capon was pushed inside the box. This was soon forgotten though when Musona scored a blinder to put the visitors level.
KV Oostende smelled blood and remained in control. However, a series of wasted chance meant that the score remained 1-1. KVO were even unable to score from the penalty spot. Gano's spot kick was saved by Penneteau. The final minutes saw Penneteau produce some fine goalkeeping to keep the score level.
The result sees Sporting Charleroi remain 2nd with 35 points from 17 games. KV Oostende are 11th with 19 points, although they could slip back a couple of places depending on what the teams just below them do in the weekend's other games.