Penalty miss costs Standard dear
The opening stage of the match between 6th-placed Standard de Liège and 5th-placed Royal Football Club Antwerp was marked by Standard pushing forward in numbers. However, it was Antwerp that had the best real chance of the game. The visitors came close when Haroun shot onto the legs of the Standard keeper Ochoa.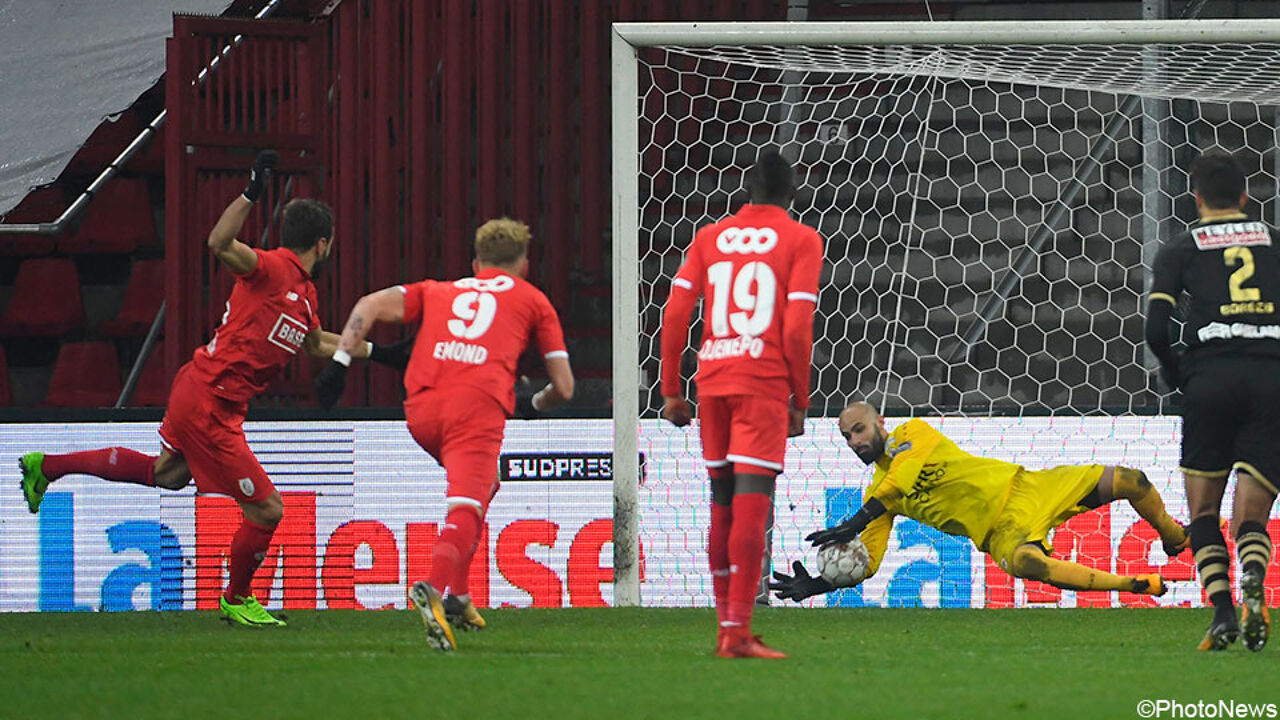 However, Standard were not phased and created chances. Sa headed over and Agbo's long-range shot went wide.
Standard will feel lucky that Ochoa's error of judgement was matched by Owusu's bungling in from of goal a few minutes later.
Things went downhill in the latter stages of the half. Standard suffered a blow when Edmilson left the field injured on 26 minutes. Sa's goal (photo below) on the stroke of half time put new life into the game and made for a half-time score of 1-0 in Standard's favour.
 
The second half started with little to write home about. Standard posed little threat to and were hardly threatened by the visitors.
This all changed though when Luyindama fouled Owusu inside the box scored from the resulting penalty and it was 1-1.
Standard needed to shape up if they were to regain the lead. Substitute Emond came close to putting the home side back in front with a header that hit the crossbar.
However, it was the match referee Bart Vertenten that gave Standard their best chance to take all three points when he awarded them a dubious penalty at the end of the game.
However, Sa's spot-kick was saved by Bolat and the matched ended in a 11 draw.
The result sees RFC Antwerp remain 5th with 25 points from 17 games. Standard are 6th with 24 points.