'Holy Cow' or 'Satanic image'?
Vandals last week repeatedly attacked a work of art called 'The Holy Cow'. Sadly the controversial display of Tom Herck's masterpiece showing a crucified cow in a Borgloon church is now at an end.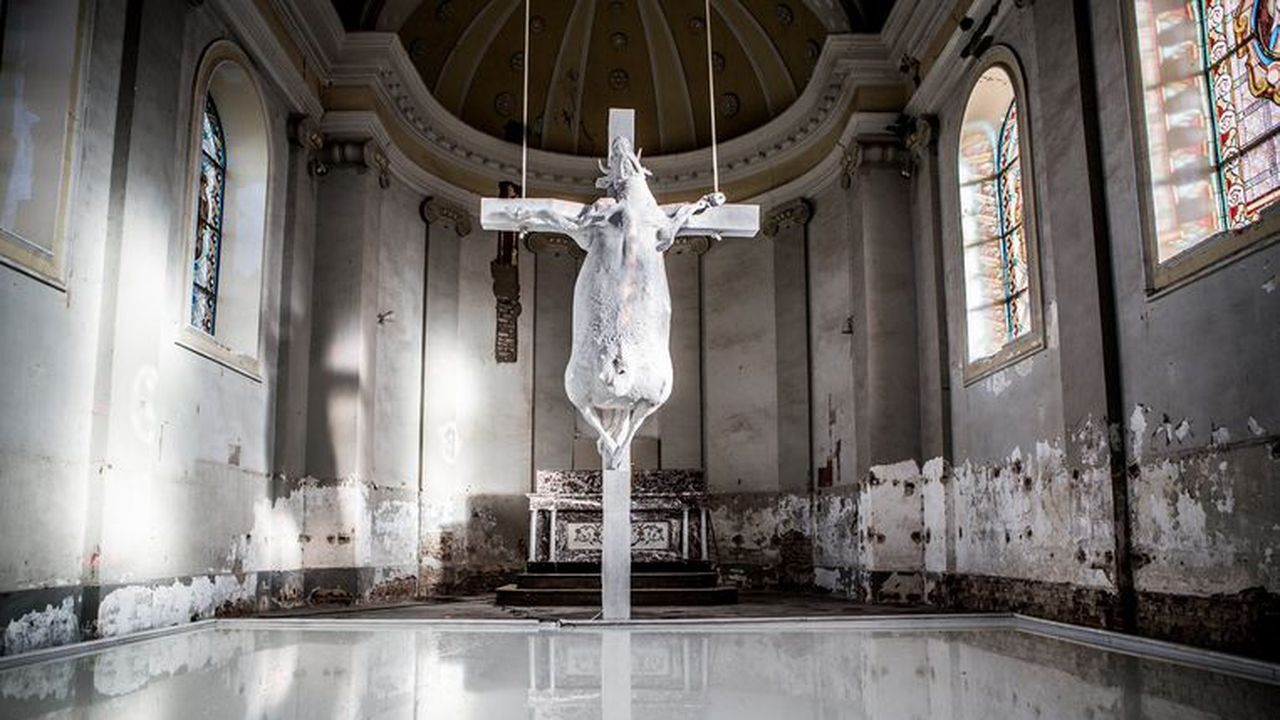 The artwork hung in the Kuttekoven Church and was twice targeted by vandals during the past ten days. On one occasion the vandals also sprayed graffiti on the church's walls. Earlier an attempt was made to cut down the artwork, while the artist's exhibition was the target of an arson attack!
After all this the artist decided to personally stand guard over the artwork at night together with friends.
Tom Herck: "I received positive reactions from the Roman Catholic Church, but there are some fanatics about. It's a shame because they spoil things for others. Over four weekends the exhibition attracted 1800 visitors."
The exhibition showing the carcass of a cow nailed to a cross was controversial from the start. One religious group even organised a protest outside the church claiming the artwork was a 'Satanic image'. The artist says that with this work he was eager to criticise food wasting.