Bizarre: builder encapsulates lamppost in new building
Consternation in the municipality of Keerbergen (Flemish Brabant) this morning after residents discovered that a builder had enclosed a public lamp post into the front of a new block of flats he was building. People were puzzled why the builder took this rather bizarre step.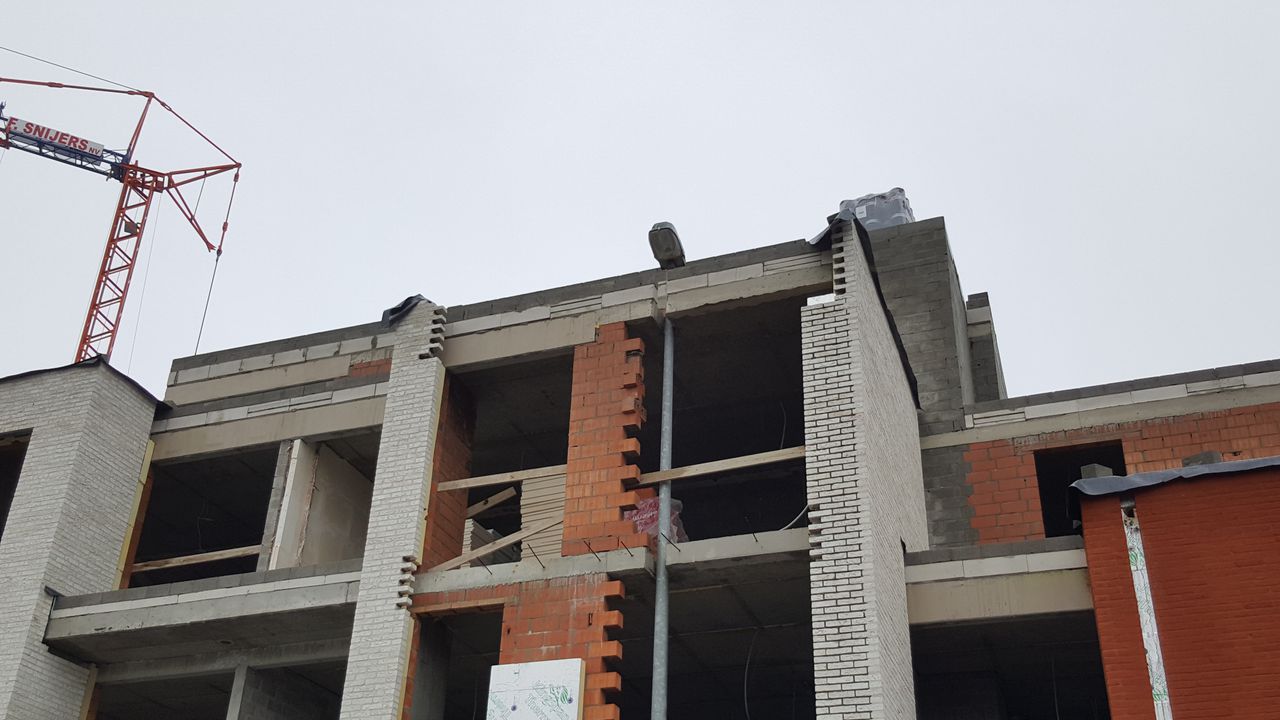 Alderman Marc Vangrunderbeeck: "The architect failed to take account of the lamppost despite the fact that it is clearly marked. The latest information I have suggests that the electricity grid operator plans to move the post. It would have been better if the architect had requested this from the start."
The building's architect denies that the lamppost was encapsulated by accident but on purpose. He says that the builder built round the lamppost because they couldn't wait any longer. The architect denies he never saw the lamppost: "Two years ago we raised the matter with the local authority, but there was no reaction. We couldn't keep on waiting, but found a creative solution."
"We understand that after pressing them for some time the electricity network people will remove the lamppost this week. We will build round it and as far as we are concerned the matter will be closed."