Street art takes charge of Halle church
The good people of Flemish Brabant have plans to turn the Paters Church in Halle into a hotspot for street art. The provincial authorities and the local cultural centre recently asked street artists Smates (Bart Smeets) and Steve Locatelli to create a Gesamtkunstwerk in the church. Soon a giant mural will convert the church's walls into a primeval jungle.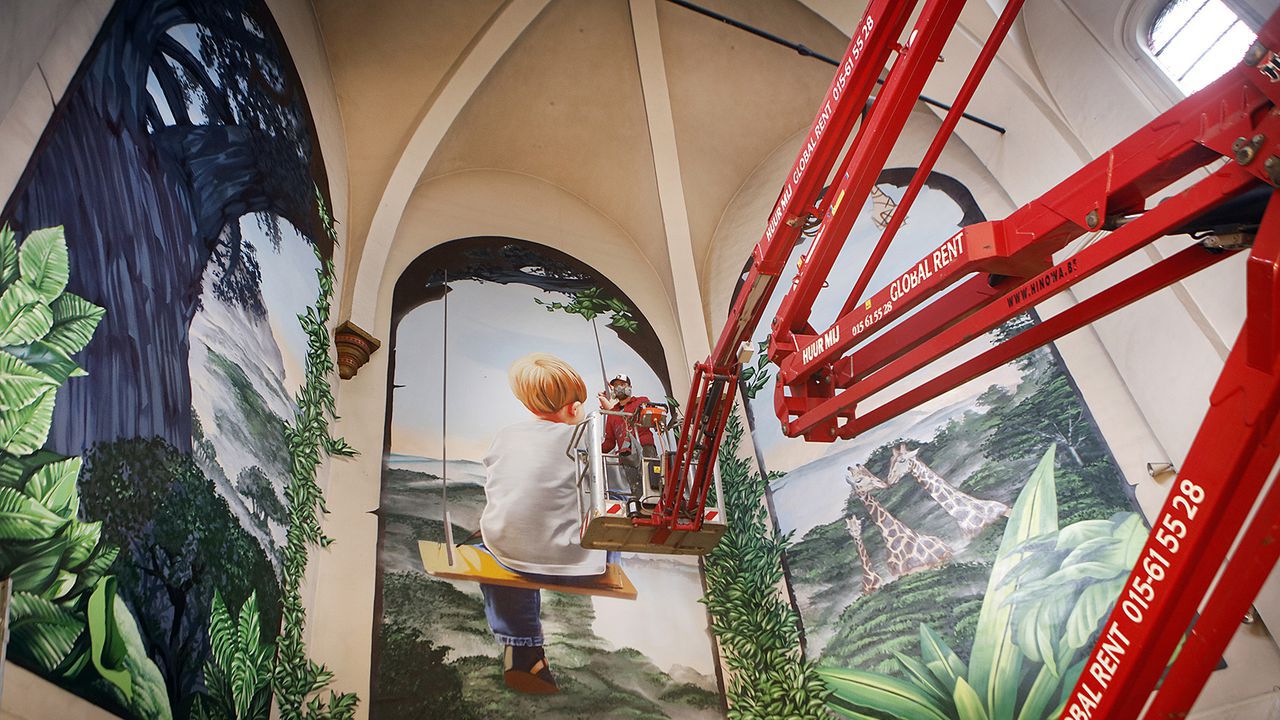 The artists started work last October painting plants, animals and a little boy on a swing. Smates: "When visitors leave the bright and busy city centre and enter the church by the nave they are confronted by a total experience. The church now seems situated in a fairy jungle. A little boy on a swing surveys a foggy landscape inhabited by the beasts of the jungle."
"As a result of the church's impressive height and length you cannot take in this work of art in one go. Details continue to surprise."
In recent years the city of Halle has left no stone unturned to promote the town as a centre for street art. Station tunnels and a former fire service tower have all been handed over to street artists. The mural in the Paters Church opens to the public on 17 December.