Pro-Catalan independence demo in Brussels
Brussels was in the grip of a major demonstration in favour of Catalan independence on Thursday. Brussels police counted 45,000 demonstrators.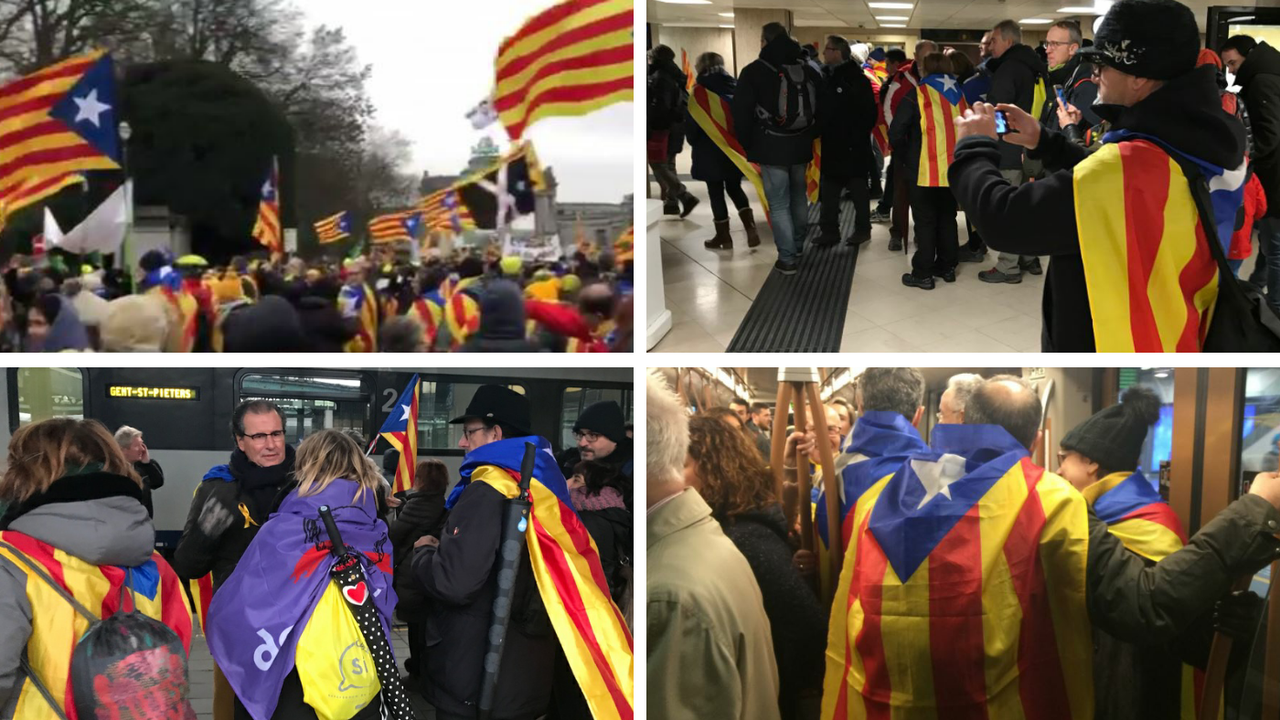 Thousands of Catalans arrived in Brussels only yesterday. Some travelled here by caravan and many camped out at the foot of the Atomium landmark. This morning the demonstrators headed for the city centre.
Many supporters of Catalan independence are unhappy with the stance of the European Union based in Brussels. Many Catalans paid hundreds of euros to make it to Brussels by coach. Some didn't sleep a wink and will be going back home this evening. They have taken their grievances to Brussels because the Madrid government won't lend them an ear and after their leader Carles Puigdemont was deposed.
The demonstration caused significant disruption in the Belgian and Flemish capital with metros unable to cope with the flow of passengers.
Around 11:30 the demonstrators left the Jubel Park and headed along the Renaissancelaan, the Kortenberglaan, the Stevinstraat, and the Etterbeeksesteenweg before making for the Jean Rey Square. Drivers were urged to avoid the European District. The Reyers Tunnel was closed.
Belgium's governing Flemish nationalist party, the N-VA, has sounded its support for the Catalan demonstrators. "We are all Catalans today" lawmaker Peter Luyckx said adding "it is unacceptable that today in Europe there are political prisoners locked up."