Schuman round-about to be transformed?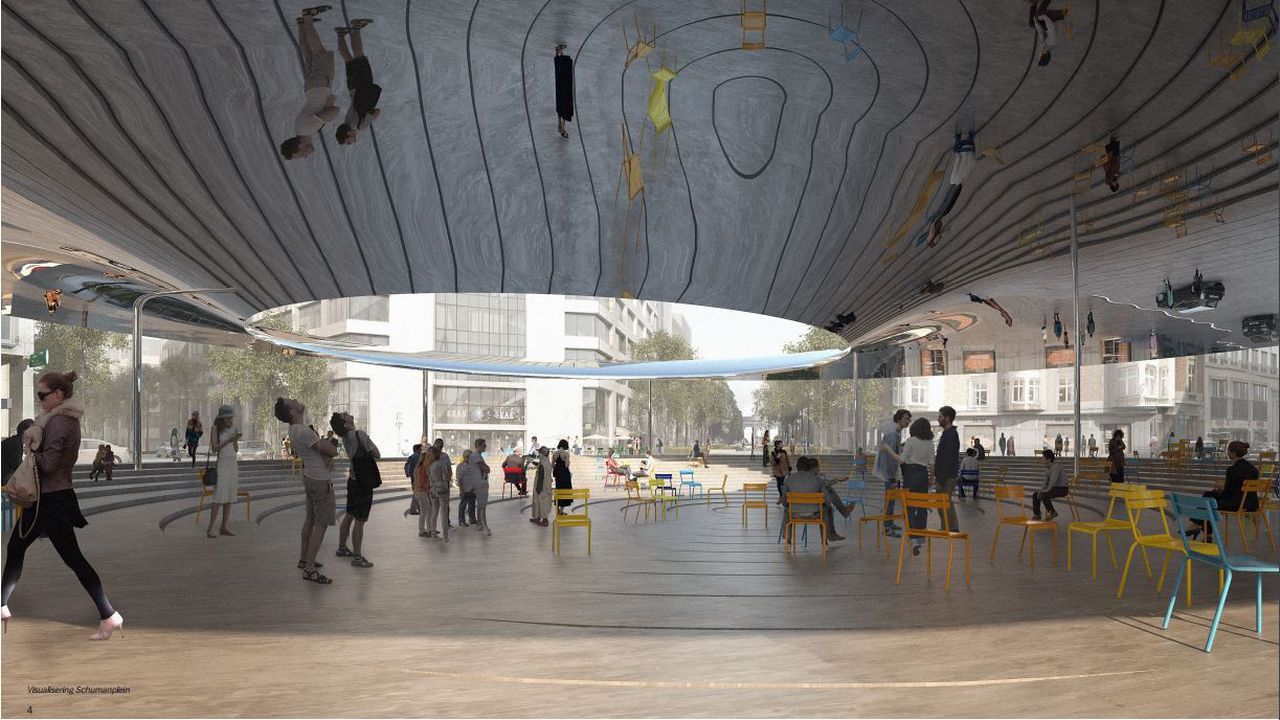 Two years ago the Brussels Regional Government opened a competition for architects to draw-up plans for the design of the Schuman roundabout, which is currently one of Brussels busiest traffic hubs.
Given its location at the heart of Brussels' European district, the regional government wants to turn the Schuman roundabout into a meeting place. The Danish architects COBE were chosen together with the Brussels architects BRUT.
The new design will have a big impact on traffic flow. In future those emerging from the tunnel that links the end of the E40 motorway with the end of the Wetstraat will no longer be able to turn off towards the Jubel Park.
According to the Brussels Transport Minister "This iconic square is finally to get what it deserves.
Today it is still a roundabout, tomorrow it will become a place that is open to meet people. Here is another example of our vision of moving away from a city for cars to a city for people".
The work will cost 8 million euro and should get under way during the first half of 2019.
Municipal opposition
However, the municipal authorities in the municipalities around the Schuman roundabout are less ethusiastic about the plans. The Mayor of Etterbeek Vincent De Wolf (Francophone liberal) has already said that he intends to fight the proposals at the Council of State.
Meanwhile, the Brussels Alderwoman responsible for transport Els Ampe (Flemish liberal) told the Brussels regional news platform Bruzz that she is reserving judgement until the results of a traffic impact are published.