Waasland-Beveren back in the winning mood
In the first First Division match of the weekend Waasland-Beveren enjoyed a 3-1 home win against Standard de Liège. Standard had taken the lead but then slipped out of the game allowing the East Flemings to take command.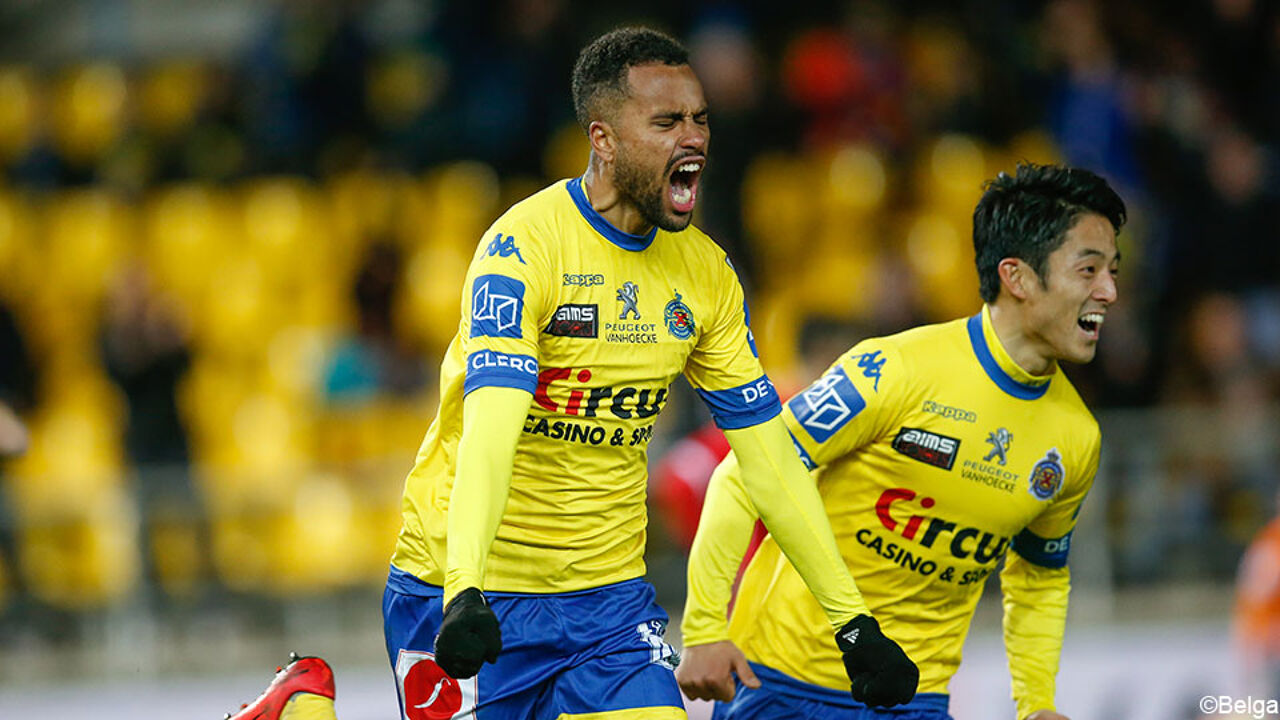 Despite their Coach Sa Pinto having been banished to the stands, Standard made a strong start. The Waasland-Beveren keeper Davy Roef was forced to make two saves from shots by Laifis and Carlinhos in the first few minutes.
Standard's efforts were rewarded after a quarter of an hour of play when Marin (photo, below) put them 1-0 up. After than Standard allowed the home side too much possession. However Waasland-Beveren were unable to create much in the way of chances.
 
The East Flemings can consider themselves lucky not to have seen Angban sent off for a foul on Agbo. Just after half an hour of play Seck scored an equaliser for Waasland-Beveren from an Ampomah corner. The half finished 1-1.
Standard was all but invisible in the second half. Thelin put Waasland-Beveren 2-1 up 4 minutes into the half. An impotent Standard was unable to respond. Waasland-Beveren's 3rd goal came after Ampomah put the ball past Ochoa on 72 minutes.
It was over and out for Standard. The result sees Waasland-Beveren move up to 7th place with 24 points from 18 games. Standard de Liège also has 24 points and is 8th. Both these position could change depending on the result of this weekend's other fixtures.