Five in a row for Nafi Thiam
The Olympic and World Champion Nafi Thiam has taken the Golden Award for the best Belgian female athlete for the 5th year in a row. The discus-thrower Philip Milanov was voted our country's best male athlete.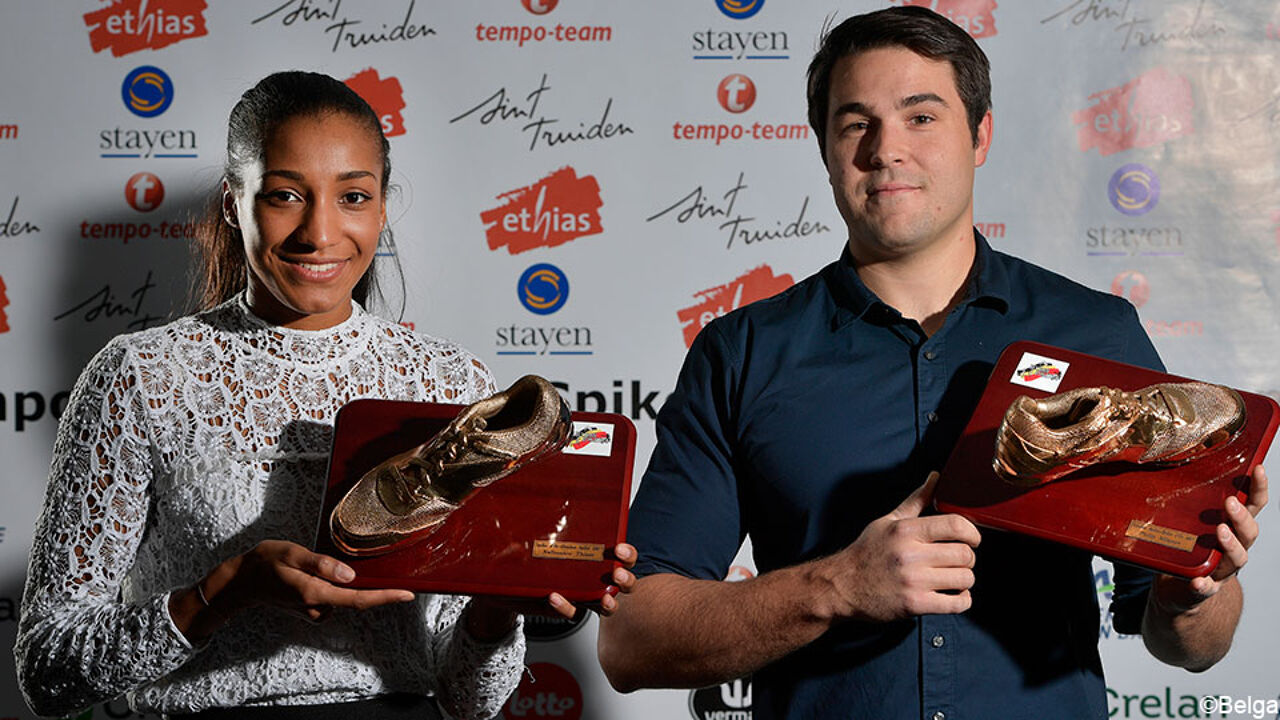 After having won gold at last year's Olympic Games in Rio Nafi Thiam has continued to impress. This year she took the European indoor title in the pentathlon at the start of the season. She topped the magical 7,000 points in the Heptathlon at the Götzis meeting, taking 7,013 points.
The icing on the cake though was taking gold at last summer's World Championships in London.
The International Athletics Federation had already crowned Nafi  Thiam World Female Athelete of the year and now the 23-year-old has been judged to be Belgium's best female athlete for the fifth year in succession.Only Kim Gevaert had done this before her.
Milanov Belgium's best male athlete
Although 26-year-old Philip Milanov disappointed at the World Championships coming in 14th, he shone at the Diamond League meetings. He won in Shanghai, in Oslo and was in the top three in London. This was good enough for 4th place over all.
The Belgian Tornados were awarded the prize for team of the year. The 4x400 relay team fell just short of taking a medal in London.