Proximus to stop telegram service
The service for the sending and receiving of telegrams will be calling it a day on Friday 29 December. What used to be method of choice for sending important news quickly has become all but obsolete.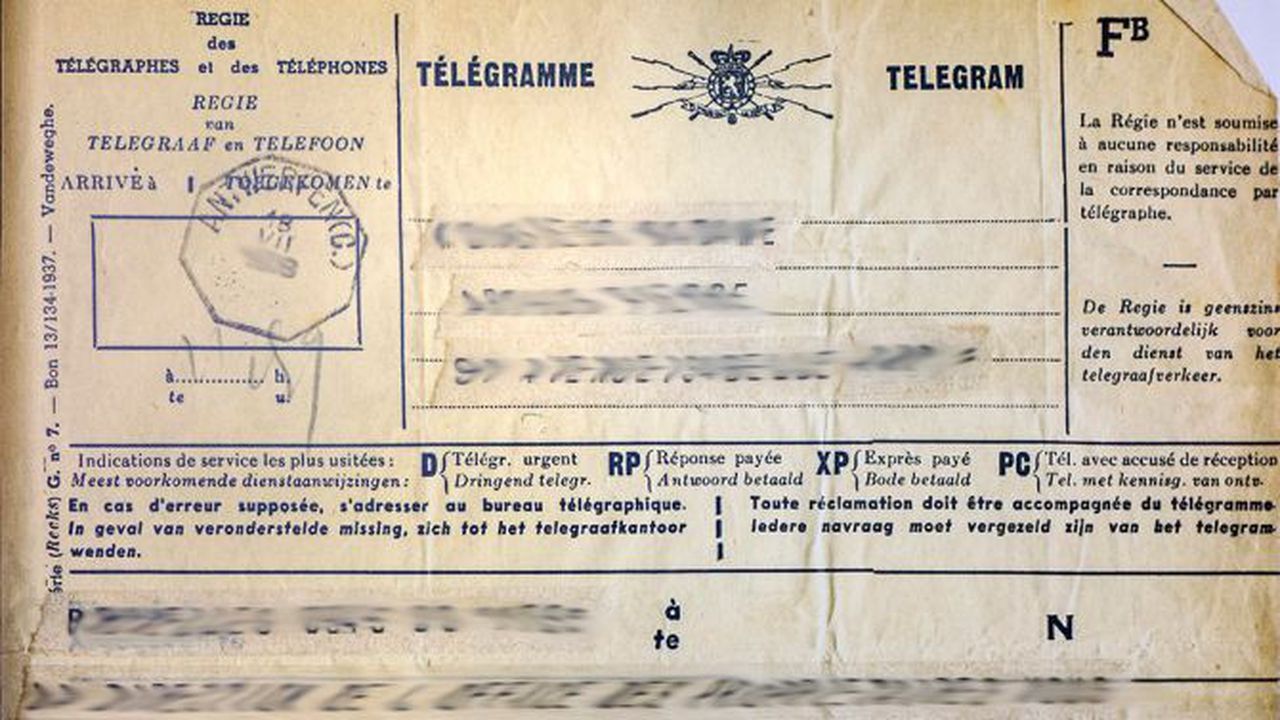 These days those with news they urgently want correspondents to know about use e-mail, texting or instant messaging. Only a very few people still send telegrams.
According to the telecommunications company Proximus just a few people still use its telegram service.
More than 170 years of history
An important piece of history dies with the decision to ditch the telegram. The first optical telegraph was introduced in 1803, while the first electrical telegraph dates back to 1846 and ran along the rail line between Brussels and Mechelen (Antwerp province).

The telegrams fell under the remit of the Telegraphy Management Board. From 1930 this became the Board for Telegraphy and Telephones (RTT).
The now part-privatised telecoms operator became Belgacom in 1992 and change its name to Proximus, a name already used by its mobile telephone department, in 2015.
 
Legally-binding proof
Proximus says that the telegram was mainly used by solicitors and bailiffs as it was quick and enjoyed legal validity. In the 1980's around 1,500,000 telegrams were sent each year.
Later the service faced competition from the fax. Nowerdays, text and instant messaging have all but killed the telegram.
By the early 1990's the number of telegrams sent had fallen to 500,000 per annum. This had fallen further to 150,000 per annum around the turn of the century. In 2010 just 50,000 telegrams were sent.
The few dozen customers that still use the service were good for around 8,000 telegrams during the first 11 months of this year. Proximus will contact each of its customers individually to inform them that the telegram service is stopping and to offer alternatives.