Warehouse roof caves in under the weight of snow
The oldest company at the Port of Ghent (East Flanders) has seen one of its warehouses seriously damaged as a result of the snow that has fallen in recent days. The roof of the logistics company Stukwerkers' largest warehouse at the port caved in under the weight of the snow that had amassed upon it.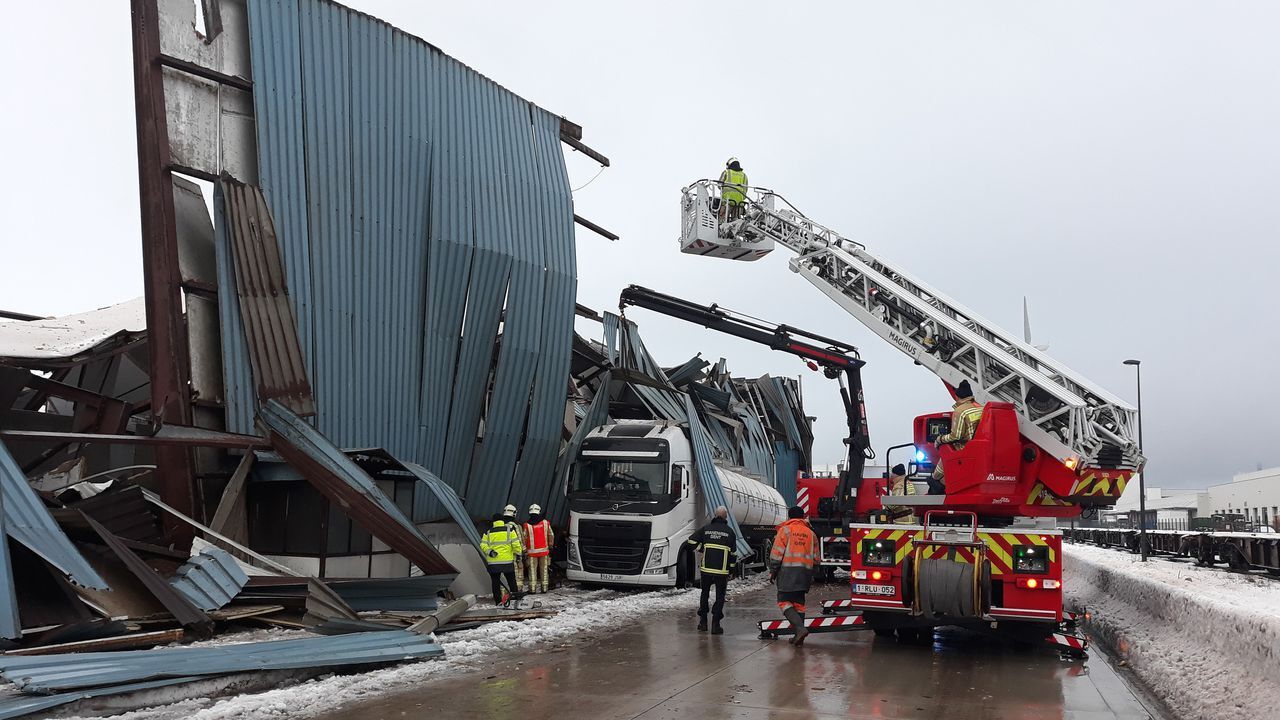 Part of the roof landed on a lorry that was parked adjacent to the warehouse. Thankfully no one was in the truck at the time.
Stukwerkers has been active in the Port of Ghent since 1338 and is considered to be one of the oldest stevedoring companies in Europe.
Stukwerkers serves its customers from five different deep water locations at the port.
The Fire Service attended the scene.