Weather-related issues limited to Ghent, Antwerp and the south of West Flanders
After yesterday's snow, motorists still needed to be cautious this morning as the roads remain slippery. The biggest problems were to be found in the south of West Flanders and in the areas around Ghent and Antwerp. The situation was more of less normal in the rest of centre of the country.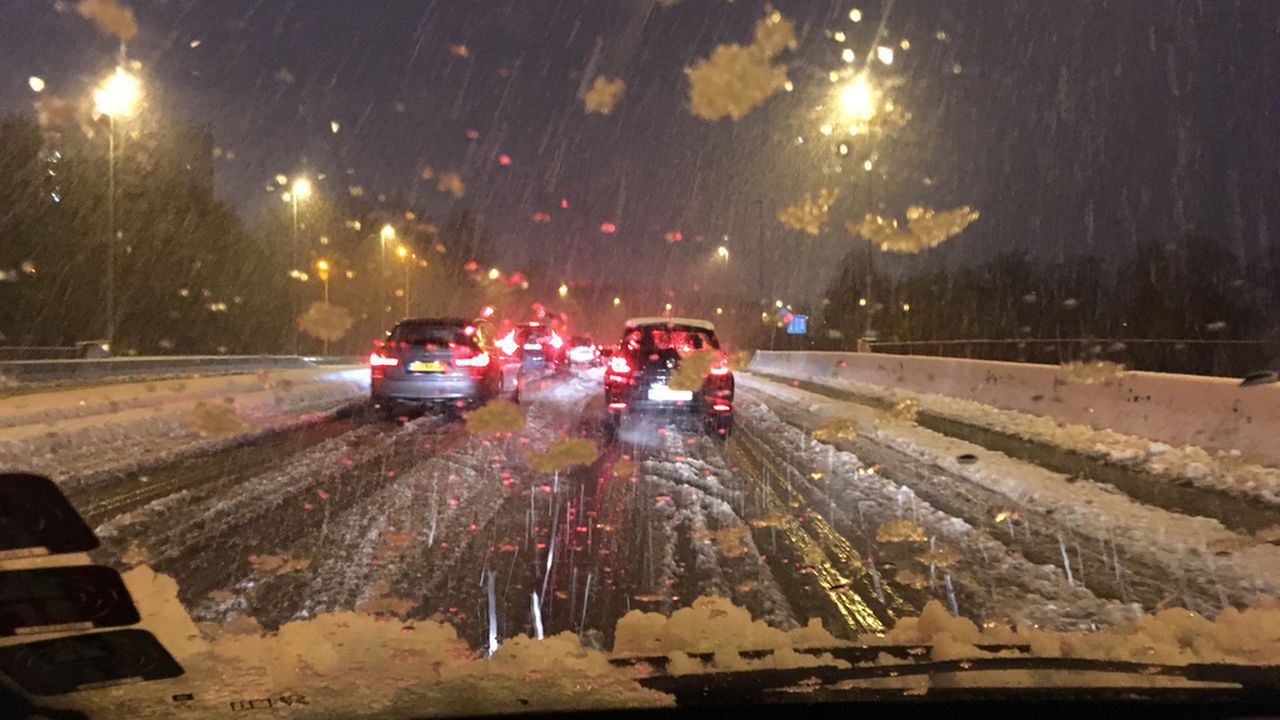 There were weather-related traffic issues in the south of West Flanders and in East Flanders during the rush hour.
In the area around the towns of Oudenaarde, Geraardsbergen and Ronse busses had trouble driving into the centre of villages. Consequently, the busses are only stopping on main roads.
Traffic faced some delays on minor roads. On the motorways the left-hand lane could only be driven on with the upmost care.
The VRT's traffic reporter Hajo Beeckman says that Tuesday's rush hour was a pretty normal one. Nevertheless, many minor roads, especially in the west of the country remain slippery.
"The slush is still quite think and has frozen again in places"
Hajo Beeckman says that as ever motorists should be careful especially around pedestrians and cyclists.
This afternoon will remain dry. However, this evening temperatures will drop below freezing which could mean slippery roads during tomorrow evening's rush hour.
Stranded passengers spend the night on airport floor
Hundreds of passengers that had been left stranded by the snow spend Monday night in the terminal building at Zaventem Airport near Brussels or at the Brabanthal in Leuven (Flemish Brabant).
The Red Cross provided 500 camp beds in Zaventem and a further 500 in Leuven. Nevertheless, many passengers opted to sleep on the cold floor so as to not lose their place in the queue.