New sink hole in Brussels
Another sink hole has appeared in one of the capital's streets. This time the on Stobbaertslaan, a residential street in Schaarbeek, about 1 kilometre from "the mother of all sink holes" that has closed the busy Leuvensesteenweg for the past three and a half months ago.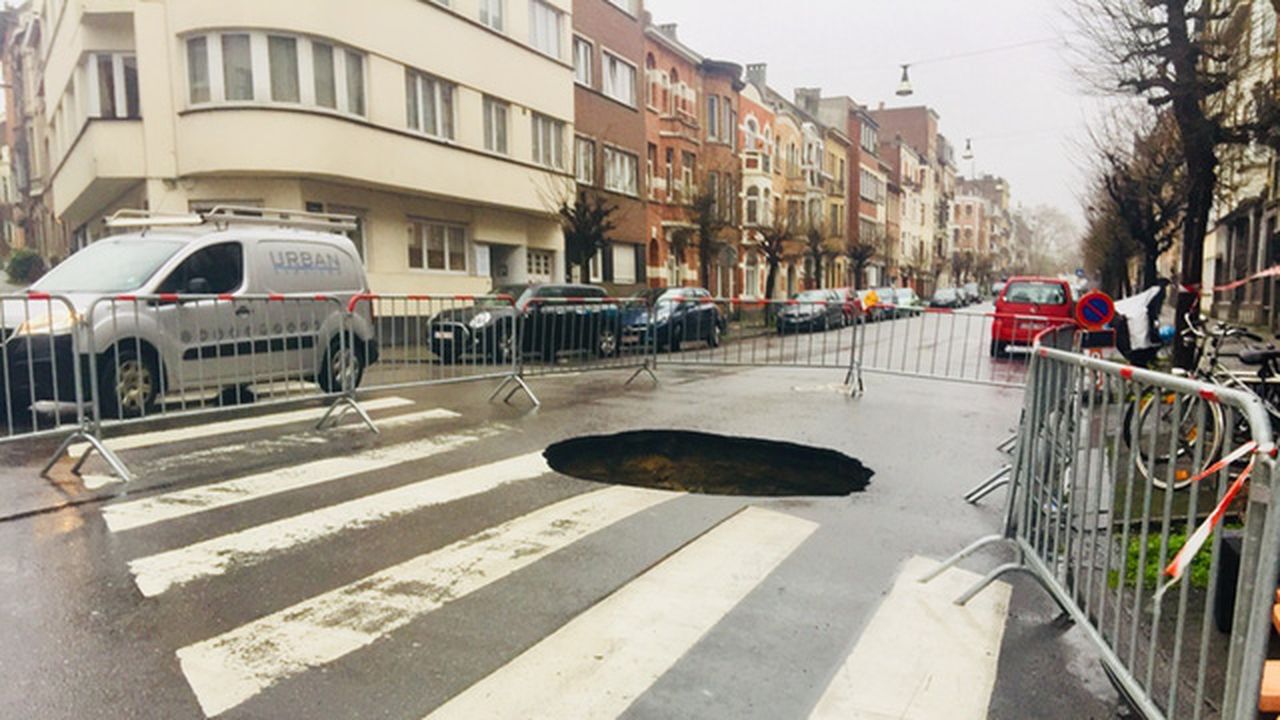 The four square metre sink hole appeared in the road on Tuesday afternoon. A team from the water company Vivaqua is currently busy trying to fix the water main.
The police have closed the street to traffic, but as it is quite residential street this has had little adverse effect.
This is the latest in a string of sink hole incidents in the capital in recent months. In August a sink hole appeared near to Brussels Central railway station. A month later 250 people were evacuated when a huge sink hole appeared on the Leuvense Steenweg in Sint-Joost-ten-Node.