Ai Weiwei at Antwerp's FOMU
'Ai Weiwei – Mirror' is the first exhibition of the work of the celebrated, but controversial Chinese artist and activist in Belgium. The exhibition curated by Anne Ruygt was especially compiled for the FOMU, the Antwerp photography museum, using existing works, many of which document the global refugee crisis.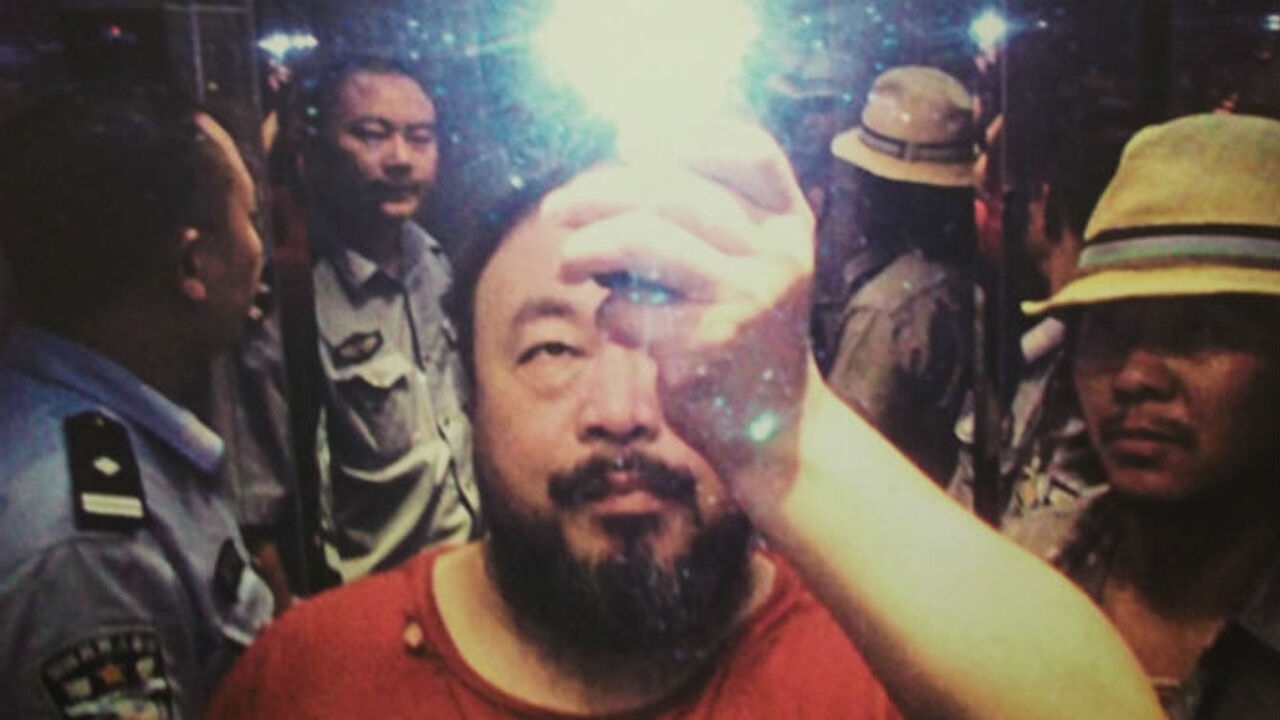 A leading contemporary artist renowned for his criticism of political and social injustice in the West, in China Ai Weiwei is perhaps first and foremost known as an architect. He was involved in the construction of Beijing Airport's Terminal 3, an undertaking that meant an awful lot of residents were forced to leave their homes. His creation of the Bird's Nest, the Olympic Stadium for the Beijing Olympics, resulted in even greater fame, but on a personal level brought home to him the failings of the Chinese system.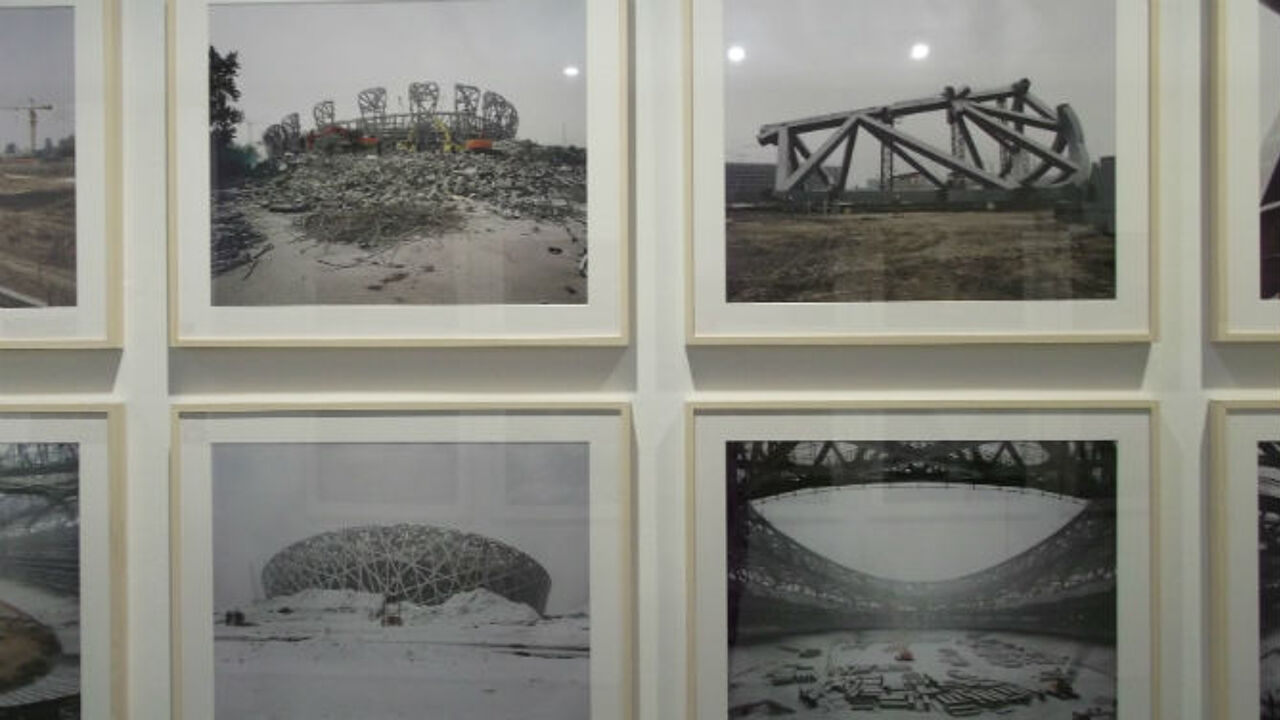 Ai Weiwei was arrested in 2011 and kept in jail for many months in what was seen by many as an attempt to intimidate him. In the western media he is often portrayed as a dissident, but he prefers to see himself as a defender of the universal right to freedom of speech. He uses his photos to express his own freedom of speech. After he was released from jail he remained under constant supervision by the Chinese authorities. Ai Weiwei posted photos on social media to show the absurdity of his situation.
FOMU's Soetkin Bruneel: 'Ai Weiwei was constantly under the scrutiny of surveillance cameras. He was pursued by the secret police. He took photos to illustrate this surveillance and used them as a weapon against his guards. He even put a Chinese lantern on the surveillance cameras and installed a camera of his own in his bedroom so that people could follow his every movement via a live stream.'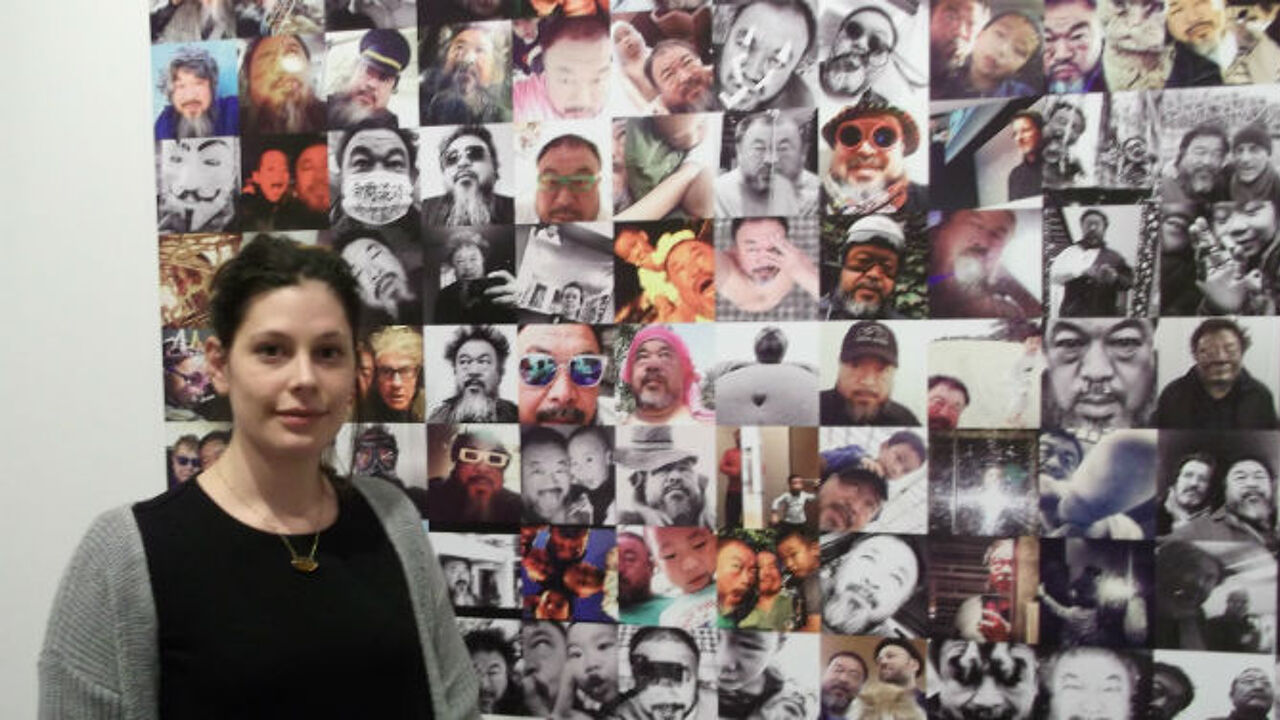 Soetkin Bruneel: 'The exhibition is entitled 'Mirror'. Ai Weiwei wishes to reflect society. His photos reveal what is wrong with the world today. Many of the works focus on the refugee crisis that he sees as a crisis for the whole of humanity and not just a problem for refugees.'
'The Antwerp exhibition includes 20,000 photos, many that he took on his own smartphone. 'Relating to Refugees' covers several walls. It documents Ai Weiwei's film 'Human Flow' that took him to 40 refugee camps in 23 countries.'
'The Iraqi Project' is a collection of portraits of refugees. Ai Weiwei wanted to give refugees a face.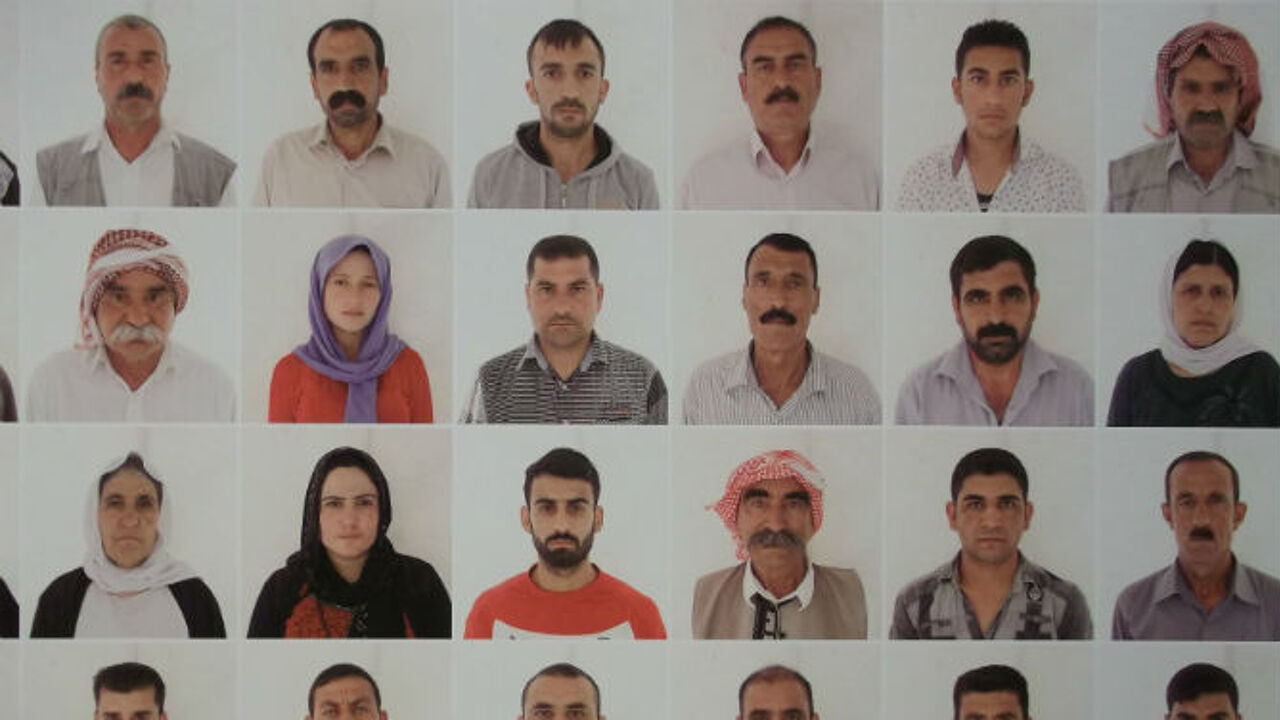 The exhibition also features older work. Four films that show how traditional China and Beijing changed are screened: 'Beijing 2003', 'Beijing The Second Ring', 'Beijing The Third Ring' and 'Chang'an Boulevard'.
'Study of Perspective' is a work in which the powerful and locations like the Louvre that we usually revere get the finger. But Ai Weiwei isn't afraid of self-criticism and the photographs also include one of his own studio that receives the same treatment!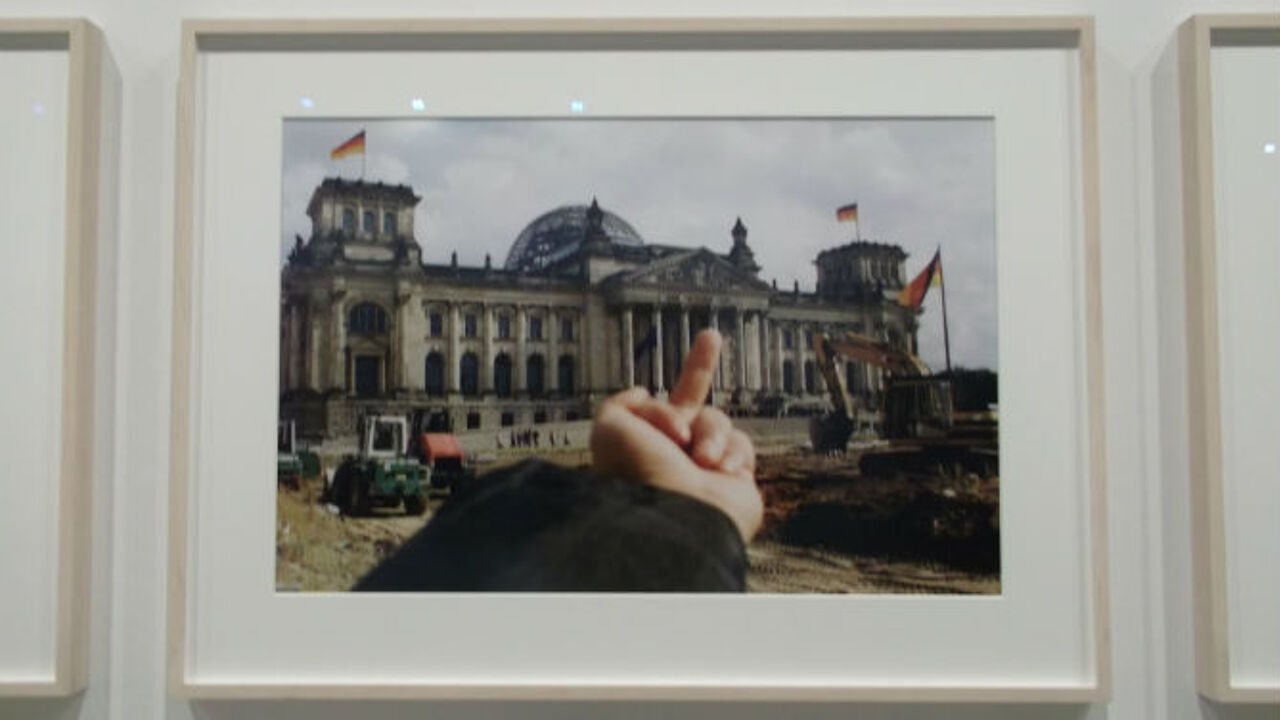 In 2015 Ai Weiwei was returned his passport and was once again free to travel abroad. He moved his studio to Berlin in Germany, a country where he also produced 'Fairytale Portraits'. To criticise the difficulty Chinese people face getting permission to travel abroad Ai Weiwei sorted the travel documents for a thousand people. He brought them all to the Documenta art festival in Kassel and took a portrait photo of every one of them!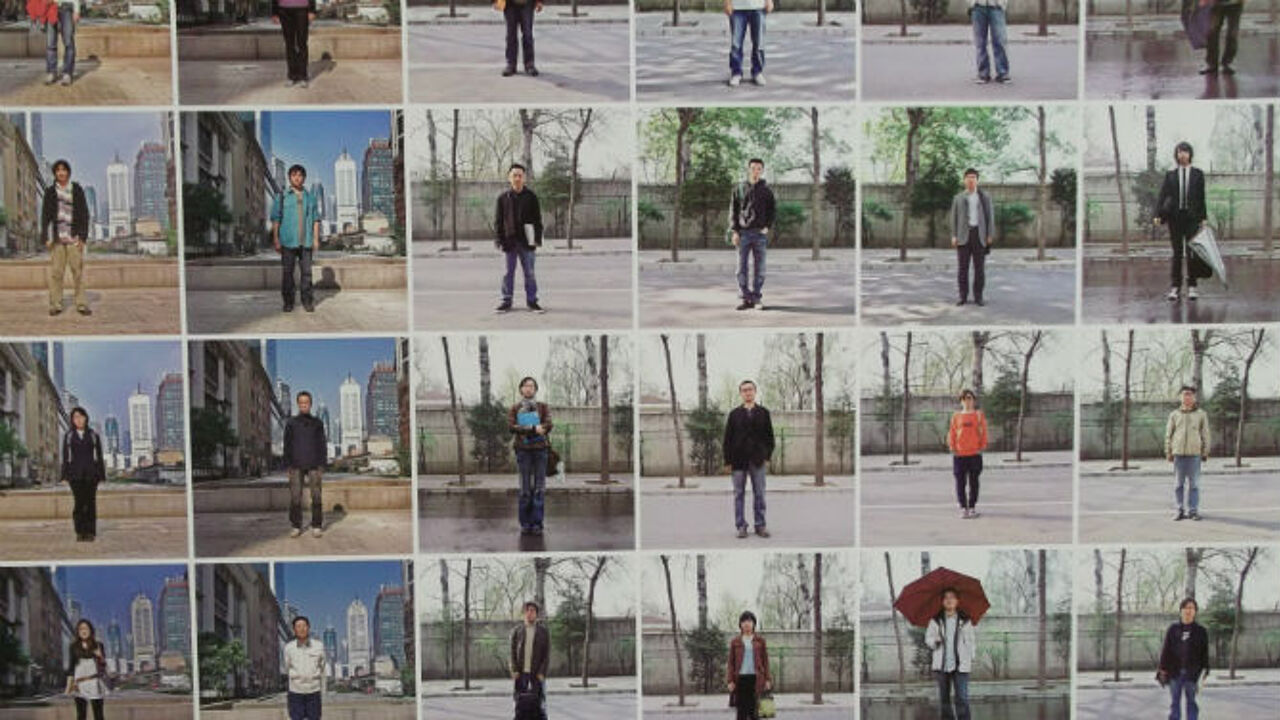 Don't forget to look out for the original snap that started the 'Leg Gun' craze. Ai Weiwei posted his own version of the Leg Gun on Instagram as a symbol against the weapons of war. Thousands followed his example and many of these snaps are on show in Antwerp.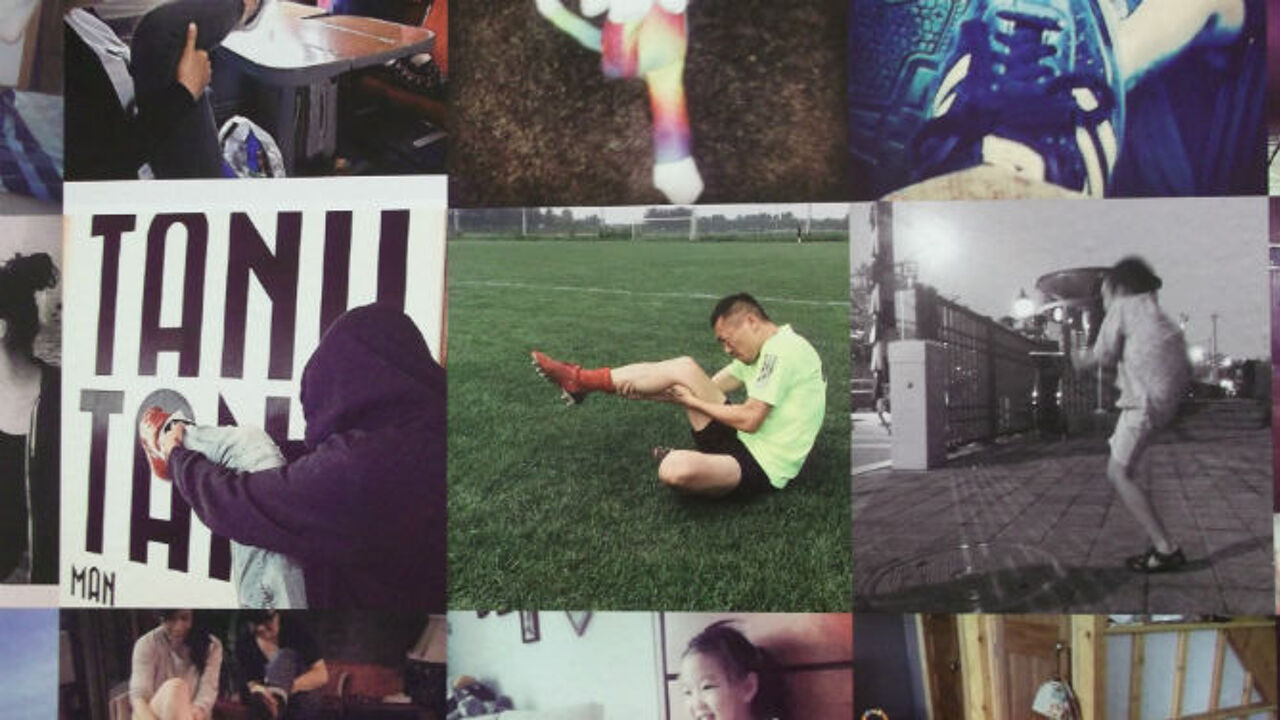 'Ai Weiwei – Mirror' runs at the FOMU in Antwerp until 18 February 2018.