Belgian IS terrorist wants to turn supergrass
One of the most notorious IS terrorists still alive Tarik Jadaoun has told the VRT's Middle East expert Rudi Vranckx that he wants to wants to collaborate with the Belgian State Security Service. Tarik Jadaoun is currently awaiting his fate in an Iraqi prison. He also says that he would like to apologise for the IS terror attacks in Belgium and France.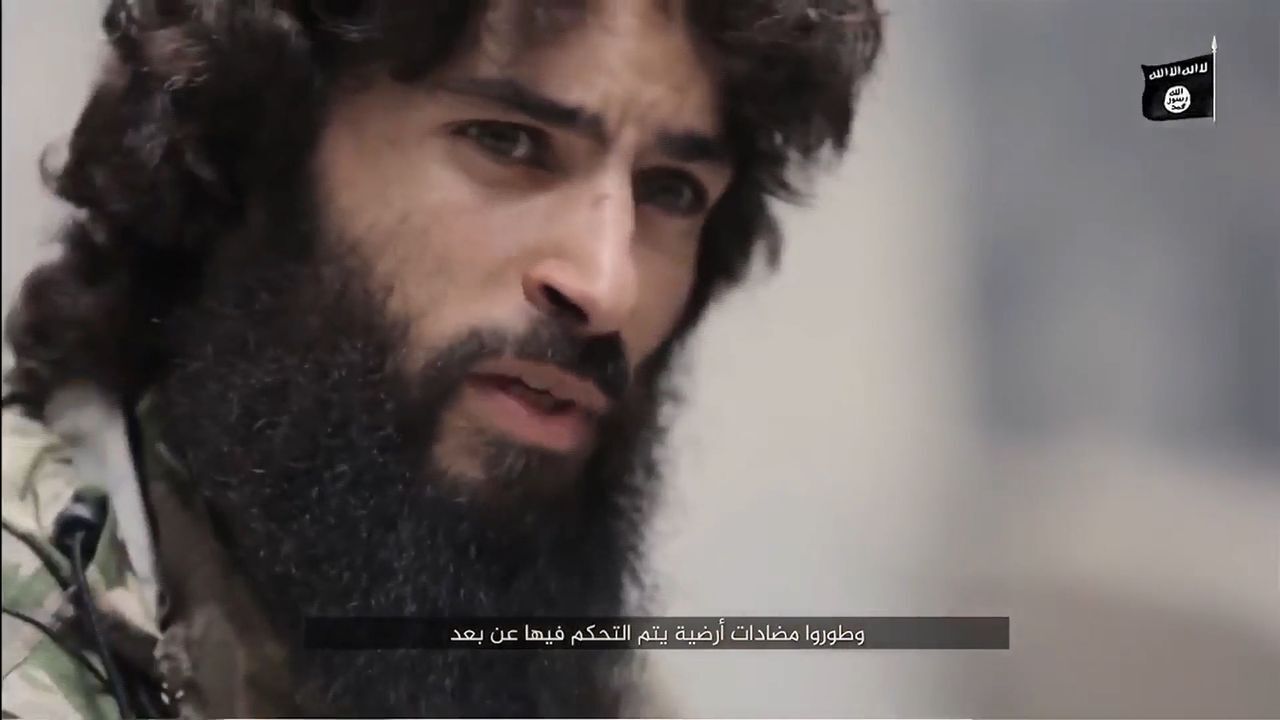 Like many other foreign fighters that went to Iraq to join the so-called Islamic State's "holy war", Tarik Jadaoun has spent the past few months in an Iraqi prison. During this time he has been interrogated by the American security services.
He is not just any old jihadi, his has been named "the new Abaaoud" by others that fought with IS. Abdelhamid Abaaoud was the Belgian IS terrorist that according to some was the brains behind the Paris attacks on 13 November 2015.
Tarik Jadaoun is being held on suspicion having fought for the terror group IS on the fronts in Syria and Iraq and having directing IS terrorist activities in Belgium. He is reported to have told his interrogators that he was responsible for training child soldiers.
The Belgian Security Services say that they have "hardly seen" Tarik Jadaoun over the past few months. However, in an interview with the German public broadcasters NDR and SWR he claims have information that might be of interest to them.
The VRT's Rudi Vranckx was also able to ask him a few questions.
"I wanted to help the Belgian Security Services, but was unable to do so".
"They only had permission to question me for two days rather than for one or two weeks. I don't know whether the investigation is already closed or not".
One or two days is a great deal less than the four months the Americans have questioned him for. However, Tarik Jadaoun added that "the information I have doesn't really weigh heavily, but maybe they can achieve great things with light-weight information".
"No evidence"
Despite him appearing on IS's personnel list, Tarik Jadaoun (or of Abu Hamza Al-Belgiki to give him his battle name) says that there is no evidence against him.
Although he concedes that he has been a member of a terrorist organisation, he claims to have had nothing to do with the attacks in Belgium and France. "I never ordered the attack. I wasn't in charge".
He also claims that he hardly fought on the front, a claim that is difficult to take seriously given the many photographs of himself on the front that he has posted on Facebook.
"I'm sorry"
Despite claiming to have had nothing to do with them, Traik Jadaoun appologised for the IS terror attacks in Belgium and France over the past few years.
It is likely that he will be tried in Iraq where he faces the death penalty. Belgium has no extradition treaty with Iraq and this is unlikely to change any time soon.