Over 5,000 euros raised for Muntplein victim
A crowdfunding initiative for a woman whose car was destroyed during riots at the Brussels Muntplein, has generated over 5,000 euros. The cheque was handed over the victim's son this morning.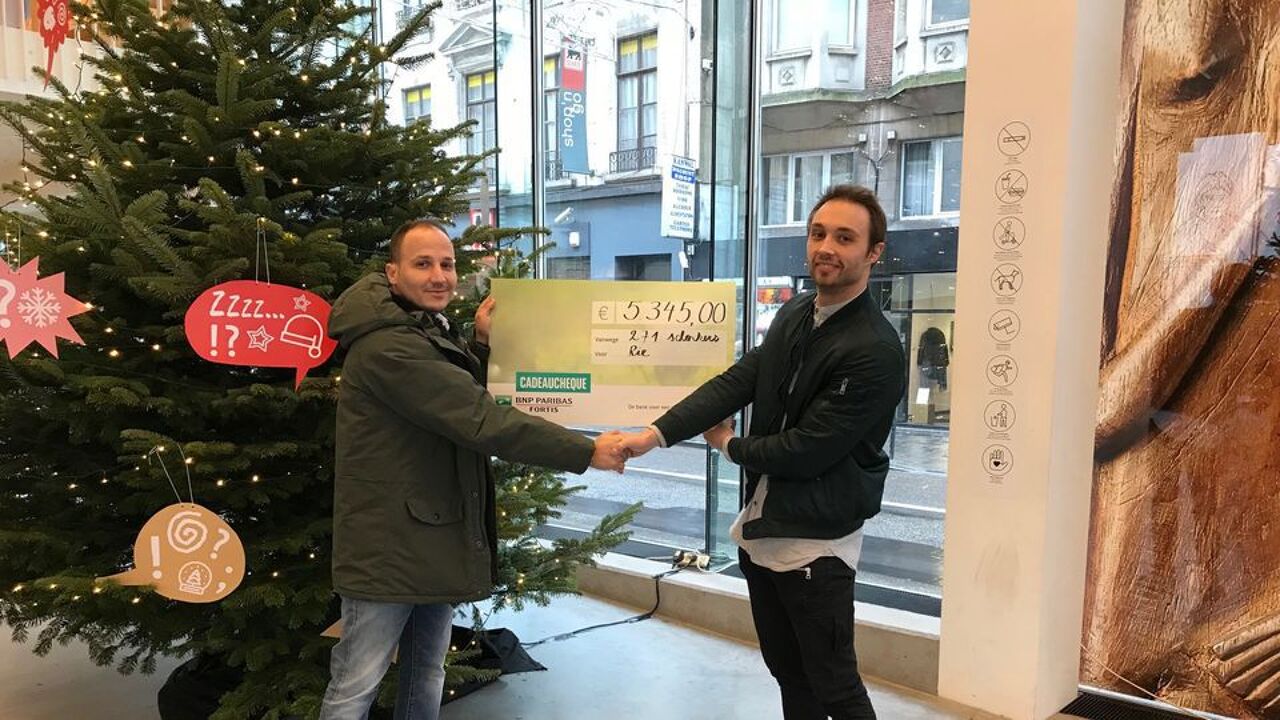 The riots took place a couple of weeks ago in central Brussels - the Muntplein is just a few blocks away from De Brouckère and the iconic Grand Place or Central Square. The lady was stuck in her car and was caught in the middle. When a journalist asked her why she didn't move on and push the gas, she said 'I can't just run people over'.
Her car was heavily damaged and the story went viral. A man from Sint-Niklaas (East Flanders), Khalili Rais, decided to set up a crowdfunding campaign to help the victim. A total of 5,345 euros was raised. He handed over the cheque to the woman's son this morning (photo).
Rais had hoped to raise 10,000 but is happy with the result anyway. "It was worth it, on the one hand to compensate her for the damage, and on the other to hear the voice of a large majority which has the best intentions for society as a whole."