Pamela Anderson writes letter: "Please ban fur farming". Weyts: "Working on it!"
The American actress and Baywatch star Pamela Anderson has written a letter to Ben Weyts, asking the Flemish Mobility Minister to move on with legislation to ban fur farming in Flanders: "I am concerned, because so far no law prohibiting this cruel industry has been proposed yet."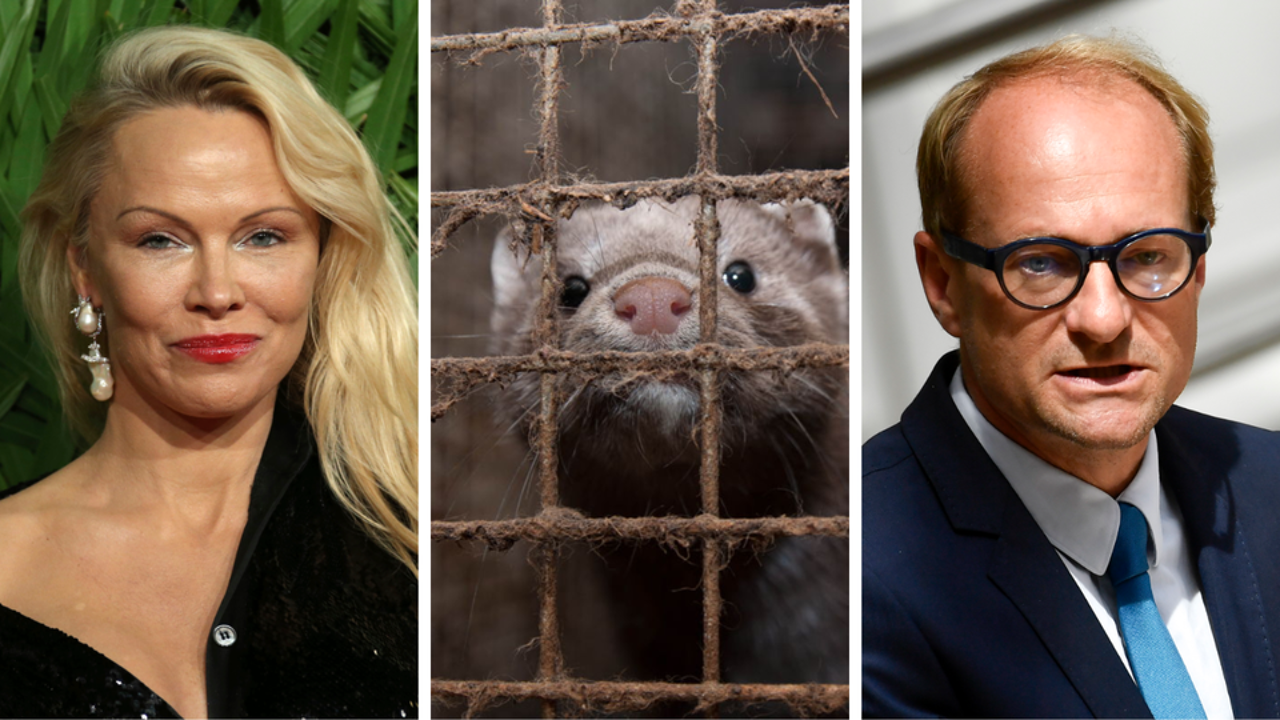 Pamela Anderson kicks off expressing her concern that nothing has been decided yet, despite earlier promises: "As a passionate animal-protection advocate, I was delighted to learn from my friends at PETA and GAIA (animal welfare pressure groups, red.) that you've pledged to ban fur farming in the Flemish Region. I'm concerned, however, as it's now December, and—despite having previously announced that you'd bring forward legislation by the end of the year—still, no law prohibiting this cruel industry has been proposed."
Anderson is talking about over 200,000 minks living on fur farms in Flanders. The animals are kept in small cages and many go insane. "After a lifetime of suffering, they are killed for a frivolous fashion accessory that no-one needs."
Ben Weyts: "I am working on it!"
Talking to the VRT, Ben Weyts responded that "who could refuse Pamela Anderson anything?" Weyts underlines that he hasn't waited for her letter: "I made a concrete proposal which we are discussing in the Flemish government. Keeping animals just for their fur clashes with the values of a modern civilised society."
Weyts says 17 Flemish companies are concerned. A legal frame is being worked for them. "It's not easy. A ban has been introduced in Wallonia and Brussels, but they don't have this kind of companies." 
Weyts could not say exactly how much time will be needed to implement the measure.