Extremely slippery roads trigger spate of accidents across Flanders
Slippery roads in Flanders caused various road accidents last night and this morning. In Hulshout, a truck ended up inside a house, while in Halle, a car ran into a hair dresser's studio. The hazardous conditions were caused by light frost overnight, combined with a wet road surface, which made the perfect conditions for black ice.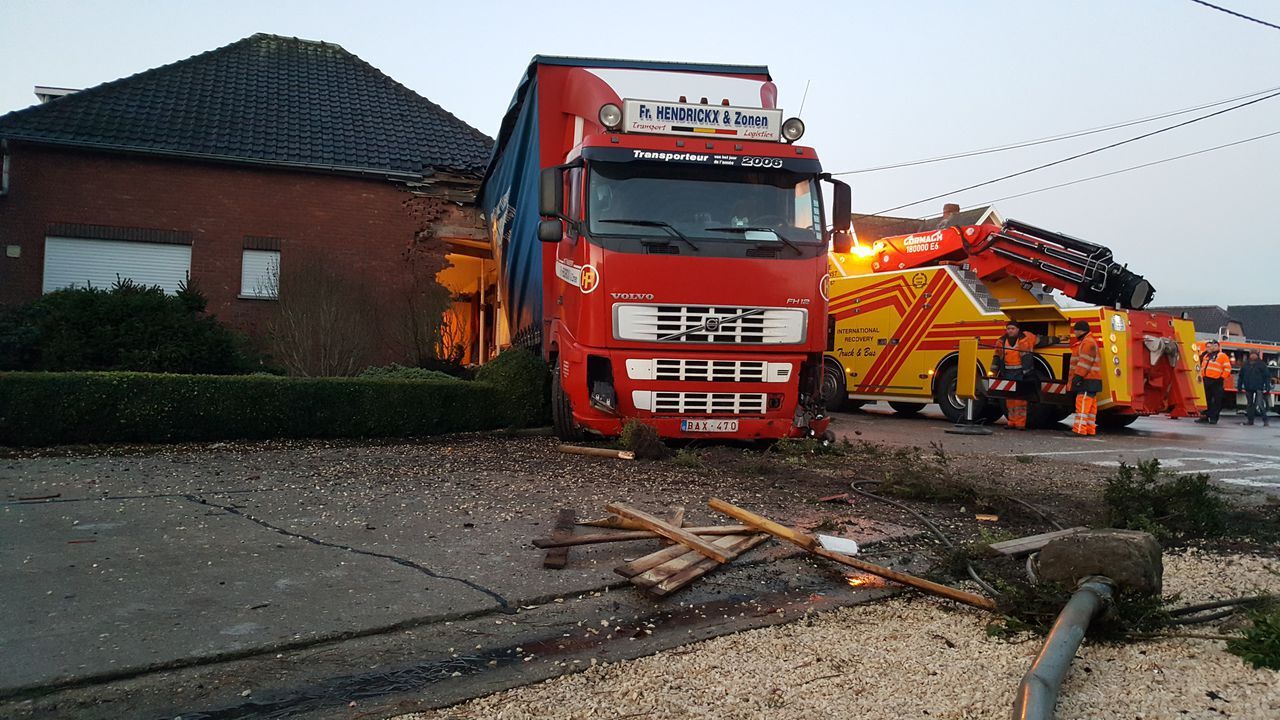 The roads can be extremely slippery until well into the morning, says Veva Daniëls of the Agency "Roads and Traffic". "So keep your distance, apply a moderate speed and be careful." A maximum speed of 70 kilometres per hour was imposed for Antwerp's orbital road.
The VRT's traffic journalist Hajo Beeckman said a lot of accidents took place in the Antwerp region, especially on major road junctions. "Watch out for black ice", he tweeted.
In Hulshout, a truck ended up inside a house in a spectacular collision. The truck driver was taken by surprise by the slippery road surface. Nobody got injured.
Things were more serious in Watervliet, in the North of East Flanders, where two cars were involved in a head-on collision. Eight people got injured, with four fighting for their lives.
From West Flanders to Limburg
In Halle (Flemish Brabant) a car drove into a hairdresser's. The driver first missed a sharp turn, before hitting a concrete block, and an electricity box. Next, the vehicle continued sliding on one side, entering the studio (photo below). The driver sustained light injuries. 
The inside of the house was seriously damaged, but there was no serious damage to the main construction elements.
Two other accidents took place in Moorslede (West Flanders) where two cars ended up in a ditch. One passenger had to be rescued by fire fighters. Nobody got heavily injured.
In Genk (Limburg province) a car hit a lamp post.