Rising stars: David Goffin and Nafi Thiam have good London memories
Tennis ace David Goffin and heptathlon champion Nafi Thiam have been chosen as Belgium's Sportsman and Sportswoman of the Year. Goffin is climbing the ladder to the top slowly but surely in tennis, while Thiam confirmed her Olympic title by becoming world champion last summer and breaking a magical mark.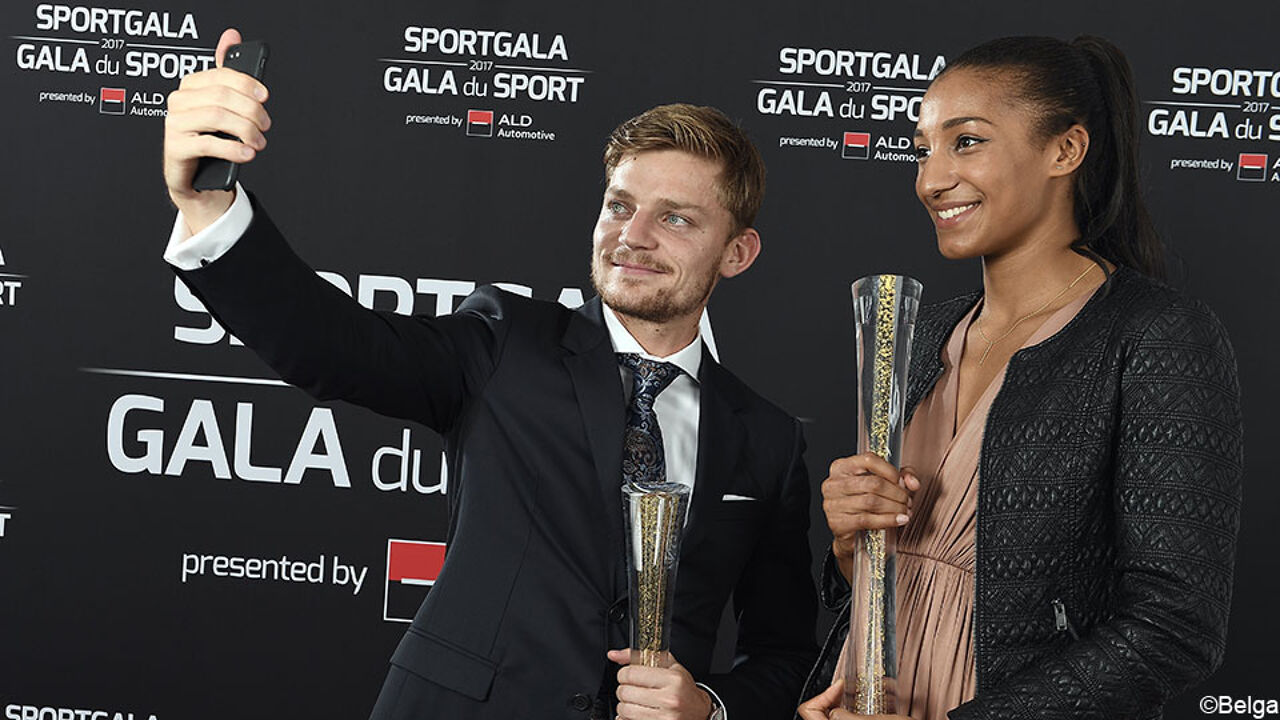 David Goffin missed Wimbledon through an injury picked up at the French Open, but made a very strong comeback afterwards. This comeback culminated in his presence at the prestigious season-ending Masters in London, featuring the season's best 8 tennis players.
Goffin beat both Rafael Nadal and Roger Federer in the O2 Arena, making it into the final. He only just lost the final in 3 sets against Grigor Dimitrov.
Goffin (ATP-7) also played a magnificent Davis Cup final, winning two singles matches for Belgium, but Belgium lost it 3-2 against France anyway, leaving him empty-handed in Lille.
David Goffin is the first (male) tennis player ever to win this trophy. He advanced cycling great Greg Van Avermaet, the Olympic champion, and Manchester City football ace Kevin De Bruyne.
Thiam: two feats in one year
Thiam, meanwhile, confirmed her Olympic title from Rio by becoming the women's heptathlon World Champion, also in London. This was early August, but before she had realised maybe an even bigger feat, by collecting over 7,000 points in the discipline.
In Götzis (Austria), Thiam had 7,013 points, becoming only the third athlete in history to break this magical barrier, after Carolina Kluft (7,032) and Jackie Joyner-Kersee (7,291).
In the final standings, Thiam advanced gym wonder Nina Derwael and basketball player Emma Meesseman. (photo below: Thiam and her boyfriend, decathlon athlete Niels Pittomvils).