"Don't drive into Brussels on Tuesday!"
Brussels police expects chaos on the streets of the Belgian and Flemish capital on Tuesday as the country's three main trades unions demonstrate against the government's pensions' reforms. Police are urging people not to drive into Brussels on Tuesday.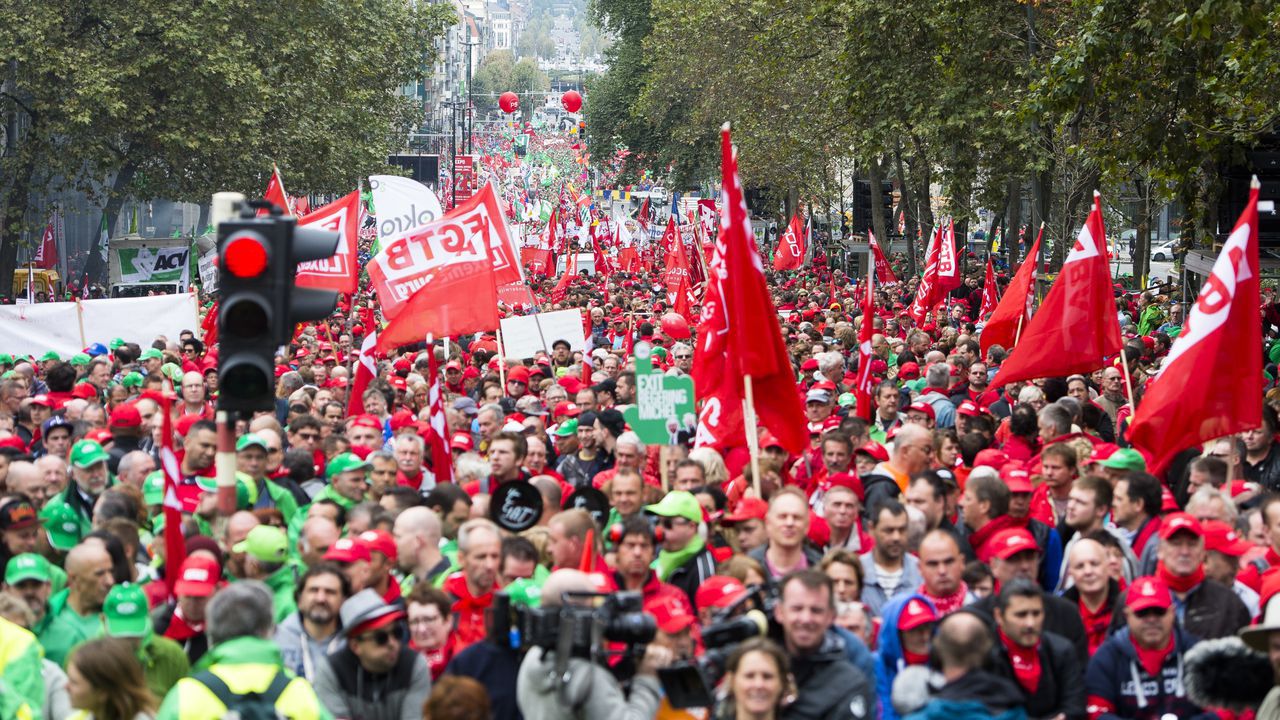 Tens of thousands of demonstrators are expected with major traffic disruption anticipated on main arteries into the city. The demo will leave the North Station and follow a well-trodden route to the South Station. The Koning Albert II-laan, the Kruidtuinlaan, the Pachecolaan, the Berlaymontlaan and the Zuidlaan are all on the itinerary.
Brussels local transport expects metros and buses to operate normally. 14 bus lines and 2 tram lines along the route will be affected. The Flemish transport company anticipates greater difficulties in the Ghent area and the Pajottenland, west-south-west of Brussels. Little disruption is expected in schools, while child care will be severely hit in Antwerp.