Genk take point at Charleroi, Antwerp victorious at Zulte Waregem
The last two First Division games of the weekend were played on Sunday evening. KRC Genk took a point from their trip to second-placed Sporting Charleroi. Later in the evening Royal Football Club Antwerp enjoyed at 2-1 win away at Zulte Waregem.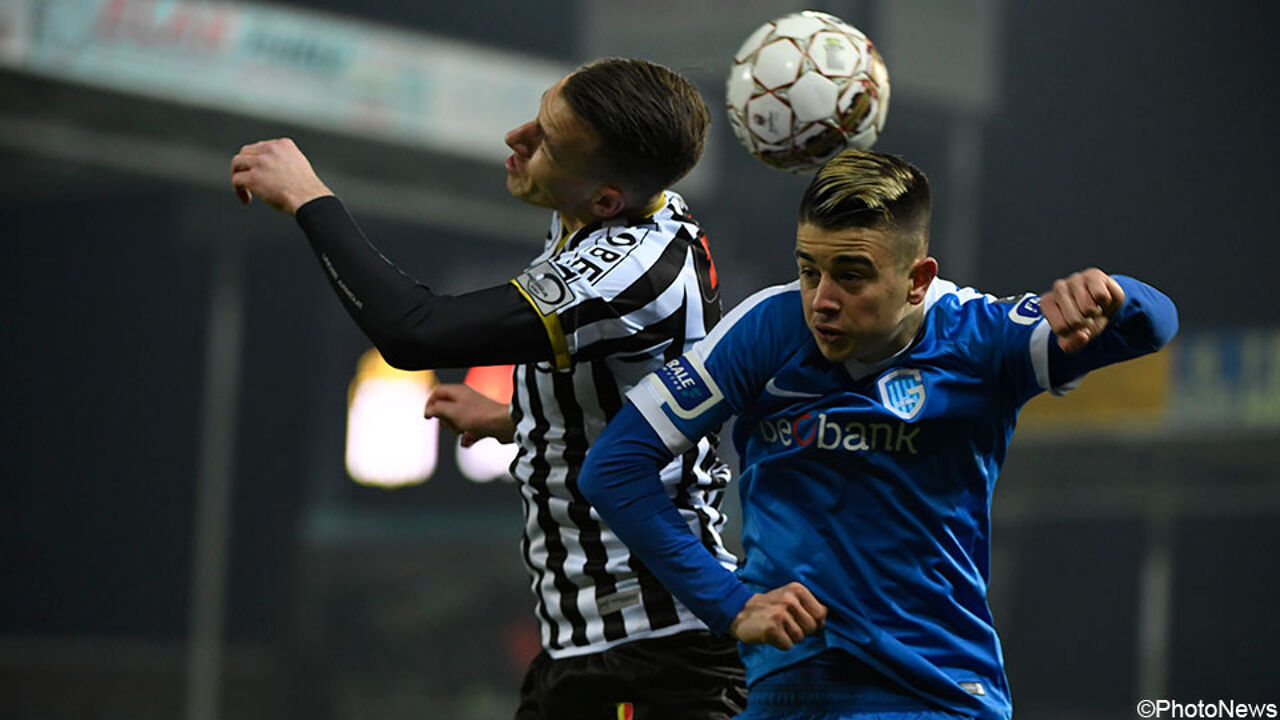 In what was their first match under caretaker coach Jos Daerden, Racing Genk were hoping for a big improvement in form.
However, it was never going to be easy against a Charleroi side that is firmly entrenched in second place in the Belgian First Division and has produced some attractive football this season thus far.
The first half produced just two chances: one from Benavente for Charleroi and one for KRC Genk from Karelis. The second half was somewhat more eventful.
Razeal put the home side one up on 63 minutes only for Karelis to equalise 2 minutes later. Later in the half a brief power cut plunged the stadium into darkness.
The 1-1 scoreline leaves Sporting Charleroi second with 39 points from 19 games. KRC Genk are 9th with 24 points.
Antwerp win a strong start
Zulte Waregem's woes continue. This time Francky Dury's men were beaten 2-1 at home by Royal Football Club Antwerp. The match could have started better for Antwerp.
They were awarded a penalty after Heylen fouled Ardaiz inside the box. Hairemans scored from the resulting penalty and the visitors were one up after just 6 minutes of play.
Ardaiz made it 2-0 to the visitors on the half hour. Zulte Waregem's Bossut saved a penalty that had been awarded after a dive by Antwerp's Owusu.
At the other end no penalty was awarded after Olayinka had been brought down by two Antwerp defenders. De Pauw's goal on 66 minutes gave Zulte Waregem fresh hope. However it was not to be and the match ended 2-1 to Antwerp.
The result sees Royal Football Club Antwerp finish the weekend 4th with 34 points from 19 games. Zulte Waregem is 11th with 20 points.