Thousands march against pensions reform
Thousands of trades unionists from the socialist, Christian and liberal unions have taken to the streets of Brussels today to protest against the Federal Governments pension reforms. According to the Brussels-Elsene Local Police Service 25,000 people are taking part in the demonstration.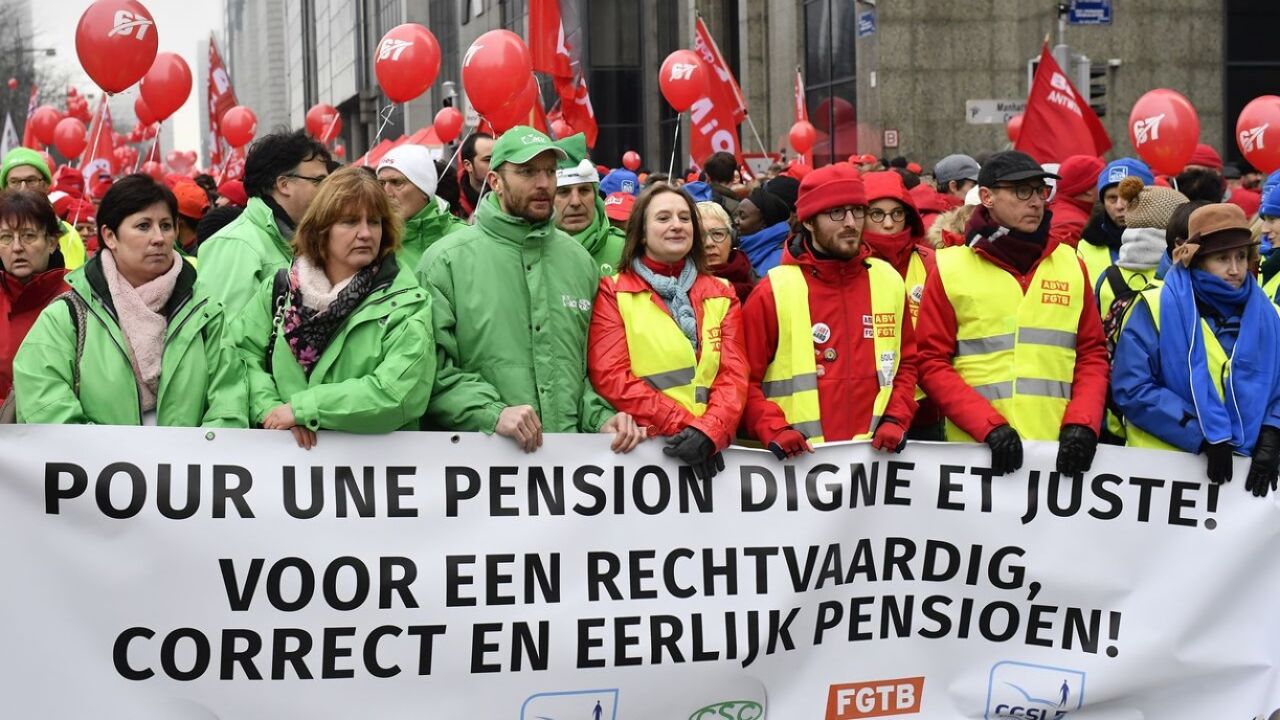 No incidents have been reported and the demonstration is passing peacefully. The Christian trade union ACV estimates the number of demonstrators at 40,000.
The march got under way at around 11am after the Head of the the socialist trade union ABVV Rudy De Leeuw and his counterpart from the Christian trade union Marc Leemans had addressed the demonstrators.
Mr De Leeuw spoke of "tens of thousands" of participants. Mr Leemans compared the number of demonstrators with the Catalan march in Brussels 2 weeks ago.