Union demonstration impacts public transport
Today's demonstration by trade unionists against the Federal Government's pension reforms is having an impact on public transport across our region. Bus and tram services provided by the Flemish public transport company De Lijn are facing delays and cancellations in all five Flemish provinces, especially in urban areas. Meanwhile, train services in Flanders have remain unaffected. However, it's a different story in Wallonia.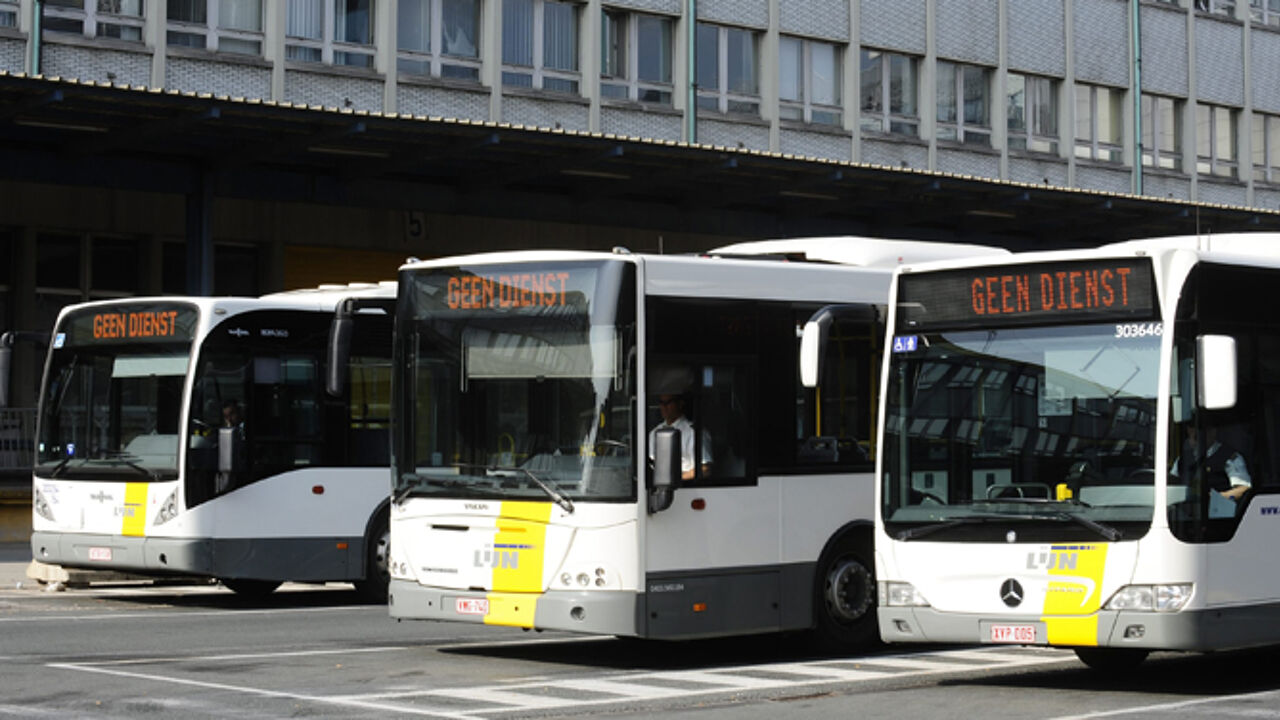 The union demonstration got under way at around 10am. The union activists assembled at Brussels North Station and will go through the heart of Brussels to Brussels South Station.
Astrid Hulhoven of the Flemish public transport company De Lijn said "There is disruption to our services in all provinces. The disruption is worst on urban routes in cities such as Bruges and Ostend (both West Flanders).In Ghent and Antwerp too things aren't running.
"Only half of the trams on the coastal route are running. Six out of ten buses are running in Flemish Brabant. There, the Pajottenland area and the area to the south of Brussels is hardest hit. Just one in four buses are running Aalst and Sint-Niklaas (both East Flanders) Not only in Ghent itself, but in the wider area around the city there is disruption", Ms Hulhoven.
De Lijn advises its passenger to log on to its website and social media if they want to keep up to date with the latest developments.
Brussels public transport and trains
The impact on rail services is much negligible. Bart Crols of the Belgian Rail Company NMBS told VRT News that "The situation is more or less normal in Flanders. In Wallonia a handful of trains have been scrapped. We expect that the disruption will remain limited for the rest of the day".
The Brussels public transport company MIVB also expects few delays to its services. "Our staff won't be taking part in the demonstration", the MIVB's spokeswoman Ann Van hamme told VRT News.
"The only disruption will be on the over ground network. There 14 bus routes and 2 tram routes will face disruption as the demonstration passes.
 
Airport warns of possible delays
Zaventem Airport, near Brussels warned its passengers yesterday that there could be disruption to baggage handling. The airport advised its customers only to take hand luggage with them.
However, the airport has said that there was no disruption at all this morning.