After the surprise move: "No more playing around, now it's serious business"
Business tycoon Marc Coucke acquired Belgium's biggest football club Anderlecht in a surprise move yesterday. Now the dust is settling, it becomes clear how his move is being welcomed. It's a general thumbs up in Anderlecht, though some doubt whether his style will not clash too much. Meanwhile, his former club Ostend is left flabbergasted and remains empty-handed, as they see their main sponsor go.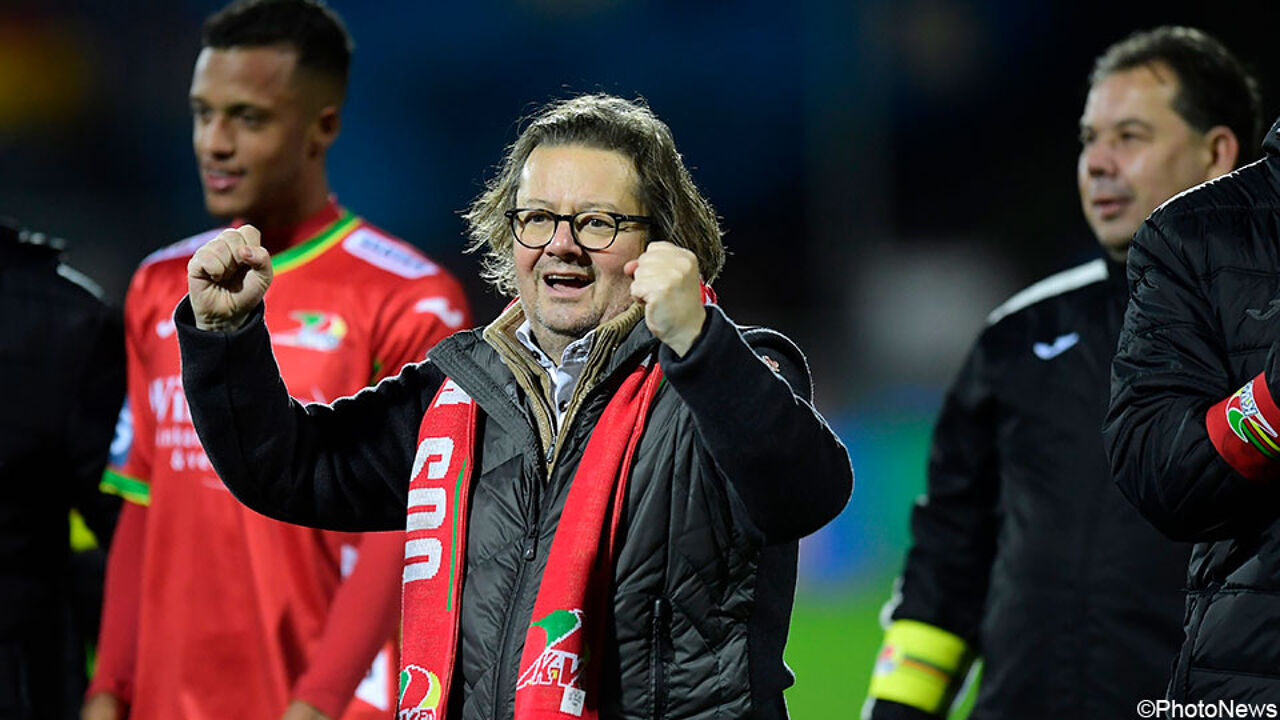 The different parties at Anderlecht (management, players, coach, staff and fans) generally welcome the change. They are happy the club remains in Belgian hands, while football pundits are happy Coucke is a businessman with football experience, after several years at Ostend, and this is very important, they underline.
Critics highlight his flamboyant style: Coucke makes his own party music (he had a small hit called Couckenbak) and is often seen dancing or even supporting his team standing between the fans.
They argue this may clash with the more sober Anderlecht style, which includes a posh suit. "The playing around is finished, now the serious work begins", Het Nieuwsblad writes.
And imagine - it was unthinkable to see the former strong man at Anderlecht, Roger Vanden Stock, standing between the hard core fans in the stands! Would Coucke do this at Anderlecht, or will he adapt to the "house style"? This left aside, most agree Coucke will be a good captain for the club, a man with intelligence and humour.
"Coucke had reached his limit in Ostend"
Financial pundits underline that Coucke is a businessman in the first place: KV Oostende seemed to be the club of his heart, and a move was completely unexpected, but Coucke had achieved what he could achieve there, had seen the limits of his potential at Ostend, and is now aiming for the top. Coucke has an estimated fortune of over a billion euros.
In Anderlecht, Coucke is expected to cooperate strongly with Michael Verschueren, the son of the former iconic Anderlecht manager Michel Verschueren, who has had ambitions with the club for a longer time. Coucke's arrival could trigger his breakthrough.
KV Oostende in despair: "A slap in the face"
Meanwhile, KV Oostende are in despair. They are in shock as Coucke's decision had not been expected. Contrary to other bidders, Coucke had managed to keep his intentions a secret until the very last moment. "It's a slap in the face", one fan said, while another expressed his gratitute for the work done by Coucke in the past. However a majority was concerned, about what will happen next.
Marc Coucke lifted KV Oostende upward, from a club battling relegation to a team battling for European football, just below the traditional top teams. He also invested a lot of cash in the club. However, his succession does not seem to be a problem: Bert Versluys, who is at the helm of the Versluys real estate group - and who built a new grandstand for KV Oostende - is poised to take Coucke's seat.