Marc Coucke to take over as Anderlecht Chairman on 1 March
The businessman Marc Coucke won't take over from Roger Vanden Stock as Chairman of Anderlecht until 1 March next year. The man behind the successful bid to take over Belgium's most successful football club was speaking at a press conference held at RSC Anderlecht's Constant Vanden Stock Stadium on Friday afternoon.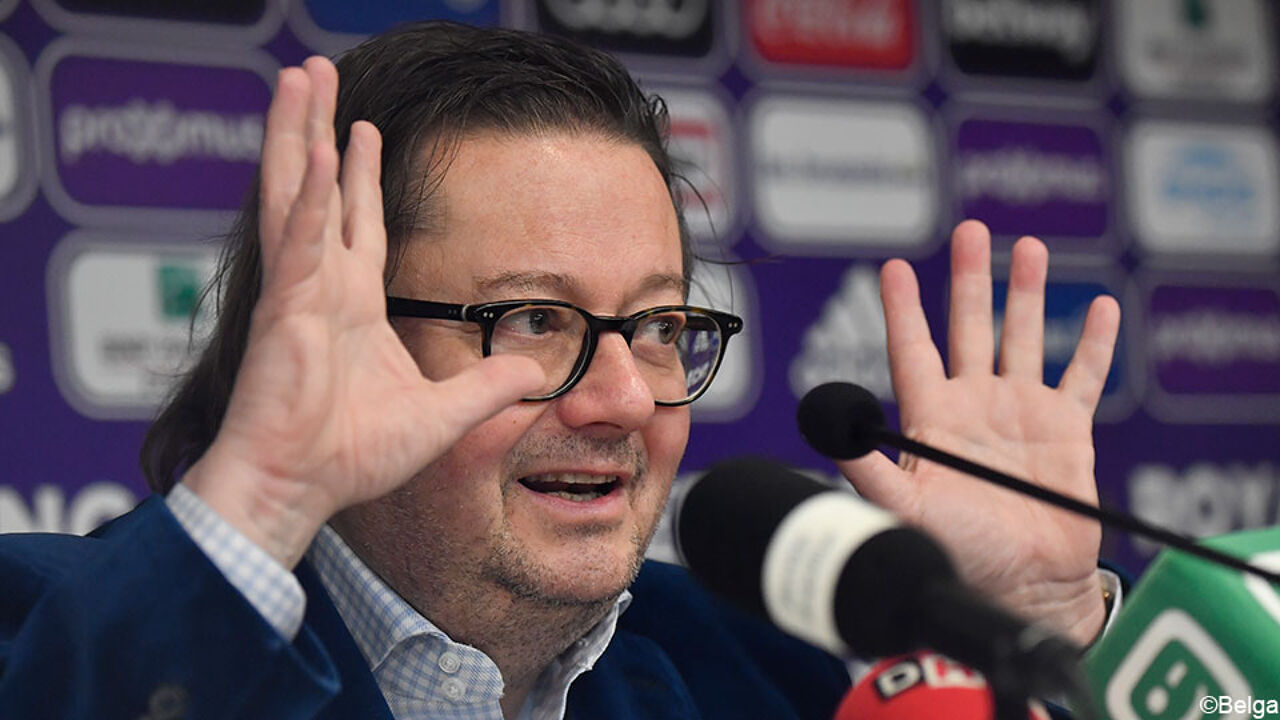 Until then Mr Coucke will remain in his current position as Chairman of KV Oostende.
"I've still got a lot of work to do in Ostend. There are still a lot of meetings planned and I won't be at Anderlecht very much. I am very pleased to be here and that all parties for having chosen this project. This is not a project that is against anyone, but rather a project that is for Anderlecht.
Mr Coucke also said that a top club like Anderlecht deserves to play in its own stadium. Anderlecht's Chairman designate appears not to be convinced of the merits of his club moving to a new national stadium (if indeed such a stadium is ever built).
"Playing in your own stadium costs less and the indirect costs are less high", Mr Coucke said.
"In additional to this it was also generate other income. That is the financial aspect, but the fans' well-being is also important. The stadium should ensure comfort for the supporters, sympathisers, partners and sponsors".