No clean plate? 2 Euros fine!
Diners at the Acaciahof eatery in the eastern town of Overpelt beware! If you don't eat everything on your plate, you will be charged an extra two euros! The restaurant has taken what is being described as a "brave" decision to impose an extra charge in order to combat waste.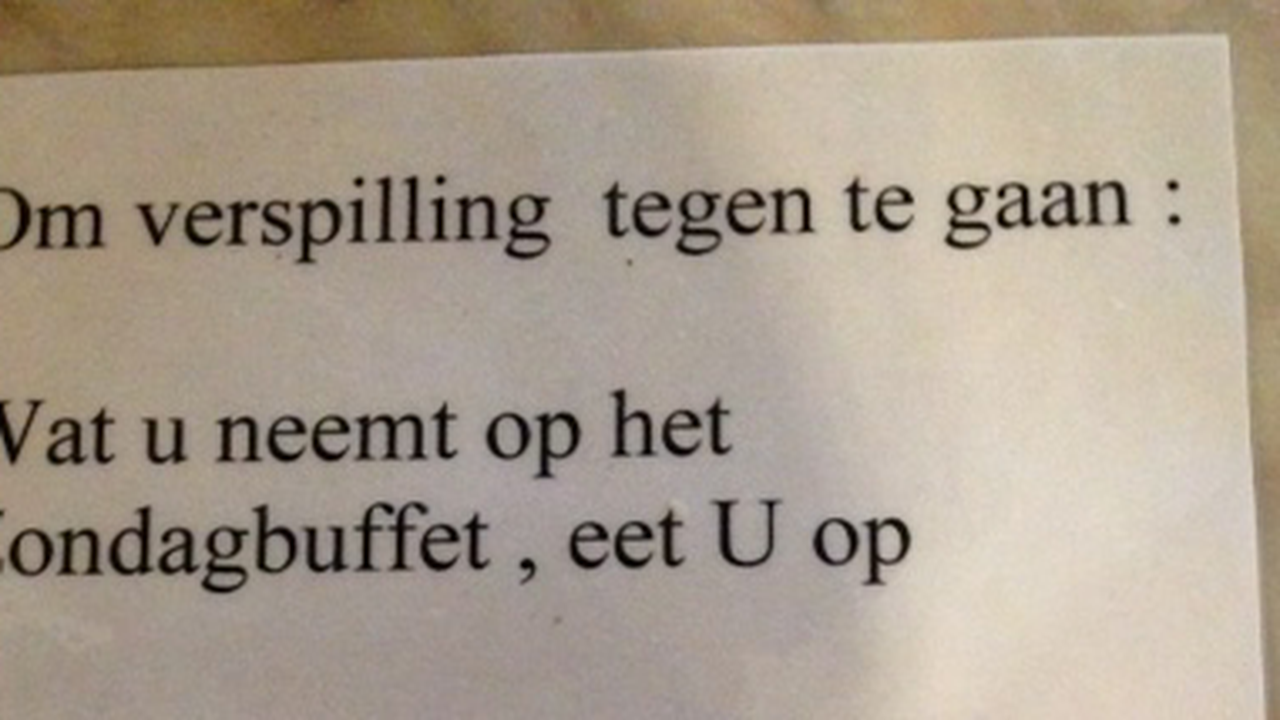 A big sign now warns eaters of the extra charge. The money raised through the new charge goes to charity. Proprietor Isabelle Snoeckx told VRT that buckets of food would end up with the rubbish at the end of the day. The problem was most pronounced on the days the restaurant operated as a buffet restaurant and people could take as much as they wished from the buffet.
Isabelle Snoeckx was at the end of her tether when she was confronted with this waste: "I saw half plates that remained untouched. This was a total waste."
The Acaciahof is not the first Belgian restaurant to make the charge, but the Limburg eatery is determined to get the message home by donating what's raised to charity.
Isabelle Snoeckx: "There's been such a positive response from punters. Some people are donating an amount even if they have cleaned their plate!"