Should Asylum Secretary Francken resign? "Things happened which I seldom saw"
The Flemish Christian democrat leader Wouter Beke (CD&V) suggests that the Asylum State Secretary Theo Francken (Flemish nationalist, N-VA) should resign. "In the past, CD&V ministers resigned amidst smaller issues", Beke told the VRT morning radio show 'De Ochtend'.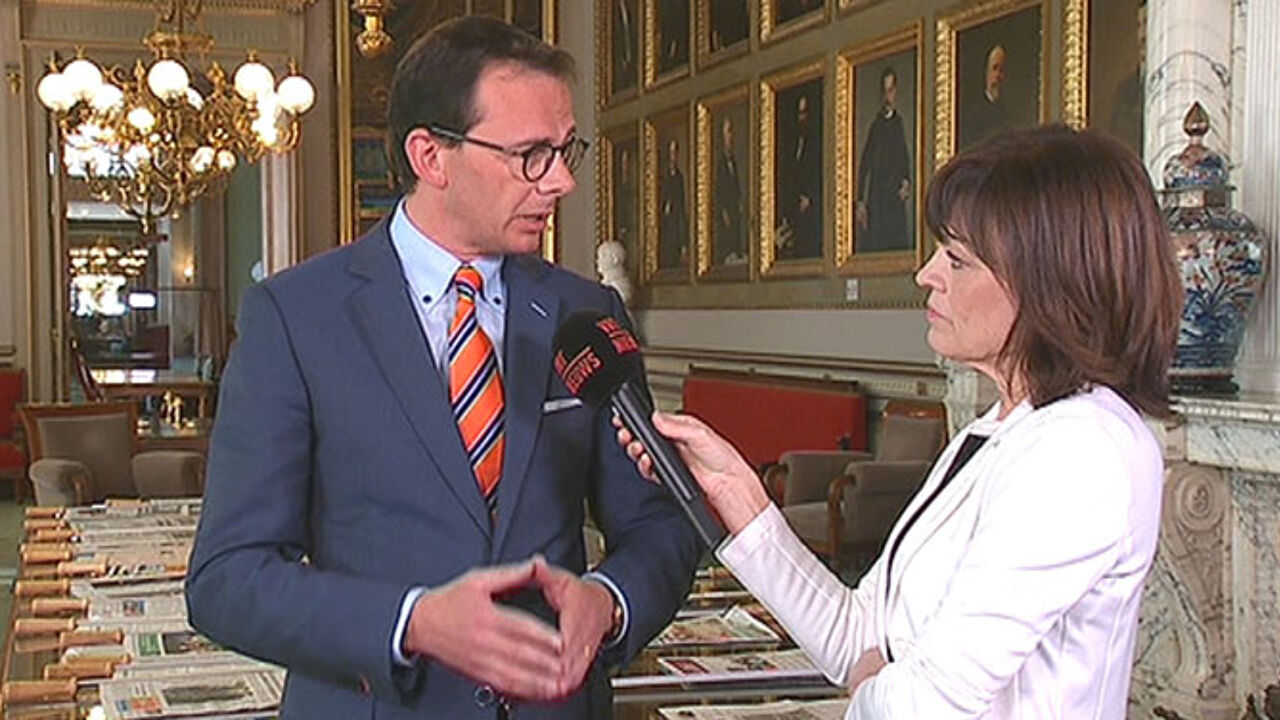 (archive picture with VRT journalist Linda De Win in parliament)
The issue is about the repatriation of Sudanese refugees in Belgium. After reports emerged that they were tortured back in Sudan, Theo Francken said "that were no further repatriations planned" until the end of January anyway, but this was not completely true, it later turned out.
In fact, one flight back to Sudan had been scheduled, but it was scrapped by Francken because of the torture claims. He was questioned in parliament on the issue, and said he wanted to keep the same communication line, to avoid that more Sudanese would come here, after learning Belgium would stop expelling them and sending them back to Sudan.
"Credibility is a valuable thing in politics"
But Beke is talking of a serious deontological mistake. He points to the fact that in the past, other ministers have resigned for less. "Credibility is a valuable thing in politics. If it has been dented, you should draw your conclusions."
Describing the turmoil, Beke said he has seen things over the past few weeks "which I have seldom seen before."