Forecasts of high winds put paid to Ostend and Bruges fireworks
The New Year fireworks display in the West Flemish coastal city of Ostend has been cancelled as high winds are forecast for this evening. The fireworks in nearby Bruges have also been cancelled. Elsewhere, the wind has already toppled a number of cargo containers that were being stored by a company on the quayside of the Albert Canal in Schoten, near Antwerp.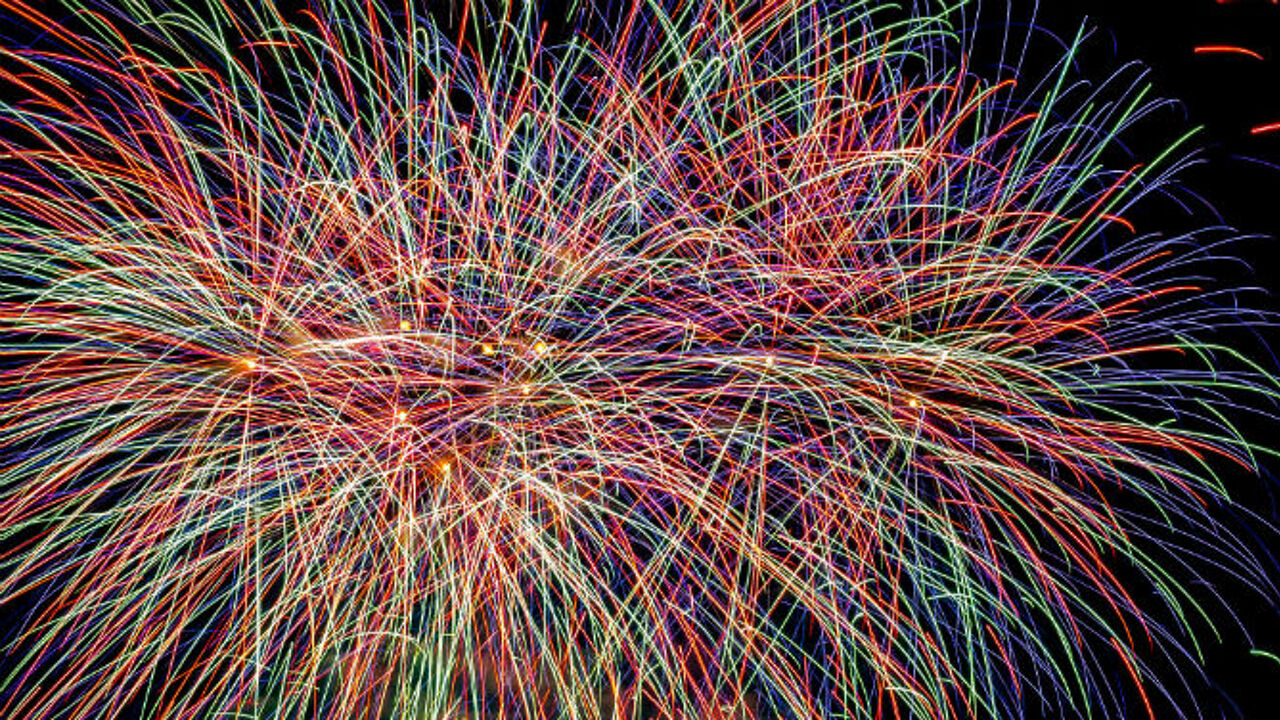 Police Commissioner Carlo Smits of the Ostend Local Police Service told VRT News that the decision to cancelled the fireworks was taken early so that as many people as possible could be informed in time.
"This evening there will be a combination of high water which means that there will be less space and gusts of wind expected to reach up to 75 km/h. This means that it wouldn't be safe".
Meanwhile, in Schoten, it is almost certain that a number of the containers that were blown over landed in the Albert Canal. However, it is still too dangerous for Fire Service divers to go into the water.
A number of the containers that are currently on the quayside are in a precarious position and could fall into the canal if wind speeds pick up again. It is likely that these containers will be moved to a safer place first before work starts to remove any containers that may have fallen into the canal.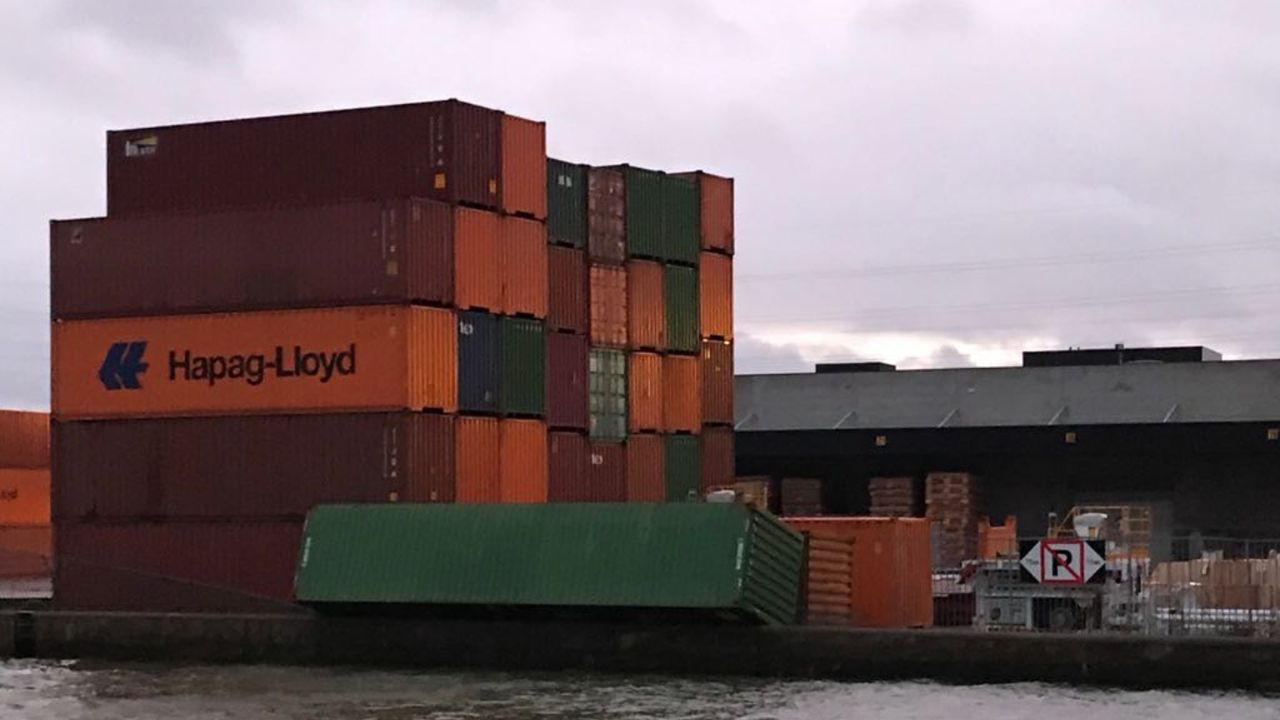 Tree lands on house
The wind blew a tree onto a house in the Walloon Brabant municipality of Ittre. The incident happen at around 5:30am on Sunday morning. Nobody was injured. However, the roof of the house is badly damaged.
Gusts of high wind expected tonight
New Year revellers be warned, the Met Office warns of gusts of wind reaching speeds of 80km/h tonight and has issued a yellow weather warning.
The yellow weather warning is issued when local heavy downpours of rain and/or hail with gusts of high wind are expected. These can cause damage to property at some locations.