118,000 passengers use extra New Year buses and trams
The special extra New Year's Eve bus and tram services provided by the Flemish public transport company De Lijn remain popular among Flemings. A total of 118,000 journeys were made on the services by revellers going to or returning from their New Year's Celebrations.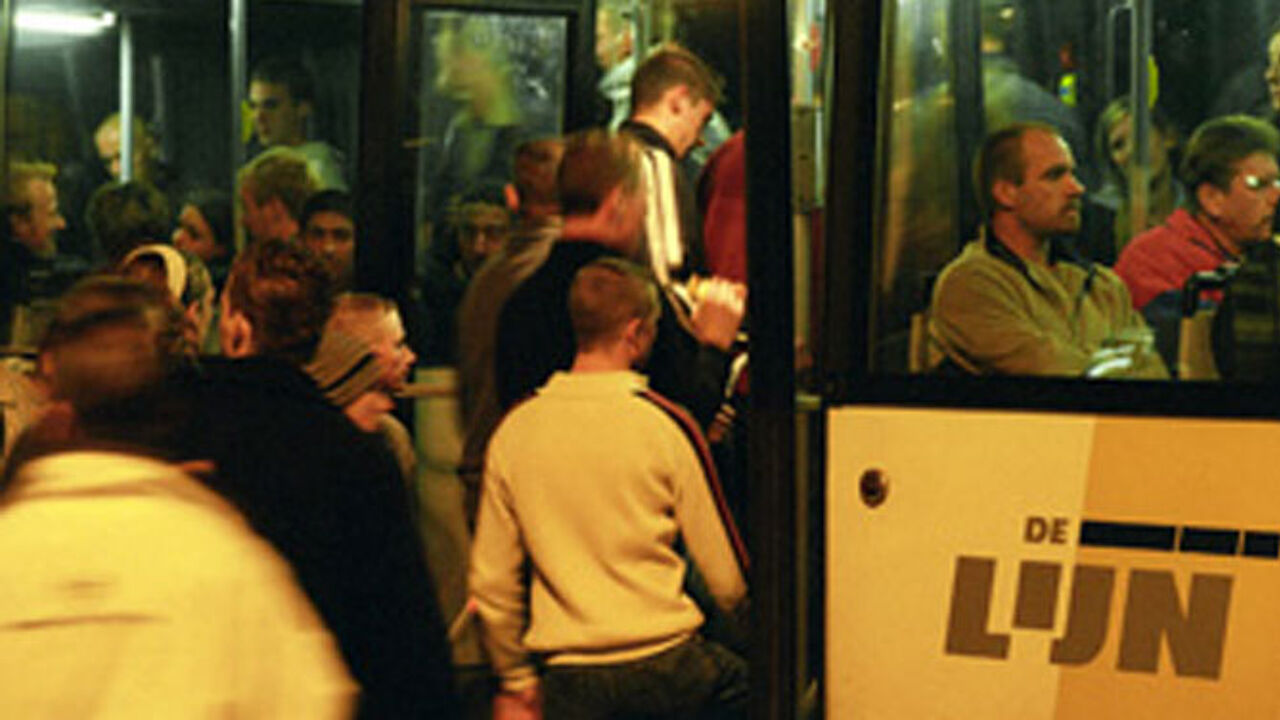 De Lijn provided 200 extra trams and buses on 150 routes across the region. No incidents have been reported.
A year ago De Lijn counted 166,000 passengers on New Year's Eve. However, then the company counted all passengers, including those on its normal timetabled services.
This year only those that used the special New Year's Eve party routes were counted.
68,000 revellers used the service in Antwerp Province, where around 15,000 each did so in East Flanders, West-Flanders and Flemish Brabant. In Limburg Province 4,600 passengers used De Lijn's New Year's Eve party buses.
It was the 30th year that extra bus and tram services were laid on. 400 staff and 200 vehicles provided the extra services on 150 routes.