Flanders spared worst of Storm Eleanor
The Met Office says the worst of Storm Eleanor is past. The storm resulted in very severe weather in a number of isolated spots. For the most, the storm damage appears to be limited.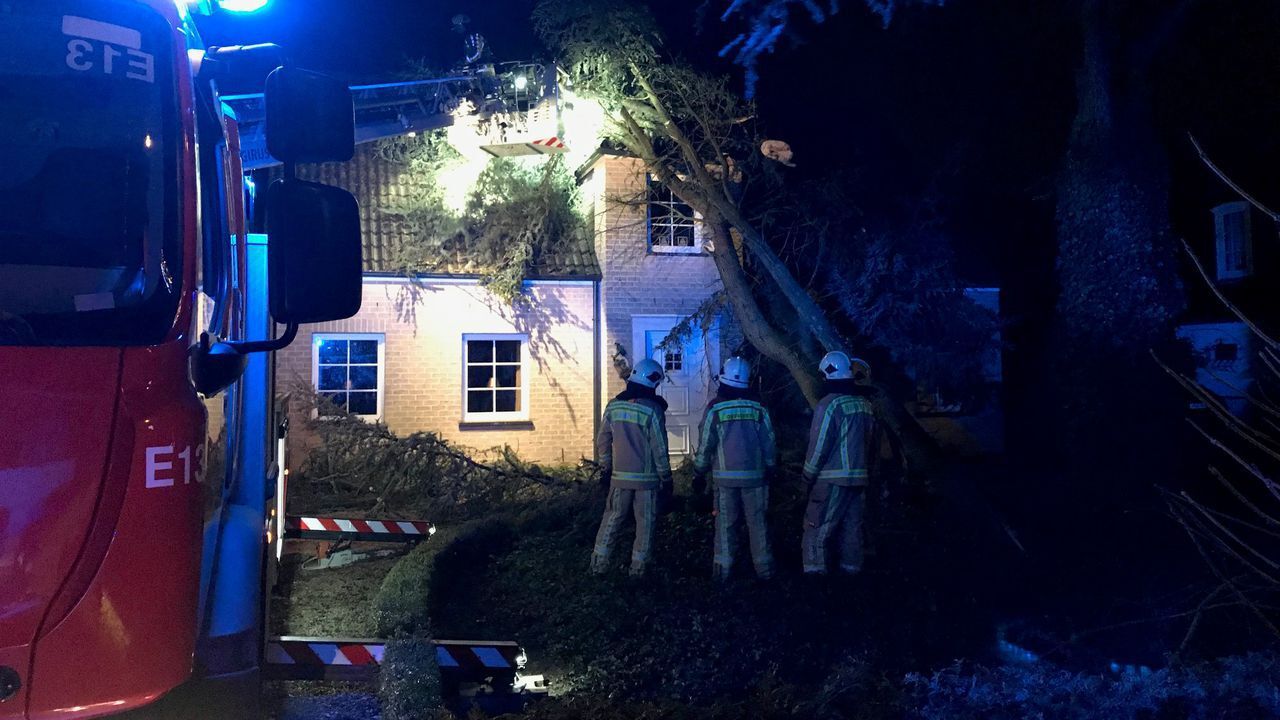 Wednesday morning will be blustery with gusts at times. Storm gathering to heavy storm at sea. The emergency services have their eye on the high tide on our North Sea coast at 2PM. Higher water levels than usual are expected and at Ostend walkers are urged not to venture out onto the piers. More rain is expected too though less torrential than in recent hours. High water levels are anticipated along stretches of the River Schelde. Walkers are advised not to visit the quaysides.
In the event high tide on the coast caused no damage. In Antwerp part of the Christmas market was flooded and fortunately cars had been removed from carparks along the quayside.
It was midnight before the first powerful gusts materialised in Belgium with wind speeds reaching 110 km/h. At fast pace the storm moved from West to East across the country resulting in heavy rain and blustery conditions. The gusts appeared in isolated locations. In many places no powerful gusts were recorded. Elsewhere 100 km/h was no exception.
Limburg, our most easterly province, bore the brunt of the storm. At Zichen a roof was blown off a house. In Zonhoven the local nativity was blown away, while at Tervuren, further West in Flemish Brabant, a tree ended up on a house.

Belgian firefighters had their hands full clearing up uprooted trees and limbs that had been torn off trees in many places after the passage of Storm Eleanor. Elsewhere the people of Belgium faced a variety of problems.
The storm caused some disruption for people making journeys. After five trees came down on the Leuven - Mechelen line rail travel became impossible. The motorway interchange connecting the Leuven Brussels motorway and the Brussels orbital had to be closed for a while due to flooding. Parks across the country have been closed, while in Antwerp storm barriers were activated along the quays of the River Schelde.