Subsidence causes rail delays
Subsidence on the A201 motorway that takes traffic from the Brussels to the airport at Zaventem in Flemish is also causing delays on the railways. The subsidence has occurred at a viaduct that carries the railway over the road.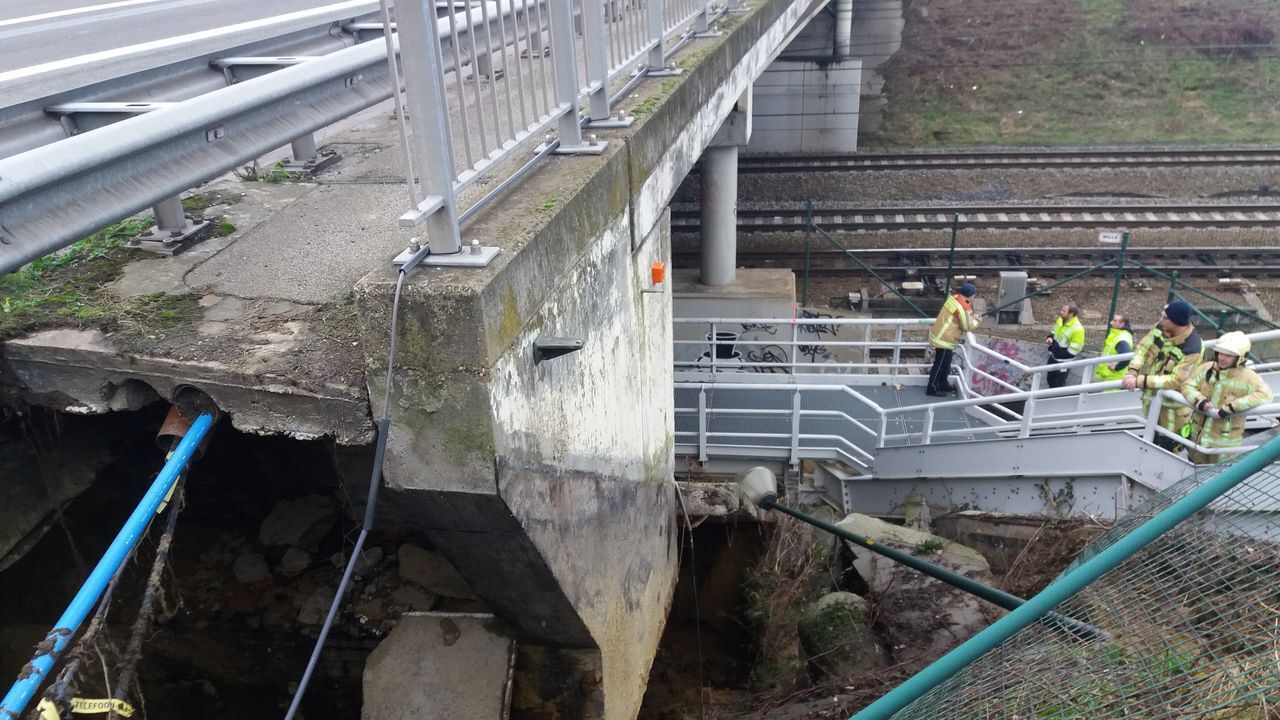 The rail service operator NMBS and the rail infrastructure maintenance company Infrabel have both said that they expect serious delays to services during Friday evening's rush hour.
The subsidence has closed one of the tracks and some trains between Brussels and Leuven "are being diverted via Hofstade and Haacht", Infrabel's spokesman Frédéric Petit told VRT News.
"On the other three tracks a speed limit of 20 km/h has been imposed over a distance of 1.3 kilometres".
"They have to travel very slowly in order to keep vibrations to a minimum".
It is not clear how long the situation will persist. Passengers should expect delays to their journeys of averages 30 minutes.