Crowd trouble mars Second Division football game
Saturday evening's top of the table match in the Belgian Second division between Lierse SK and Beerschot-Wilrijk was suspended for around twenty minutes on Saturday evening as visiting fans threw beer and fireworks at home fans that were in a different part of the same stand.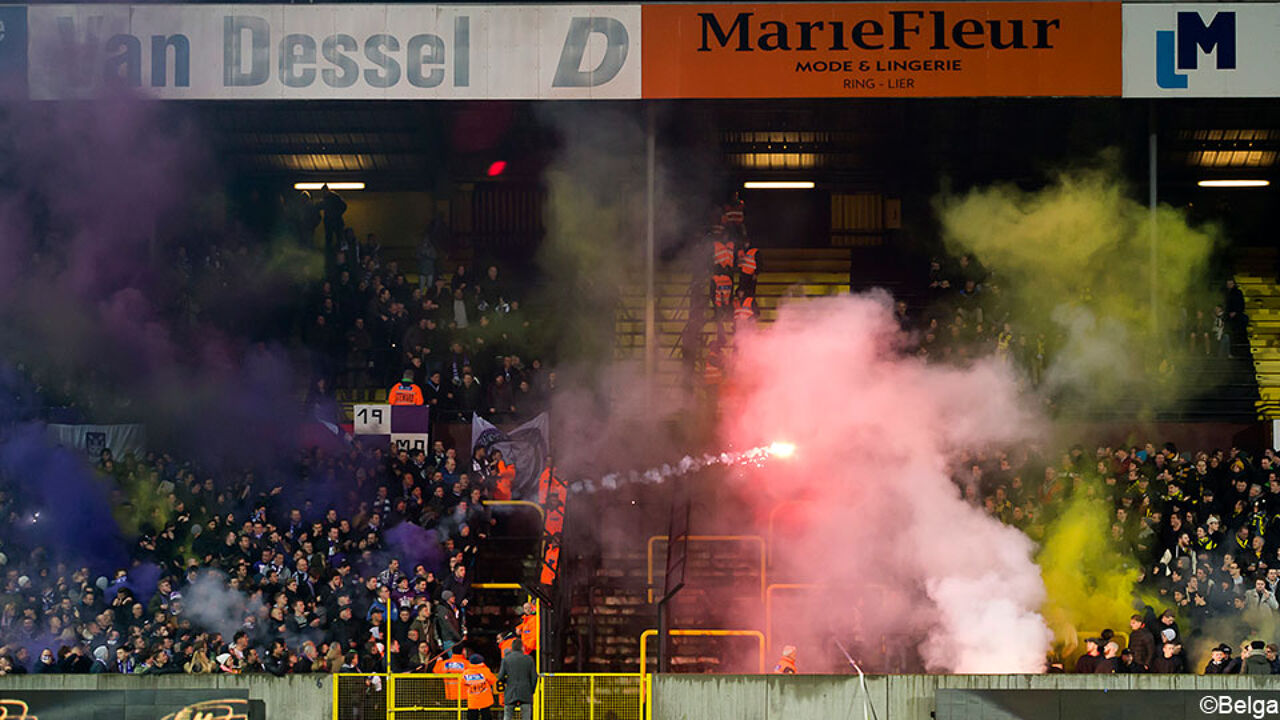 The Lierse fan retaliated in a similar fashion.
The trouble started after Lierse went 2-0 up in the early stages of the second half. Aurelien Joachim had put Lierse one-up on 12 minutes while the goal that triggered the trouble was from Andrei Camargo on 53 minutes.
The police were sent into the stand and the team captains Hernan Losada (Beerschot-Wilrijk) and Frederic Frans (Lierse SK) also made efforts to try and calm supporters.
The match resumed after 20 minutes.
Kule Mbombo goal for Beerschot-Wilrijk was not enough to secure any points for the visitors and the match ended 2-1 to Lierse.