Rape victims clothes on display at new exhibition
On Monday a new exhibition opens in the Maritime Community Centre in the Brussels municipality of Sint-Jans-Molenbeek. The exhibition is about the delicate subject of rape and features items of clothing lent to the organisers by victims. The clothes were all worn by the woman when they were attacked.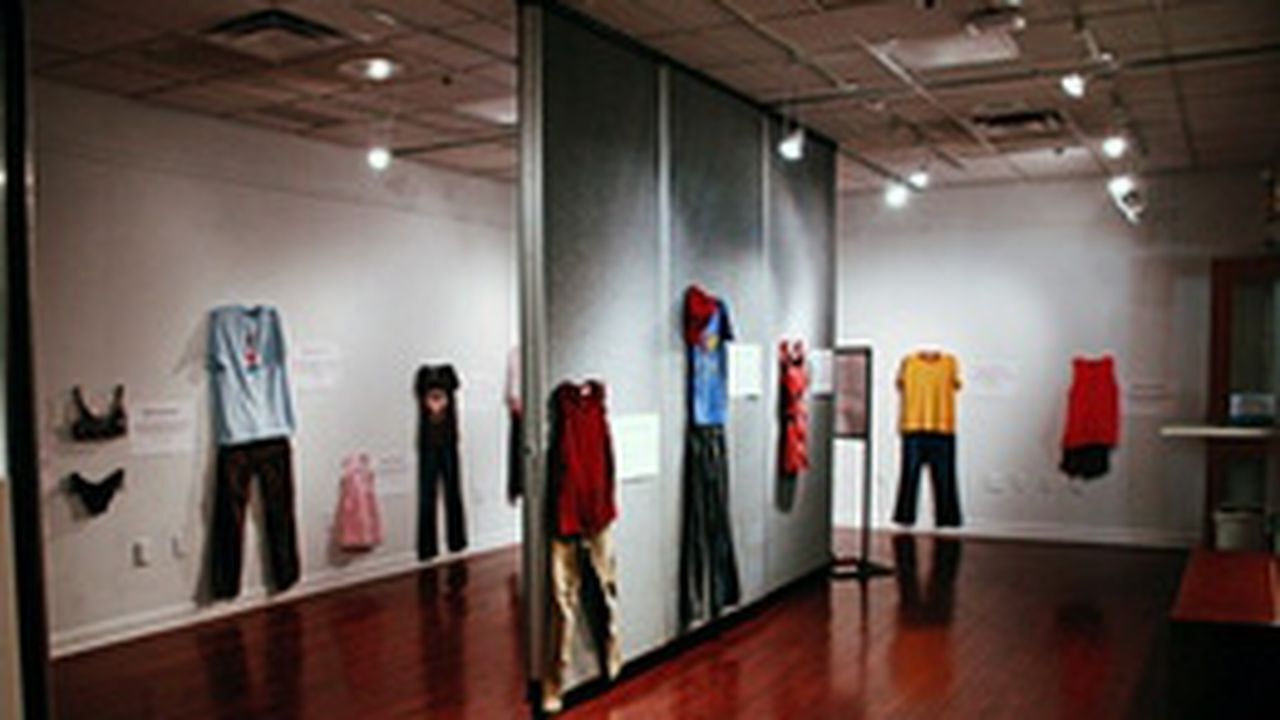 The organisers have put the cloths on display to emphasise that the clothes a victim is wearing when they are attacked should never be allowed to be used a litigating circumstance for what he has done.
Pyjamas, tracksuit bottoms, dresses are among the items on display.
The victim support group CAW's education and support worker in the field of sexually inappropriate behaviour Liesbeth Kennis told VRT Radio 1's morning news and current affairs programme 'De ochtend' that "What you immediately notice is that these are all very normal items that anyone would wear and not extreme latex suits".
"There is even a child's My Little Pony t-shirt in the exhibition. This too is the harsh reality. Most rape victims remember exactly what they were wearing when the wear attacked", Ms Kennis added.
"Is it my fault?"
The aim of the exhibition is to dispel the stubborn myth that rape can be justified under certain circumstances. For example if a victim was dressed "Provocatively" when they were attacked. This is then used by some rapist to justify their attack.
The title of the exhibition "Is it my fault?" is a question often that victims often asked themselves based on the reactions of those close to them. This is a question based on the idea that a victim, through their choice of clothing can be in some way responsible for the sexual aggression they have suffered at the hands of the rapist.
Victim blaming occurs from both the victim and the assailant. "Some victims begin to ask whether they were in part responsible for what happened to them either as a result of what they were wearing or as a result of how they behave when they are out", Liesbeth Kennis explains.
The exhibition runs from 8 to 20 January in the Martime Community Centre on the Vandenboogaerdestraat, in Sit-Jans-Molenbeek. Open from 9:30am to 12:30pm and from 1:30pm until 5:30pm. It is a joint project between the municipal authorities in Molenbeek and the University of Kansas in the United States.