Comic strip mural left to decay
The comic strip mural of the "Kiekeboes" on the outer wall of the American Theatre in the Brussels district of Laken is in a dilapidated state. The creator and artist that draws one of Flanders most popular comic book figures Merho has described the state of the mural as "dreadful".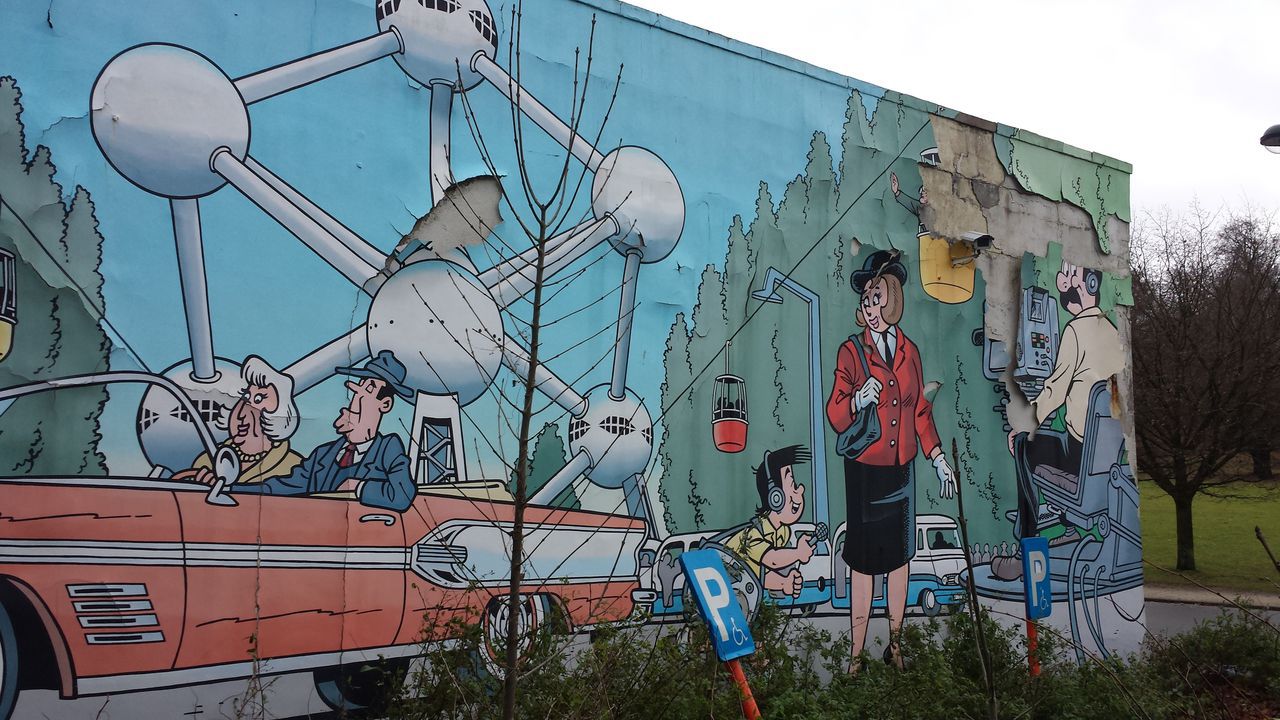 The Brussels City Alderwoman Els Ampe (Flemish liberal) and the Federal Minister responsible for the Building's Authority Jan Jambon (Flemish nationalist) have agreed to meet as soon as possible to discuss how the mural can be restored to its former glory.
The American Theatre that used to be home to the VRT's regional radio service for Flemish Brabant and Brussels is owned by the Buildings' Authority.

Speaking on Tuesday morning Merho said "This is really painful. I knew that it was slowly breaking up, but it is getting worse and worse. If this continues there will be nothing left to save."

The work was painted straight onto the wall of the American Theatre. Nowerdays the company that installs the comic strip murals uses panels that it places on the wall.

"As an artist you are not paid for a mural like this. You do it out of pride. However, I think that it is terrible that they are letting my mural go to wrack and ruin", Merho told the VRT.
Speaking on VRT Radio 1's morning news and current affairs programme 'De ochtend' the Director of the Brussels Comic Strip Museum Willem De Graeve said that "The murals really show that Brussels is Europe's comic strip city".
"It is good that a new murals are added each year. However, we should that the City of Brussels takes care of the older murals like for example Merho's mural. The current state of the mural is most unfortunate".
 
"We'd walk over broken glass for Kiekeboe"
Writing on Twitter, the Brussels City Alderwoman Brussel Els Ampe said she agreed with Merho "Kiekeboe deserves to be in a nice place and his mural well-maintained ".
Ms Ampe added that she would telephone both Merho and Jan Jambon (Flemish nationalist) who is responsible for the Buildings Agency.
Ms Ampe sent Mr Jambon a tweet to which he reply that he would his staff to meet her staff ASAP to find a solution to the issues surrounding the mural. "We would walk over glass for Kiekeboe".