Angeline Flor Pua is the new Miss Belgium
22-year-old Angeline Flor Pua from Antwerp is the new Miss Belgium. Angeline, who is of Philippine heritage, was crowned at a gala show at Plopsaland in De Panne on Saturday.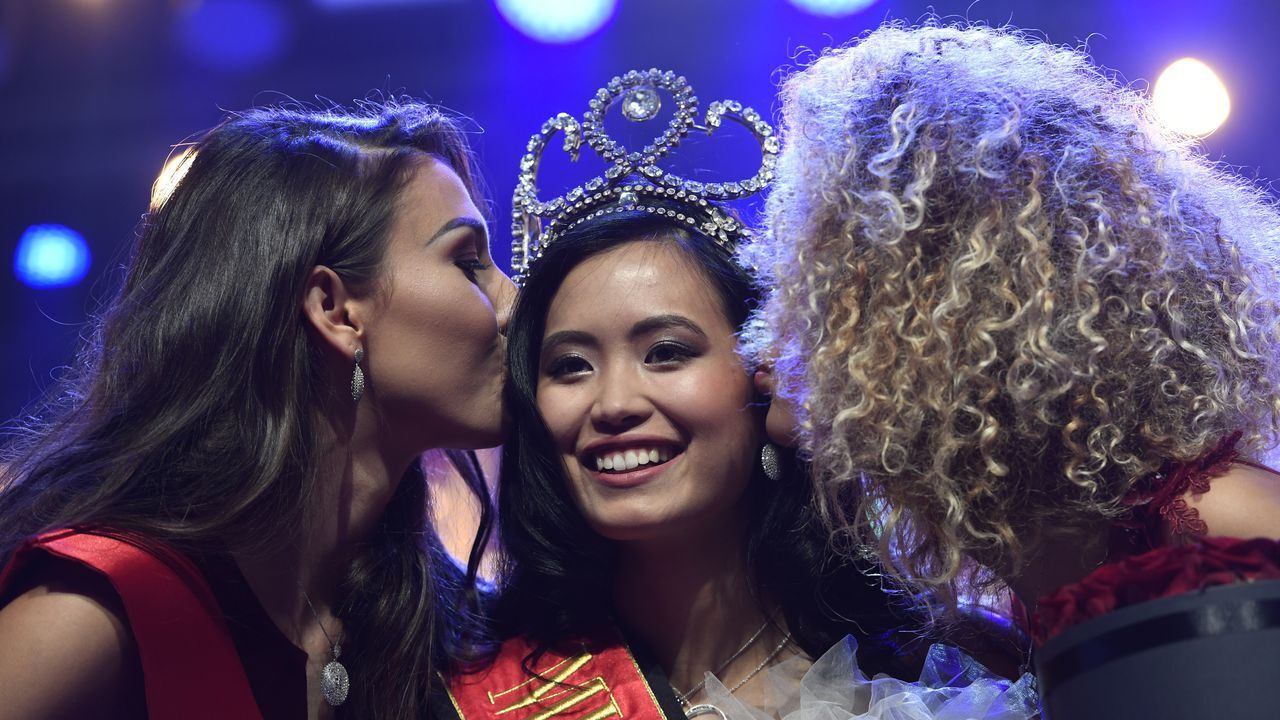 "I never expected this and still cannot believe it is true" says Angeline Flor Pua, who is in her third year at the Flying Academy. Angeline Flor Pua hopes to become a pilot soon and will combine her duties as Miss Belgium with her studies. Angeline loves to travel and enjoys sports and baking. She is very attached to her dog that is called My Love Bobby the Pug.
Angeline Flor Pua told reporters: "I am so incredibly happy". On her Philippine heritage she noted: "It's certainly something new for a Miss Belgium, but I really feel Belgian. I was born here. "
Angeline Flor Pua will take part in the Miss World competition, but is uncertain for Miss Universe.
Zoé Brunet from Jemeppe-sur-Sambre (Wallonia) and Dhenia Covens from Vremde (Boechout) in Antwerp Province will serve as first and second ladies in waiting.