Wout Van Aert is 3 times Belgian cyclocross champion
Wout Van Aert landed the championship title at the Belgian cyclocross championships for a third time in a row. Van Aert came under pressure from Laurens Sweeck throughout the race. Laurens Sweeck ended second ahead of Daan Soete.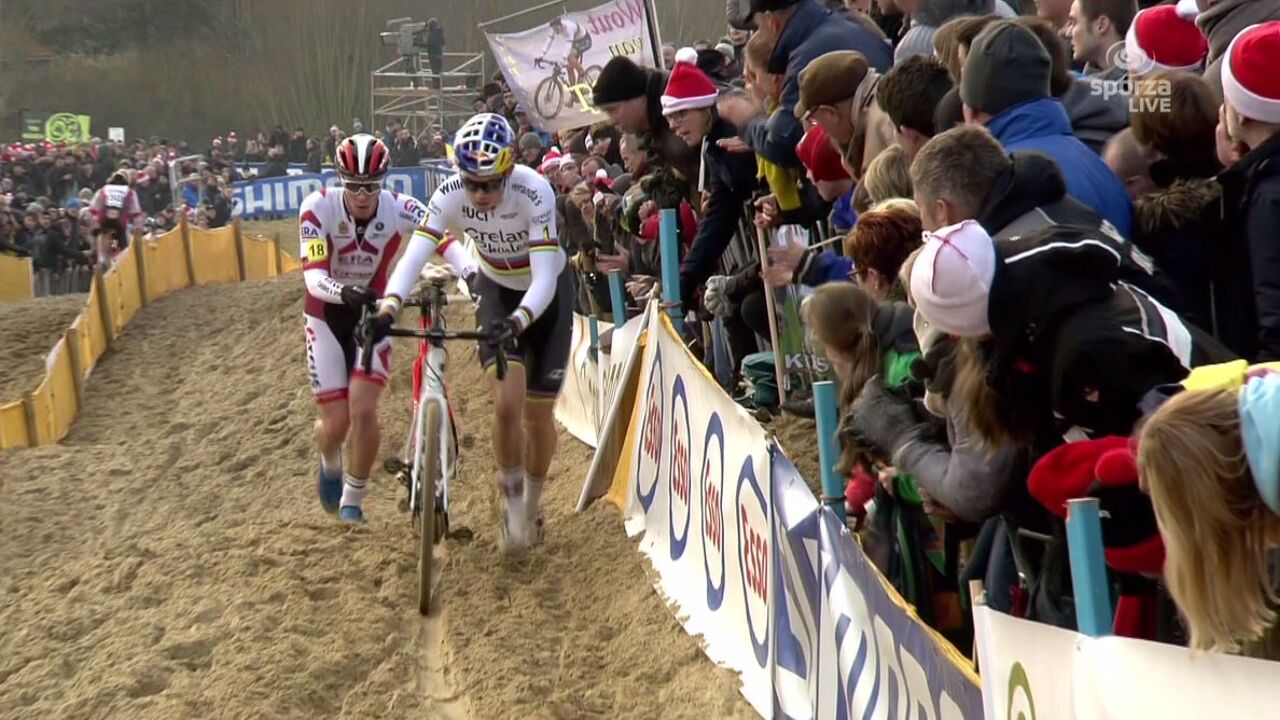 Van Aert was the clear favourite, but with Laurens Sweeck seen as a strong challenger. Laurens Sweeck immediately took the lead closely followed by the two-times champion. Van Aert then took the lead, which he extended for a while, before once again being joined by Laurens Sweeck. Laurens Sweeck let Van Aert do all the hard work, though he fared better over the sandy ground. Laurens Sweeck believed his time had come half way through the race. He raced ahead of Van Aert through the sand, but a lap later Van Aert was back.