2019 Tour de France to start in Brussels
The "Grand Départ" of the 2019 Tour de France has been announced. 50 years after the capital and Belgium's most famous cycling son Eddy Merckx won his first Tour. The World's most famous cycling race will kick off in Brussels. The "Grand Départ" will be the first of two stage.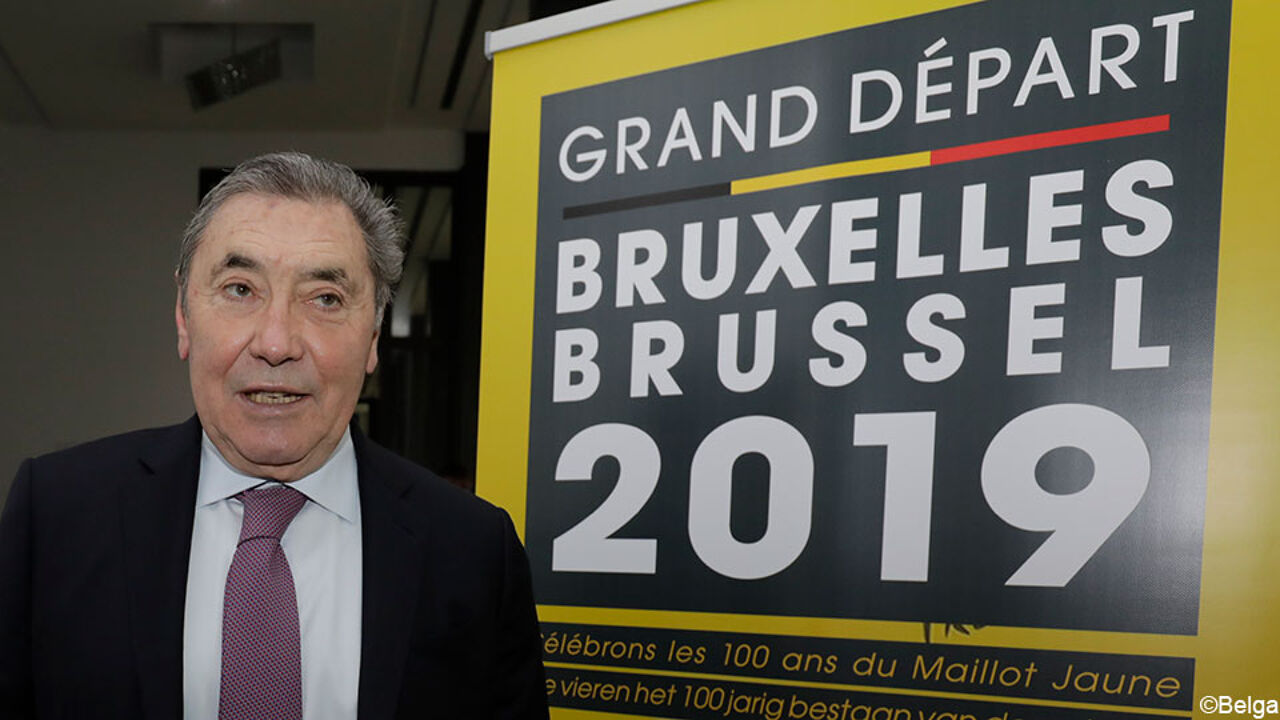 Day one of the tour will start in Brussels, pass through the Pajottenland area of Flemish Brabant before the cyclist climb the arduous Geraardsbergen Wall in East Flanders.
The route heads south through Hainaut to Charleroi before heading north again through Braine-le-Compte, the birthplace of the Chelsea footballer Eden Hazard, and back to Brussels where the 192 kilometre first stage will finish outside Laken Castle, the home of King Filip.

In addition to this the first stage will also pass through Sint-Pieters-Woluwe, the Brussels suburb where Eddy Merckx grew up and where he wore the yellow jersey for the first time. The route crosses four provinces and all three of Belgium's regions.
Team time trial
A day later on 7 July 2019 there is a 28 kilometre time trial through the streets of Brussels, starting at the Royal Palace in the city centre and finishing at the Atomium in the north of the city. The route passes by some of our capital city's best-known sites.
Brussels has been given the 2019 "Grand Départ" in honour of the 50th anniversary of Eddy Merckx's first Tour de France victory. Merckx went on to win the Tour a total of 5 times.
It will be the 5th time that the Tour de France will have started in Belgium. Brussel has set aside a budget of 5 million euro in extra expenditure that hosting the "Grand Départ" will entail. It is hoped that the two stages will attract a million visitors to the capital.