"There was already a smell of gas at 8am"
One of the residents of a building that was destroyed in Monday evening's explosion on the Paardenmarkt in Antwerp has told VRT News that he smelled gas in the building as early as Monday morning. The resident only wants to be identified by his first name Nabil. Told VRT News that he had wanted to call the emergency services, but his landlord had always said that we shouldn't ever call the police, so I didn't".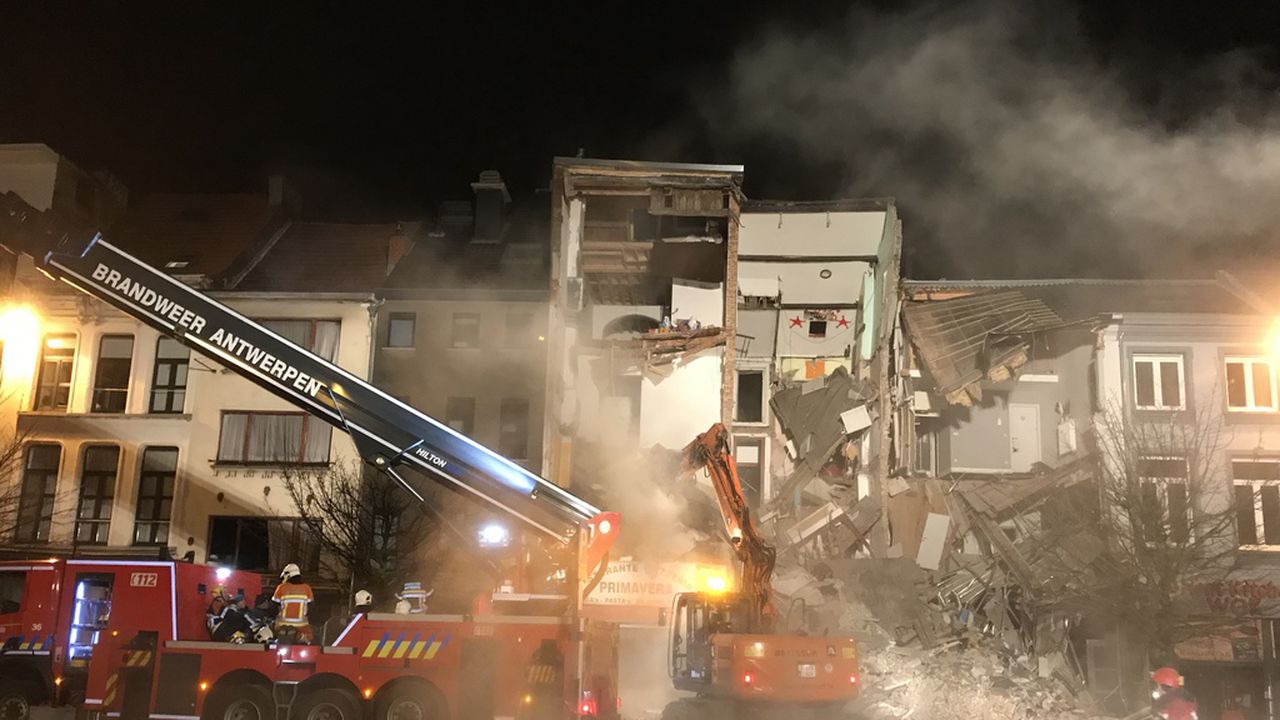 Nabil says that he and the other residents had noticed a smell of gas from about 8am on Monday morning. It was the second time that this had happened. The previous incident was last month. However, this time around the smell was much stronger.
"My neighbour, an Italian said 20 minutes before the explosion that the building was going to explode and that is what happened", Nabil said.
Nabil was in his flat in the attic on the third floor looking for his toothbrush in order to go to take a shower on the first floor. I was lucky that I stayed on the third floor, because otherwise it would have all fallen down on". Nabil was able to crawl out of the rubble under his own stream.
A total of 6 or 7 people lived in the building. "Next to me lived and Italian and a Romanian. My best friend lived downstairs. The roof fell in on him. All three we calling my name. An Afghan lived right at the bottom. I didn't hear him at all."
Builders were working on the ground floor until an hour before the explosion. They were carrying out work in preparation for the opening of a Belgian-American restaurant in a couple of weeks' time.
Nabil is recovering in hospital, but hopes to be discharged today.